Inaugural Cooperstown Classic Baseball Tournament
July 31-August 1, 2004
The weekend of July 31 and August 1, six teams from the Boston MABL competed in the largest Boston MABL tournament ever held. Almost 100 players traveled 240 miles to Cooperstown, New York and the National Baseball Hall of Fame to compete in the newly formed Cooperstown Classic. These players never would have dreamed this tourney would become the longest running in The Hall.
The Boston Marlins defeated the Boston White Sox, 6-1, in the finals to become the inaugural Cooperstown Classic Champions.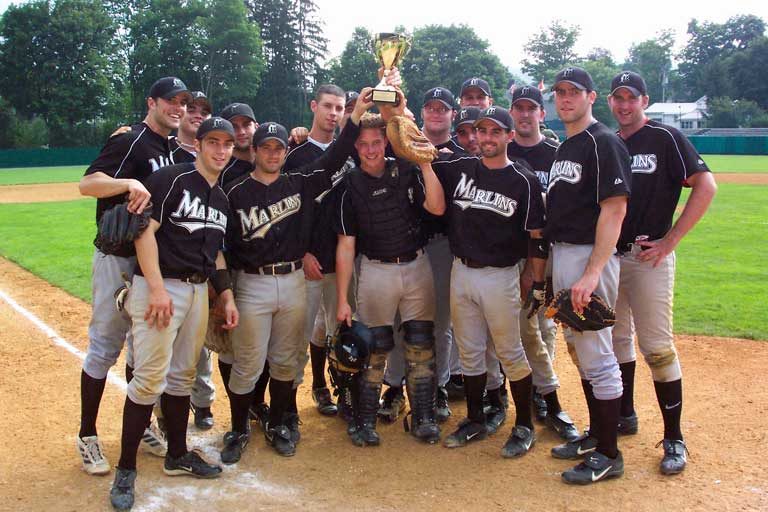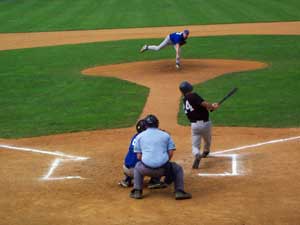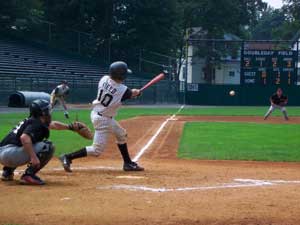 Due to a rain-shortened Saturday, the Marlins and White Sox advanced to the finals on Sunday after each receiving only 1 win. The Bluefish also had a win, but did not make the finals due to a predetermined tie-breaker.
Cooperstown Classic Teams in 2004:
Boston Marlins – Champions 🏆
Boston White Sox – Runners-up
Boston Athletics
Boston Reds
Boston Royals
South Coast Bluefish