It was a hot summer when the sporting world experienced a remarkable innovation. The Corked Bat Collection swung into existence, offering uniquely designed glass wine decanters that mirrored the size and spirit of regulation baseball bats.
Not just a clever concept, these decanters, each containing a standard 750ml wine bottle's worth, added a stylish, playful twist to wine storage, doubling as event candy holders, custom-engraved awards, and an unparalleled gift for baseball or wine enthusiasts.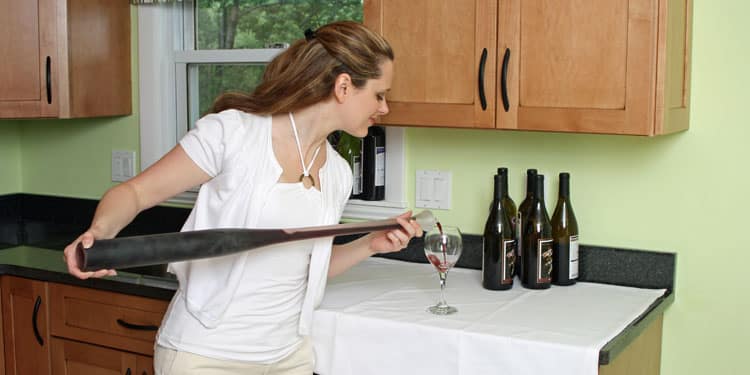 A Grand Slam for Giving
Under the helm of Charity Hop, known for its outstanding efforts in the sports marketing sector, the Corked Bat Collection served as an extraordinary platform for charity. Each sale of these unique decanters was a pitch for philanthropy, with every purchase transformed into a charitable contribution. This ingenious blend of novelty and charity was just another step in Charity Hop's mission, which had already facilitated over $1,500,000 in charitable donations and collaborations with Charity Wines and Longball Cellars.

Throwing a Curveball: The Origins of the Collection
The genesis of the Corked Bat Collection lay in the idea of glass baseball bats, precisely designed to hold a full bottle of wine. Initially, Charity Hop toyed with the concept of selling Longball Cellars wine in these bat-shaped bottles. However, the challenges of logistics and legalities soon emerged, threatening to strike out the innovative idea. Unwilling to lose the game, Charity Hop adapted, transforming the bottle into a bat-shaped decanter available at retail locations nationwide.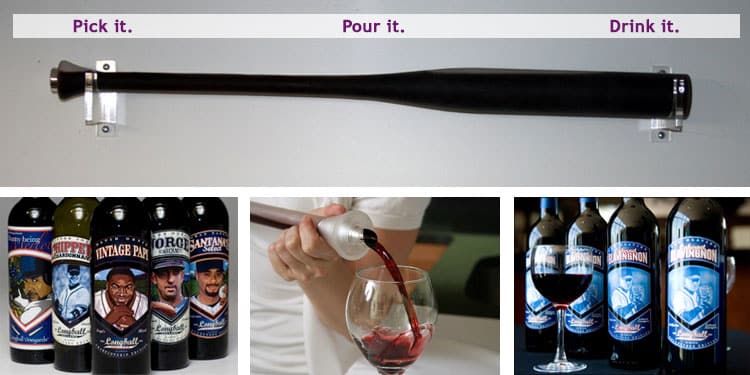 Warmup Pitches: From Concept to Reality
Fast forward to the present, the Corked Bat Collection has become a legendary name in the annals of sport and wine. Each glass decanter baseball bat is meticulously packaged, promising safe and easy handling. Retailers had the joy of unveiling vibrant, eye-catching Point of Purchase (POP) display cases. Each case was home to 16 Corked Bats, ready to captivate customers and start conversations.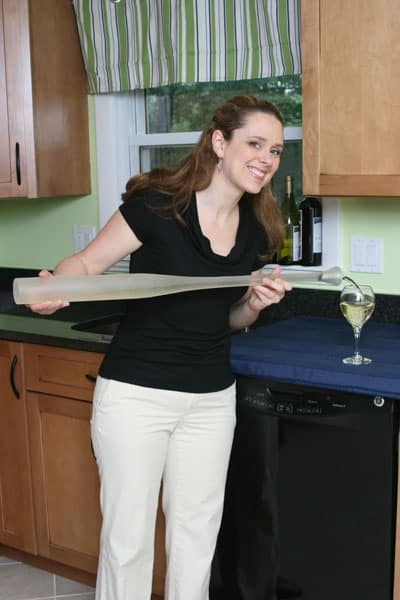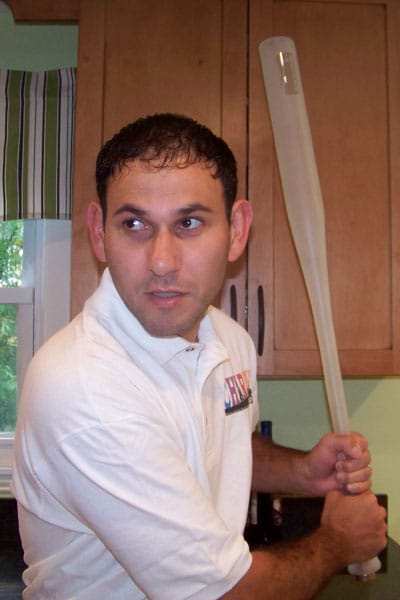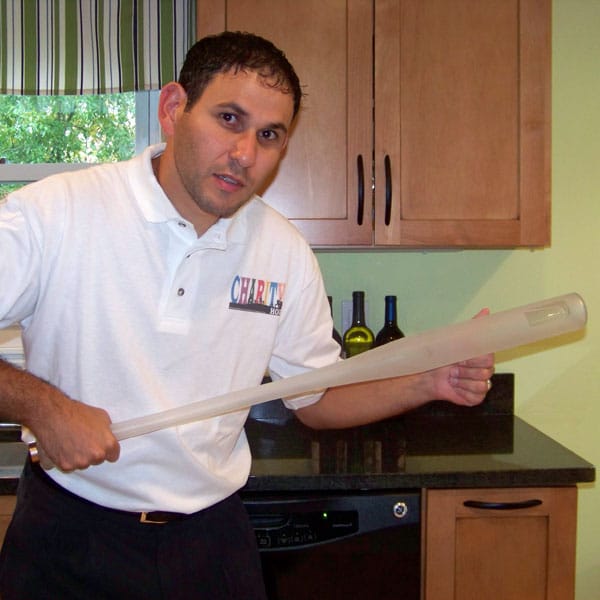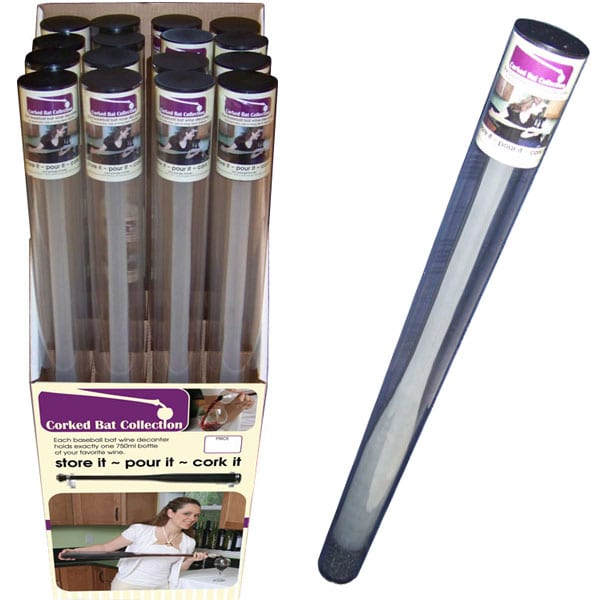 Batting Practice: A New Way to Enjoy Wine

The Corked Bat Collection ingeniously fused baseball and wine storage, crafting unique glass decanters to match adult baseball bat specifications. Despite their hollow design, they held a full bottle of wine (750ml), maintaining reliable sturdiness. Each bat came with two rolling spouts for filling and pouring wine, simplifying the process and doubling as candy dispensers for events.
The allure of the Corked Bat Collection extended beyond practicality, acting as conversation starters. Whether filled with wine, candy, or displayed empty, these decanters consistently grabbed attention. Although they mirrored the tangible feel of a regulation bat, swinging them was discouraged. Serving as more than just wine holders, these decanters served as striking display pieces, hitting a home run as an extraordinary gift, party accessory, or kitchen novelty.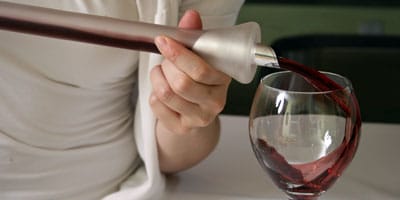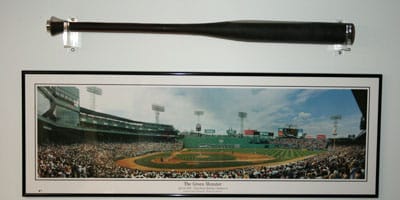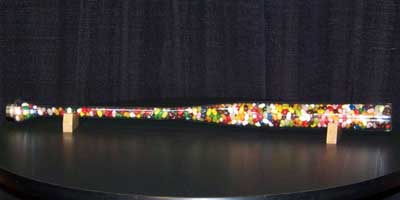 A Swing and a Hit: Media Frenzy and Hall of Fame Recognition
The Corked Bat Collection, a unique fusion of baseball and wine, caught the attention of the media and baseball Hall of Famers. Its fame spread, turning the Corked Bat Collection into a recognized name, with even cartoonists joining in on the fun, poking harmless fun at baseball legends with their corked bats filled with wine.
The coverage of the Corked Bat Collection was not limited to the written press. Television channels also showcased this unique collection, reinforcing its popularity.
The collection was highlighted in a House of Blues news segment on NESN featuring MLB reporter Heidi Watney and Red Sox outfielder Jacoby Ellsbury. These media exposures significantly broadened the collection's audience and solidified its place in the intersection of sports, wine, and charity.
Hall of Famers Tony Gwynn, Jim Rice, and Tom Seaver actively engaged with the novel decanter, further demonstrating the Corked Bat Collection's broad appeal. This successful media frenzy proved the collection to be a truly innovative concept, transcending the worlds of sport and wine, and perfectly embodying the spirit of philanthropy.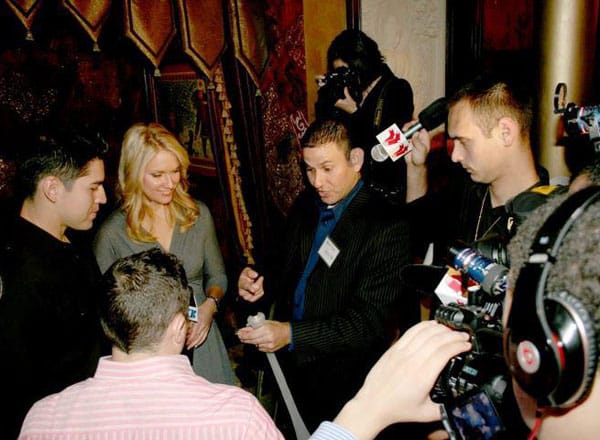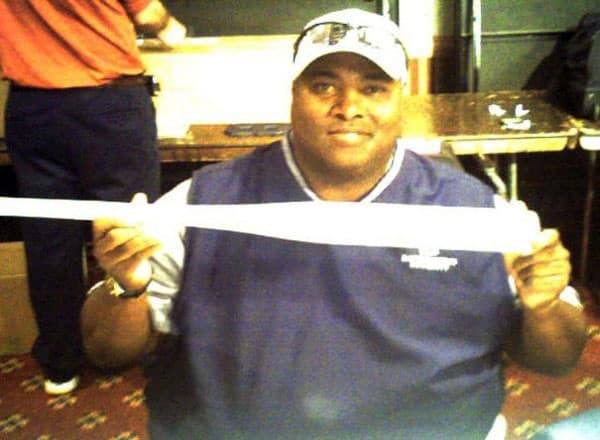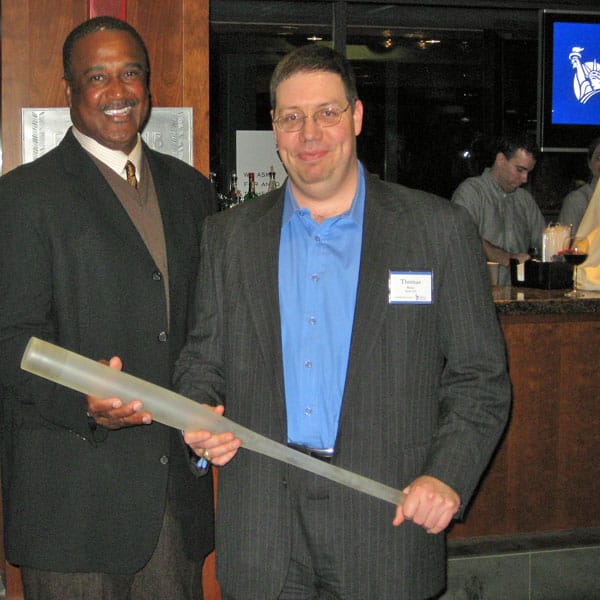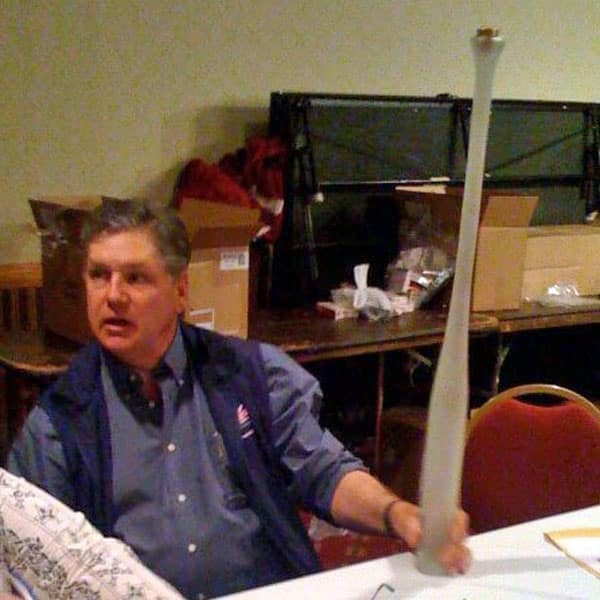 The Perfect Pitch: Pairing Stars with Stellar Wines

What better way to display these wines than in a unique baseball bat decanter? As the Corked Bat Collection rolled out, it found companionship in the most elite baseball stars of the time, creating a perfect lineup of sport, wine, and charity. Every Corked Bat became a symbol of novelty, functionality, and the spirit of giving, making it a legendary chapter in the tale of baseball and wine. Baseball wines from Charity Wines were produced for about 30 Major League Baseball players over a 5 year stretch.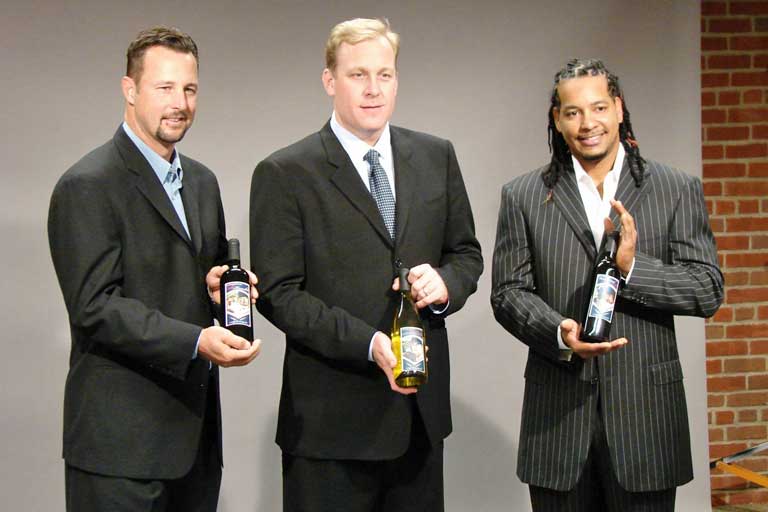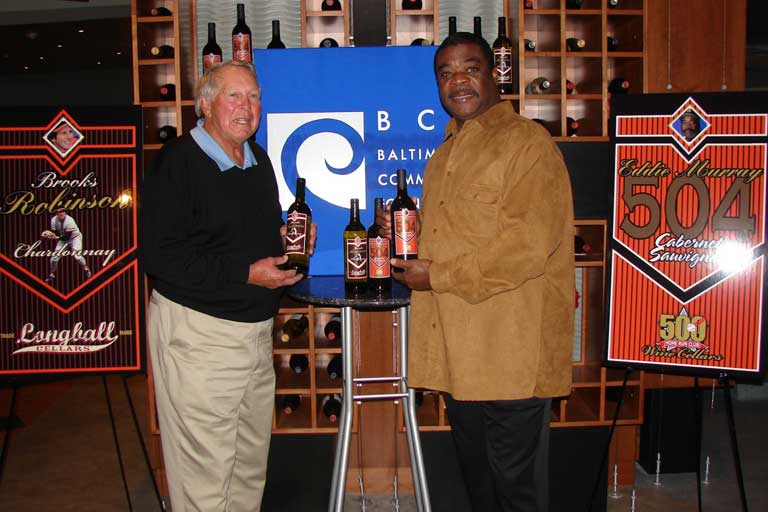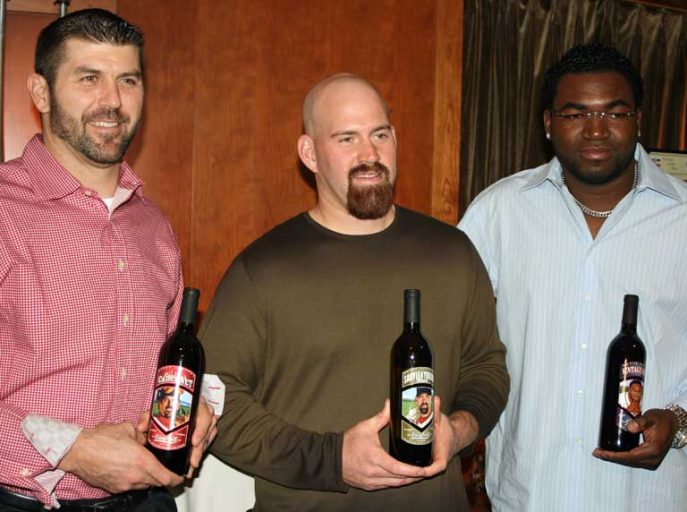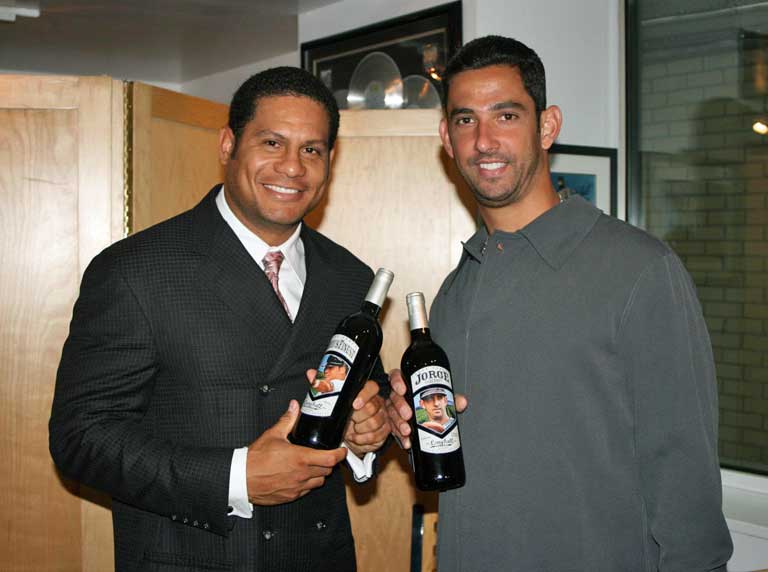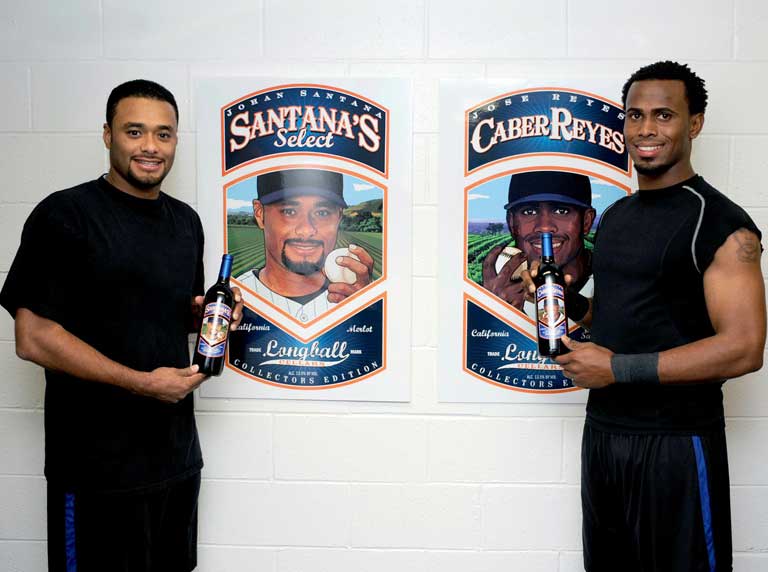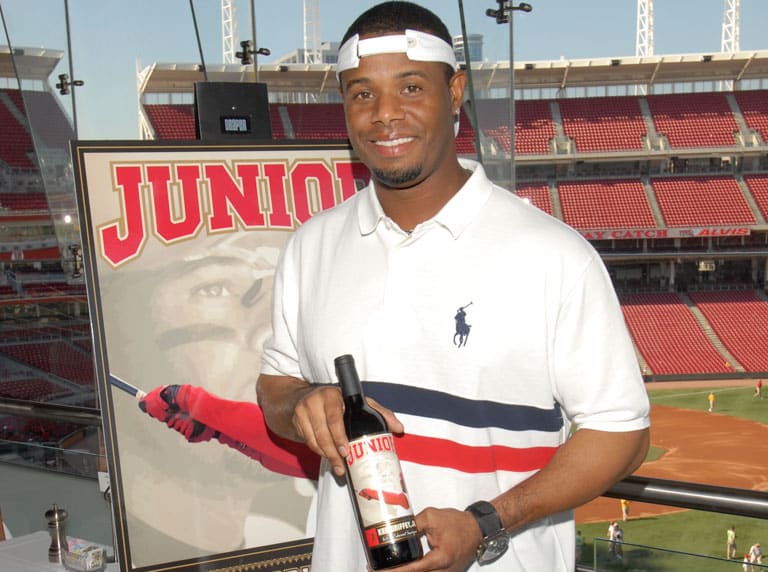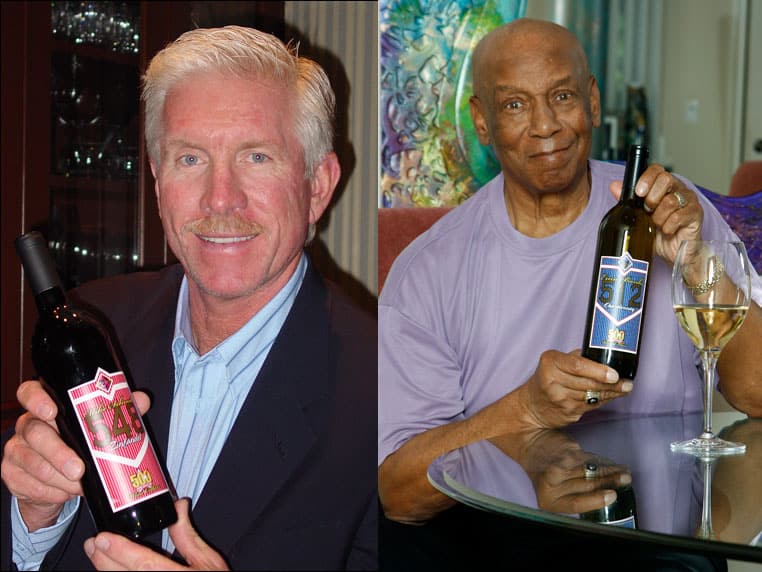 The Bottom of the Ninth: A Legacy Etched in Glass
Today, the Corked Bat Collection stands as a testament to the magic that happens when innovation, sport, wine, and charity come together. It's not just about a decanter; it's about the love for the game, the sophistication of wine, and above all, the joy of giving. Even now, the echo of the Corked Bat Collection continues to resonate, reminding us of a summer when a glass baseball bat filled with wine stepped up to the plate and hit a home run for charity.
Brett Rudy is a trailblazer in the world of baseball. As the founder of Baseball Is My Life and co-founder of Charity Hop Sports Marketing, he's dedicated to elevating the sport and supporting the athletes who play it. With a passion for making a difference, Brett has created successful philanthropic initiatives like Charity Wines and 100 Innings of Baseball for ALS. He's also the mastermind behind the Corked Bat Collection, Cooperstown Classic at the Baseball Hall of Fame, and Winterball for Toys for Tots. When he's not working to improve the game, Brett can be found playing outfield in the Boston Metro Baseball League, living and breathing the sport he loves.