Baseball Attractions are special travel destinations across the U.S. and Canada that may be off the beaten path, and are mostly off the baseball diamond. These museums, movie sites, historical monuments, retail tours, and even distilleries, are baseball-themed spots you must catch.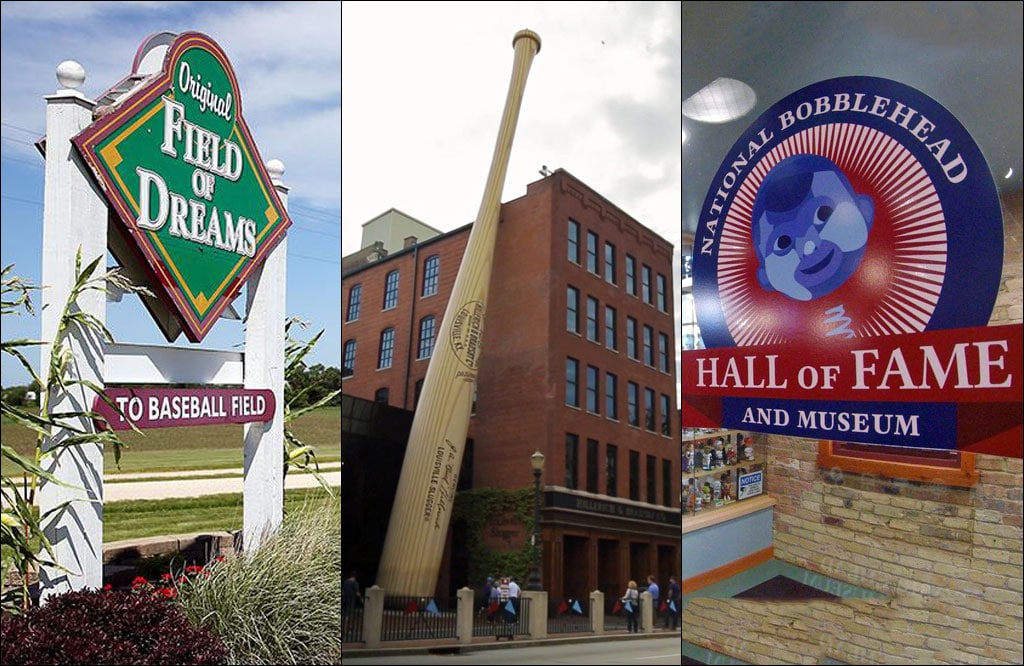 Baseball Places – Interactive Map
If you're looking for baseball things to do, select a travel destination from the map. Or, below the map, explore each location to visit.
Take a peek at all the baseball-themed places you can visit across North America. How many have you visited?