Baseball Attractions are special travel destinations across the United State, Canada, Mexico, Asia, and the rest of that world. Some may be off the beaten path, and all are mostly off the baseball diamond. These museums, movie sites, historical monuments, retail tours, and even distilleries, are baseball-themed spots you must catch – wherever your travels take you.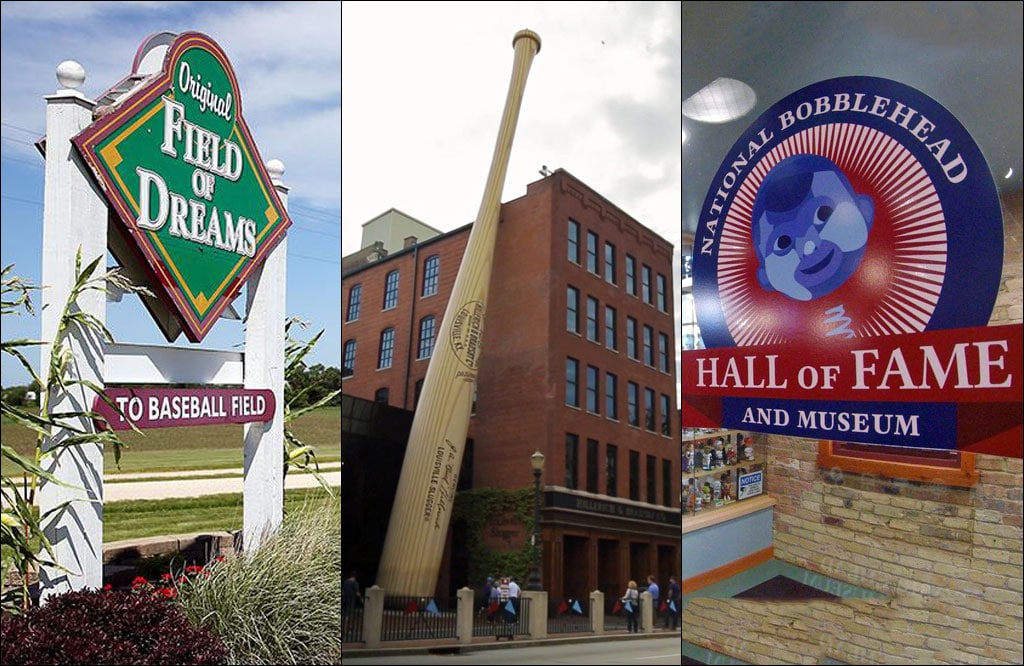 Baseball Places – Interactive Map
If you're looking for baseball things to do, select a travel destination from the map. Or, below the map, explore each location to visit.
Baseball Things to Do – In the United States
Take a peek at all the baseball-themed places you can visit across the U.S. How many have you visited?
Baseball Things to Do – Internationally
Venturing beyond the borders of the United States? Dive into the thrilling world of baseball attractions in international destinations. Don't miss the chance to experience the global love for America's favorite pastime as you journey through the world!