Venezuelan Baseball Hall of Fame & Museum
Step into the epicenter of Venezuelan Baseball at the Salón de la Fama y Museo del Béisbol Venezolano, nestled in Valencia's vibrant Sambil Center. This sprawling masterpiece, spanning 2,300 square meters over three floors, stands as a testament to Venezuela's deep-rooted baseball legacy. Birthed from the vision of Carlos Daniel Cárdenas Lares in 2002, it not only chronicles the sport's global ascent but also its intrinsic bond with Venezuelan culture.
Inside, visitors are treated to a visual feast: Relive the heroics of iconic players, traverse through immersive historical exhibits, and ignite your spirit in the Luis Aparicio auditorium. Immerse in the artistry of the Andrés Galarraga gallery. Whether you're a seasoned baseball aficionado or just beginning your journey, this museum offers a captivating look into the soul of Venezuela's beloved national sport.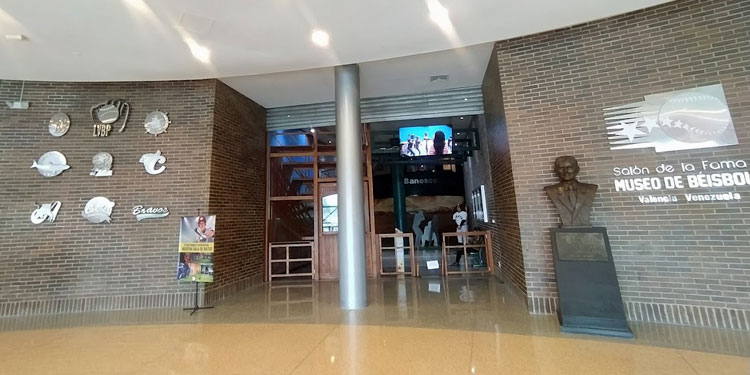 ---
The First Floor
The inaugural floor of the museum delves deep into the rich tapestry of baseball, commencing with "Venezuela in the Major Leagues", celebrating its most illustrious players and figures who made their mark in the Major Leagues. Visitors are then guided through the global prowess of Venezuelan baseball talents in "Venezuela: A baseball powerhouse," showcasing their influence in leagues from the U.S. to Japan.
This floor also enlightens attendees on the origins and expansive history of baseball both in the U.S. and Venezuela, and introduces them to the visionary, Carlos Daniel Cárdenas Lares. Additional attractions include a video room, art exhibitions focused on baseball, and a comprehensive overview of Venezuelan Professional Baseball, culminating in the state-of-the-art "Luis Aparicio" Auditorium for various events.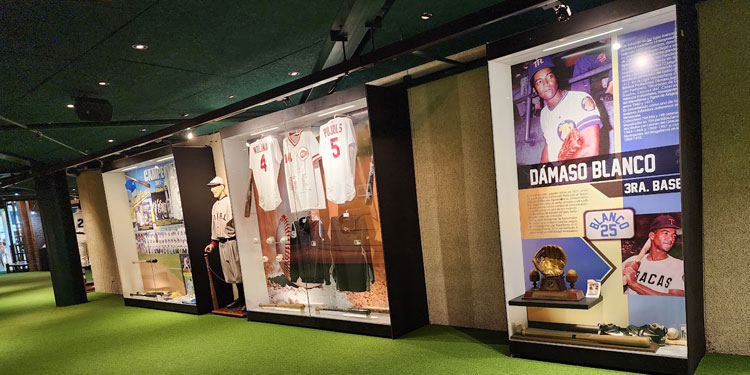 ---
View the Galleries
Ascending to the second floor, visitors are greeted by the visual spectacle of the "LVBP and the Professional Baseball teams", where the vibrant uniforms of the eight LVBP teams are showcased. A specially designed press room offers insights into the broadcasting world. The floor is beautifully rounded off with an exhibition celebrating those who have been honored in the Venezuelan Baseball Hall of Fame, displayed through exquisite oil paintings.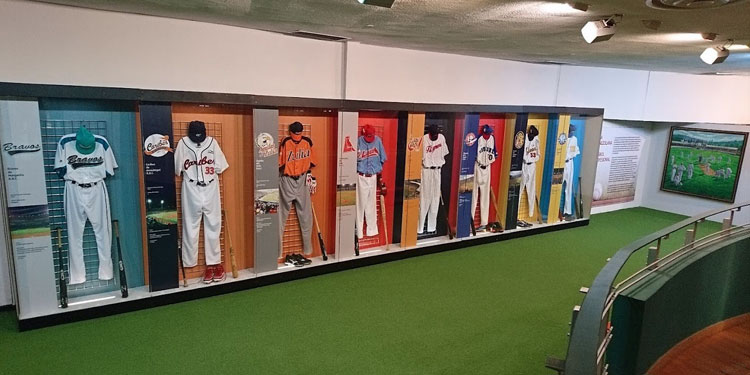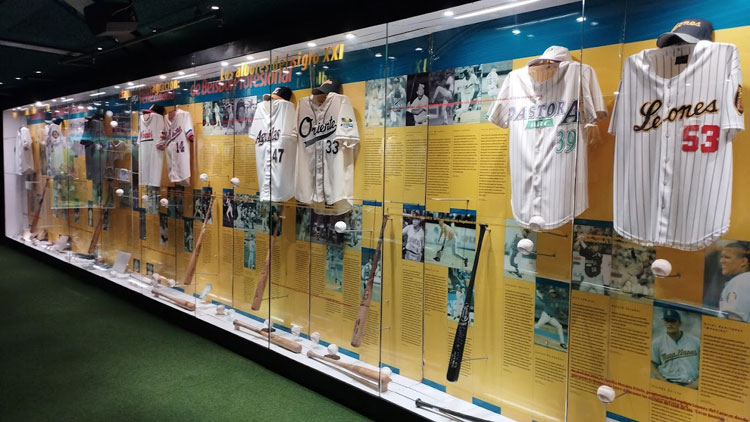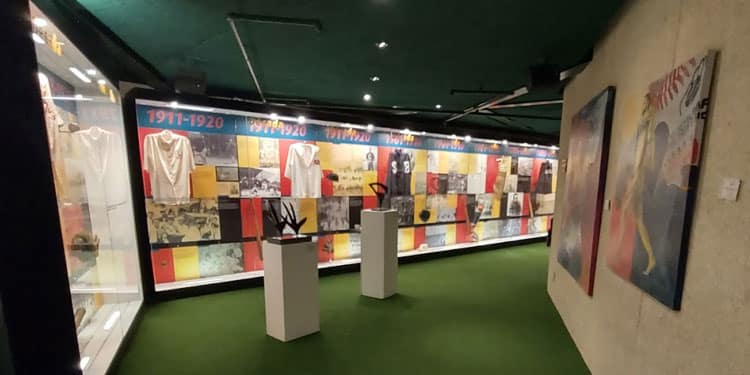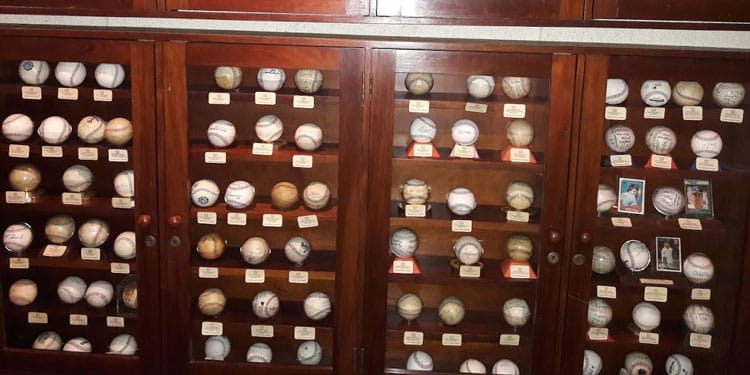 ---
The

Venezuelan

Baseball Hall of Fame
The pinnacle of the museum is undoubtedly the third floor, housing the revered Hall of Fame. This esteemed area pays homage to the luminary figures of Venezuelan baseball, those who've achieved greatness and are inducted through rigorous and objective criteria. It's here that visitors can truly feel the reverence and respect accorded to these legends, encapsulating the heart and soul of Venezuelan baseball heritage.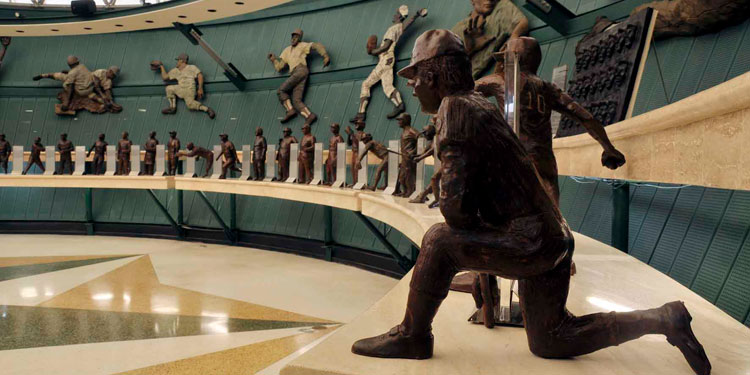 ---
Ready to Take a Swing?
The interactive area provides an engaging batting zone for both young and old enthusiasts to test their skills. Challenge yourself in the cages!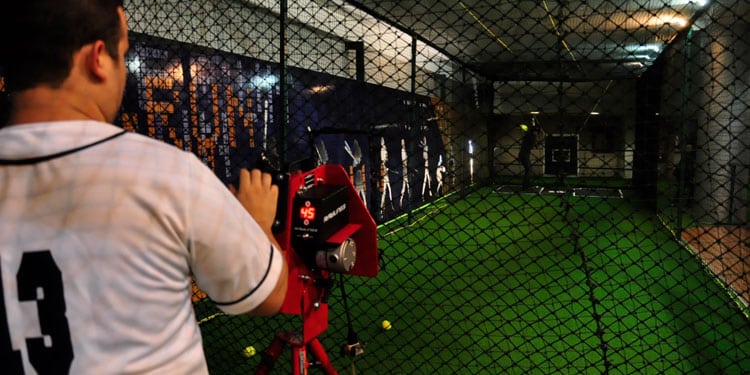 ---
Tour the

Venezuelan

Baseball HOF
From The Venezuelan Guy, get an exclusive look into Venezuela's premier baseball hall of fame and one of its most renowned baseball museums.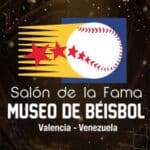 Explore U.S. and Canada baseball attractions: