The House Museum of the Dominican Professional Baseball Player
Situated opposite Quisqueya Stadium, The House Museum of the Dominican Professional Baseball Player stands as a monumental tribute to the enduring legacy of Dominican baseball legends. This five-story edifice is not just a structure; it's a reflection of the passion, resilience, and illustrious history of baseball in the Dominican Republic. Visitors are ushered into a world rich with memorabilia – from evocative photographs and vintage uniforms to prized bats and balls. Meticulously curated artifacts, including posters and murals, shine a spotlight on the unmatched achievements of Dominican players, both on home soil and on the international stage.
With opening hours synced to game timings at the Quisqueya Stadium, fans are assured a captivating blend of historical insights and live action. Beyond its walls, the museum symbolizes the collective dreams and aspirations of the baseball community, bolstered by the unwavering support of the National Federation of Baseball Players, promising not just a rich past, but a hopeful future for the sport's stalwarts.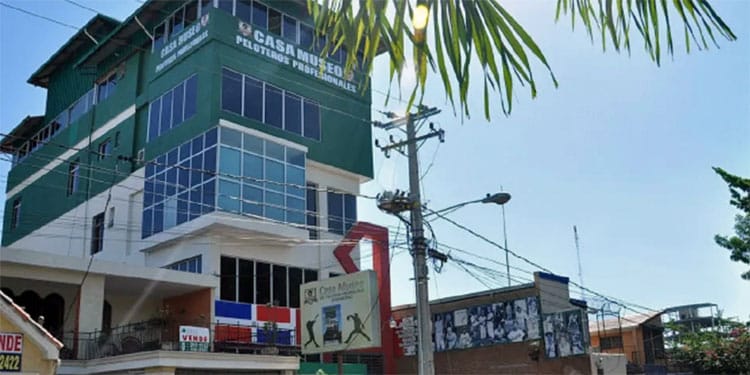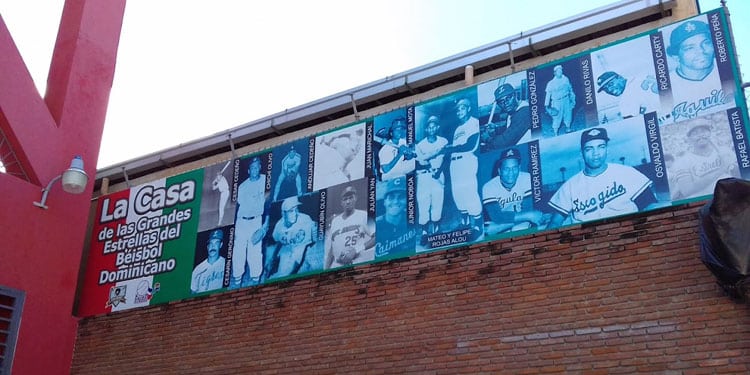 ---
Explore the Galleries
The Dominican baseball galleries celebrate the nation's rich baseball heritage. Through captivating displays and photographs, it chronicles the journey of legendary Dominican players who've made significant impacts both locally and internationally. From early baseball roots to stars like Pedro Martinez and Sammy Sosa, the gallery showcases the country's passion and achievements in the sport, hinting at a promising future for the next generation.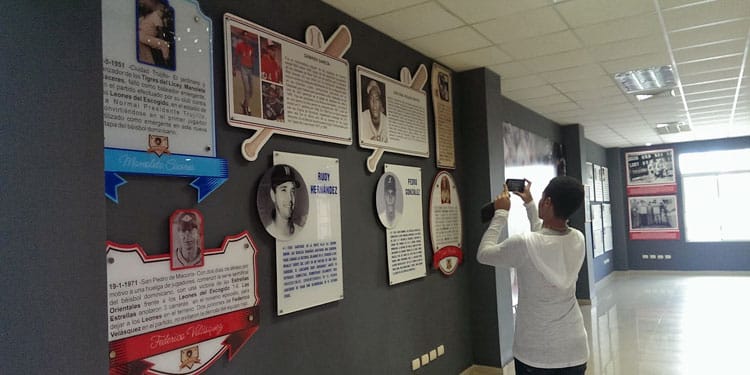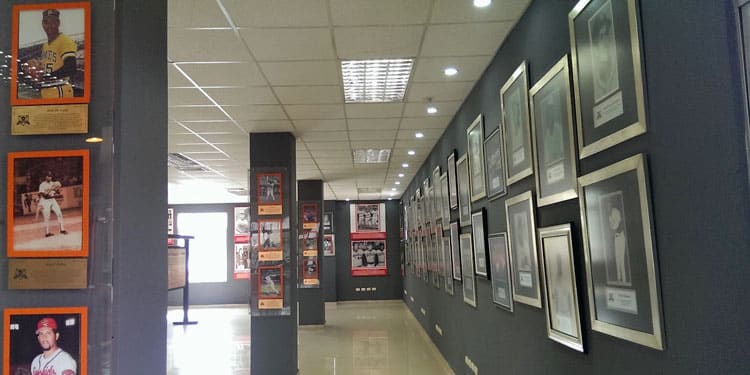 ---
Quisqueya Stadium
Estadio Quisqueya (aka Quisqueya Stadium) is a baseball stadium that hosts two of the Dominican Republic's professional baseball teams, the Tigres del Licey and the Leones del Escogido. Established in 1955, the stadium has been an iconic venue for baseball in the country, playing a pivotal role in the Dominican Winter Baseball League. Over the years, it has seen many local talents who have subsequently achieved great success in Major League Baseball. It is across the street from the Museo del Pelotero Profesional Dominicano.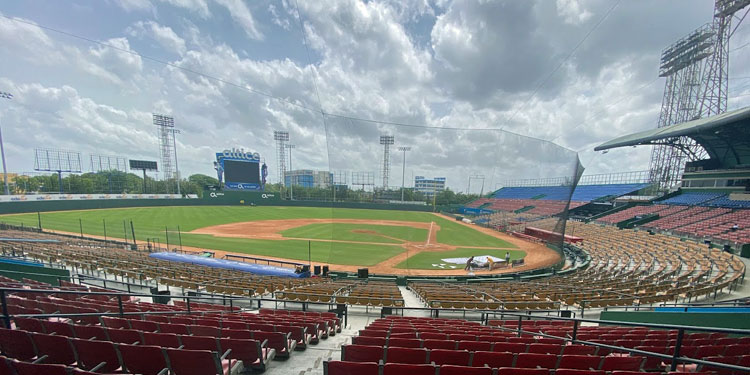 ---
Tour the Casa Museo del Pelotero Dominicano
For a captivating glimpse into the rich baseball legacy of the Dominican Republic, view the video walkthrough of the Casa Museo del Pelotero Dominicano.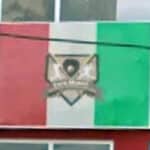 Explore U.S. and Canada baseball attractions: