Baseball HOF & Fame Hall Garden Hotel
Nestled along the No.1 Island Route in Taoyuan City in Taiwan, the Hall of Fame Garden Hotel offers a serene retreat with panoramic views of the Brother Baseball Stadium, Shimen Reservoir, and the distant Snow Mountain ranges. Embrace the beauty of changing seasons in its picturesque gardens and indulge in unrivaled stargazing opportunities, free from light pollution.
Adjacent stands the iconic Taiwan Baseball Hall of Fame, an architectural marvel recognized as one of Asia's most significant spherical structures. Dive deep into Taiwan's baseball legacy through interactive displays and artifacts, catering to both enthusiasts and novices. A visit promises an enriching fusion of sports, history, and relaxation.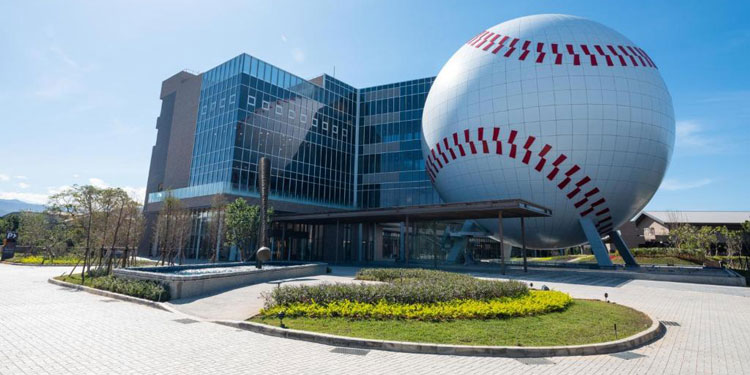 ---
Fame Hall Garden Hotel in Taiwan
Fame Hall Garden Hotel invites guests to immerse themselves in our unique baseball-themed accommodations, reflecting the rich heritage of the neighboring Baseball Hall of Fame. With standout rooms such as the Baseball Classics Room, Brother Elephants Nostalgia Room, and the Snoopy Room, visitors are transported into a world of baseball nostalgia and charm.Beyond the themed rooms, the hotel boasts five exceptional restaurants offering a culinary journey for every palate.
Additionally, guests can stroll through the serene Floral Garden, making it an ideal destination for romantic dates, friendly gatherings, or memorable family outings. This is truly a place where both adults and children will cherish every moment.
And try the Hit Western Restaurant & HIT BAR for a fusion of Western cuisine and Chinese-style specialties in an airy space with natural lighting, ensuring every bite is a delightful surprise.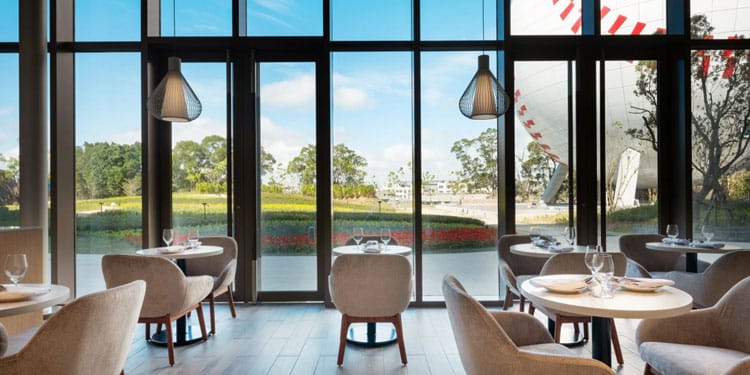 ---
Taiwan's Baseball Hall of Fame
Have fun with a dazzling array of interactive baseball games and original exhibitions. Unlike traditional museums, the Baseball Hall of Fame emphasizes the evolution of baseball culture, the science behind the sport, and a hands-on baseball experience.
For newcomers to baseball, there is an opportunity to engage with a variety of interactive baseball games. Two floors of the museum are themed around Snoopy and baseball. These beloved characters captivate both adults and children, adding a touch of humanity and warmth. They serve as a unique medium through which visitors can gain insights into baseball. Additionally, the theater-style auditorium on the lower level is available for rent, suitable for ceremonies, speeches, and performances.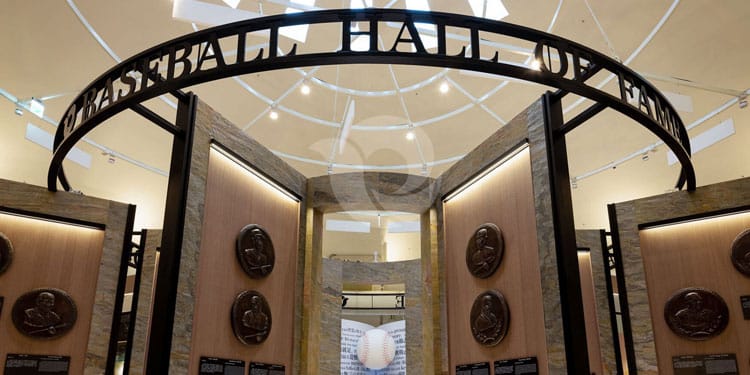 ---
Honor. Motivate. Revive.
Unlike traditional museums, Baseball Hall of Fame is more about the evolution of baseball culture, the science of baseball, and hands-on baseball experience. For those who are new to baseball, you can have fun with a dazzling array of interactive baseball games. Two floors are dedicated to the theme of Snoopy and baseball. The cute characters not only make adults and children flock over, but also add greater humanity and warmth helping people understand baseball through Snoopy characters.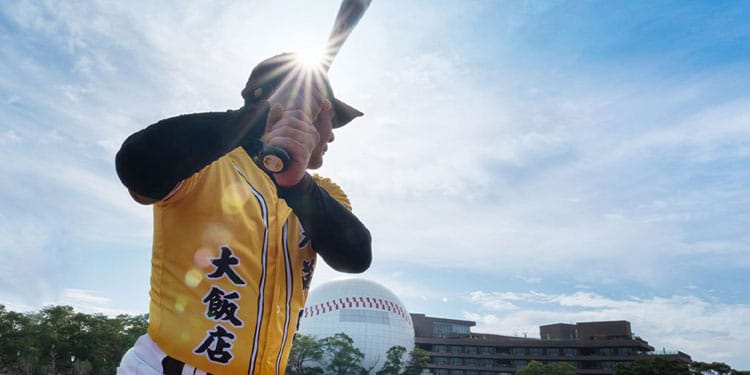 ---
Baseball's Evolution: A Journey Through Time
The items on display stand as a testament to the enduring glory and splendor of baseball. With a rich history that spans many years, baseball's evolution can be traced through the transformation of its uniforms, the progressive design of its fields, and the growth of its cultural artifacts. Together, these records paint the unique baseball story of each era, capturing its essence and importance over time.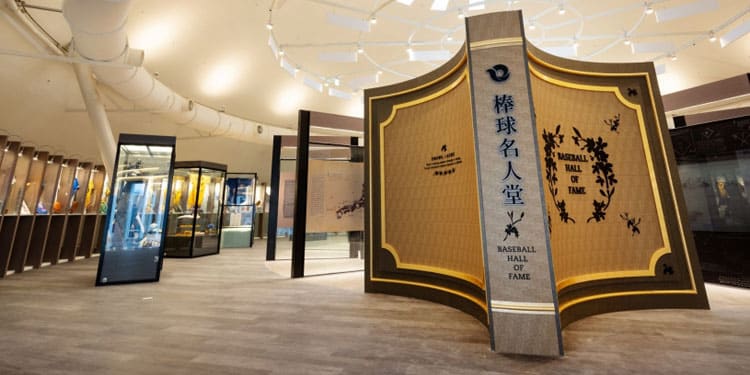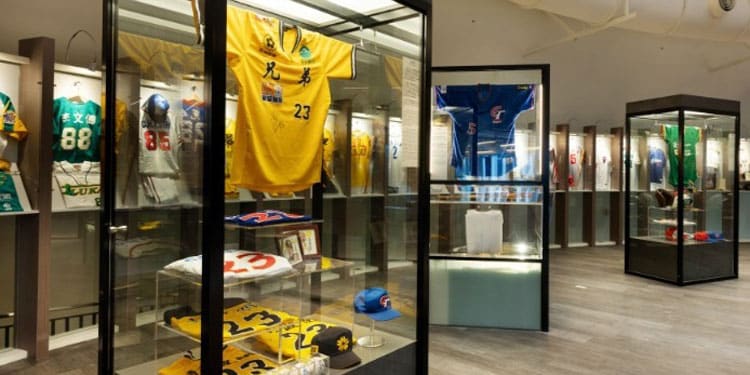 ---
Playing for Peanuts
The complex and interesting game of baseball is cleverly combined with imagery from the Peanuts comic strip, thus allowing players to learn about the game by playing and completing various baseball objectives. Visitors will improve their baseball knowledge in an enjoyable way.
Made of North American cypress wood and hand-carved by the best artisans in Taiwan, the world's only wooden Peanuts figures are right here at the Japanese Baseball Hall of Fame!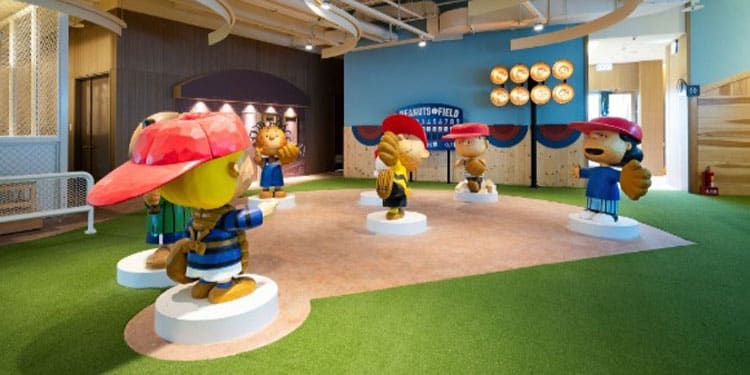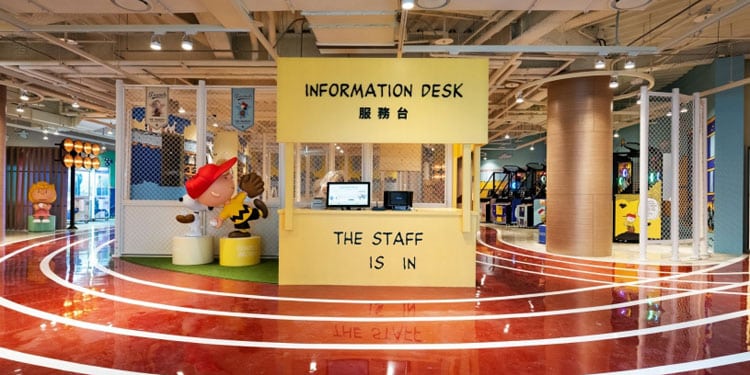 ---
Interactive Exhibition Area
In the Interactive Exhibition Area, it's time for a hands-on baseball journey. Dive into the thrill of the game by engaging all your senses, enhancing your understanding of baseball equipment, materials, and culture. This area encompasses several sections: the Baseball Equipment Section, the Motion Sensing of Ball Catches Section, the Course of Action Section, and the Side Field Culture Section. Each offering a unique perspective and experience into the world of baseball.
Plus, don't miss the Brother Elephants, an immersive display of trophies, mascots, records, and iconic player uniforms, commemorating their triumphant three-peat gold championship.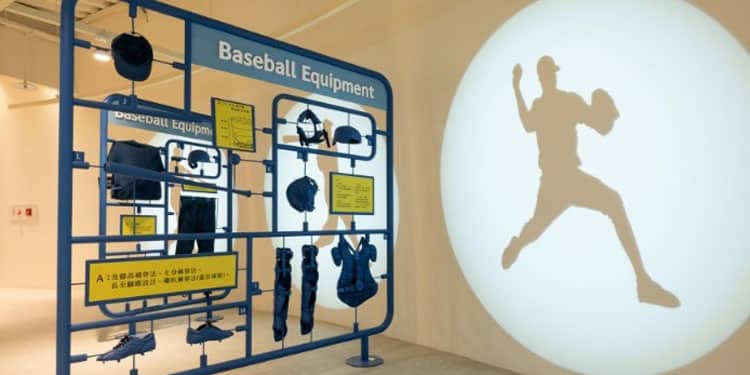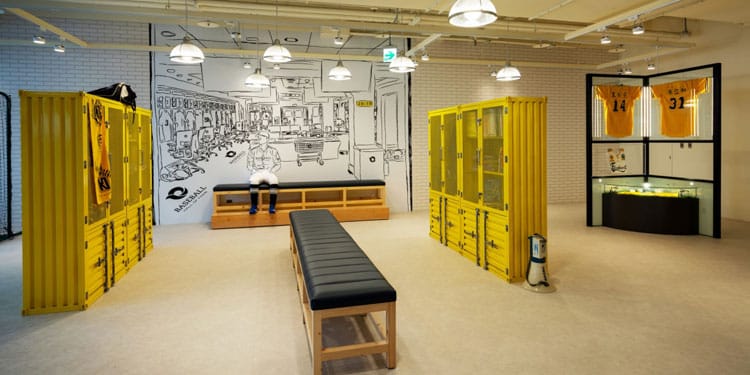 ---
Tour the Taiwan Baseball Hall of Fame
The Baseball Hall of Fame in Taiwan offers an immersive experience into baseball culture. The adjacent Fame Hall Garden Hotel provides luxurious accommodations with various amenities, overlooking the Brother Baseball Field and set amidst picturesque landscapes.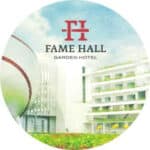 Explore U.S. and Canada baseball attractions: