Avenue of Champions – Giant Baseball Bat
In 2001, the city of Edmonton in Alberta, Canada renamed 118th Avenue as the Avenue of Champions and erected a 49 foot giant aluminum bat. The bat itself actually spins around its base. Hanging from the overhead electrical wires are diving baseball players, that when viewed from the proper angle, appear as if they are diving for a hit ball off the bat.
The bat was built for $80,000 in an attempt to spruce up the street which was attempting to overcome its reputation as a neighborhood plagued by crime, drugs and prostitution. The bat is located at the NW corner of 97th Avenue and 118th Avenue, across the street from Big Daddy's Tattoos and Piercing and The Barbecue House.
The intersection is busy, and the structure is hidden between power poles and electric lines, making this a somewhat landmark bizarre attraction – yet, still cool to see.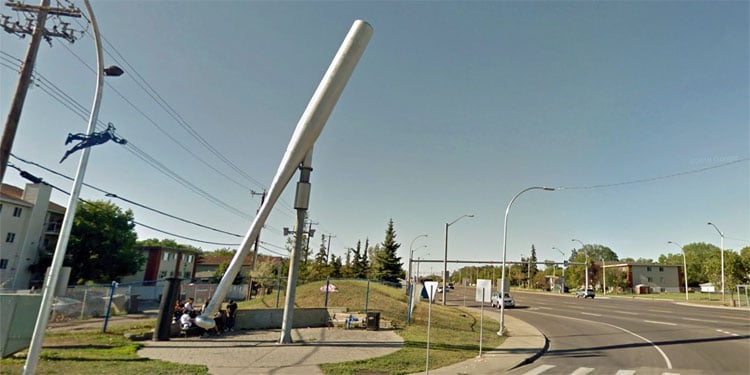 ---
Baseball Bat Is Not A Ride
Because the aluminum baseball bat swings 360 degrees around its base, people use it as a ride. Shame on them, and the city has taken notice, installing a sign welcoming interactive display only. So be interactive, but no riding!!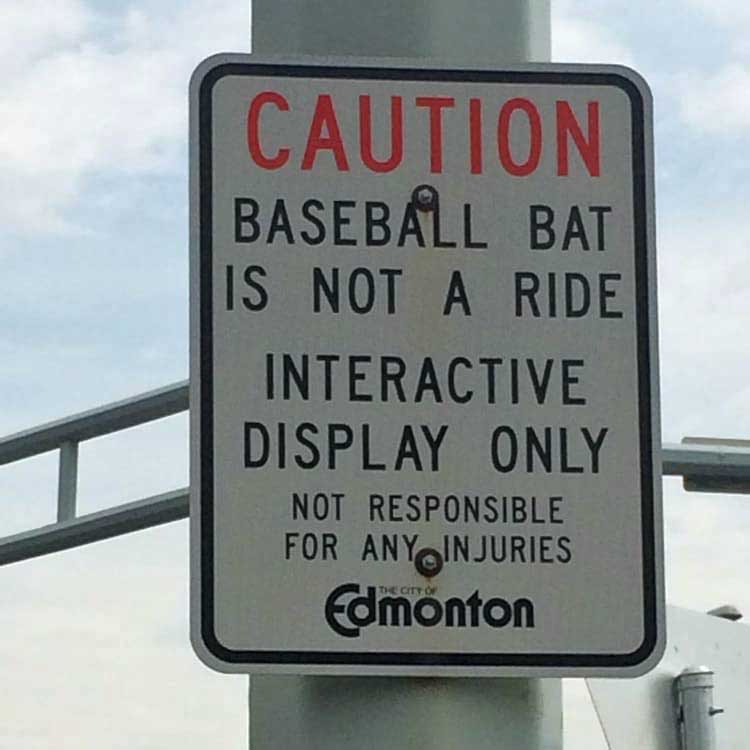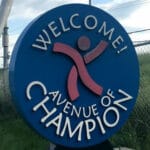 Explore U.S. and Canada baseball attractions: