20th Annual Winterball Baseball Game
December 12, 2020 at 11AM
Temperature – 41°
Teams – Santa's Stompers 8, Roaring Chestnuts 5
Location – Memorial Park, East Boston, MA
Winterball Baseball benefits the U.S. Marines' Toys for Tots program. To play, baseball players must donate at least one unwrapped toy for the cause. Sergeant William Neill from the U.S. Marines braved the conditions and the pandemic to collect toys from children in need this Christmas.
COVID rules were strictly enforced, with all players wearing masks and social distancing. As a result, for the first time in the 20-year history, there was no group photo taken, and no spectators in attendance.
Sergeant William Neill addresses the ballplayers before the game, thanking them for their contributions, and explaining the Toys for Tots program.
Sergeant William Neill throws out the first pitch of the game to Jay Thomas. Neill later enters the game as a pinch hitter!
The highlight of the game occurred in the 5th inning. John "Smokey" Moore, a former Toys for Tots recipient himself, entered the game to pitch against his son Zach Moore. It was a rematch of the last time they faced each other, a decade ago, in the 2010 Winterball game.
This time, Zach had the upper hand, taking Smokey deep for an inside-the-park home run, and giving Santa's Stompers the go-ahead run over the Roaring Chestnuts, 6-5 at the time.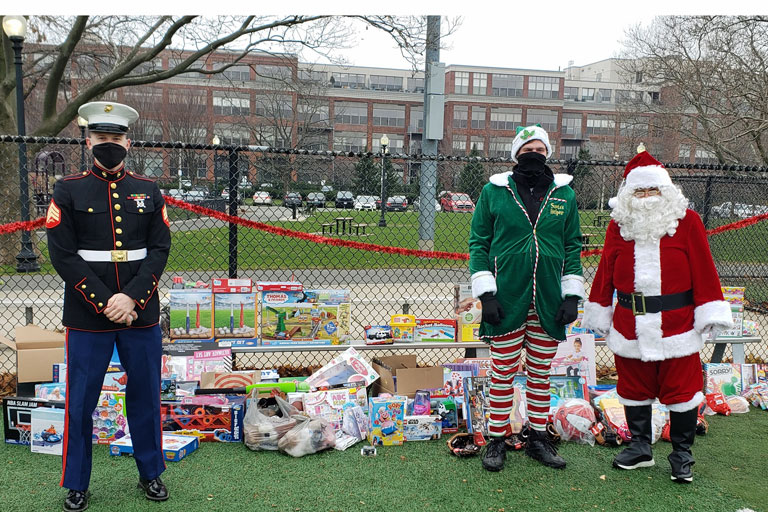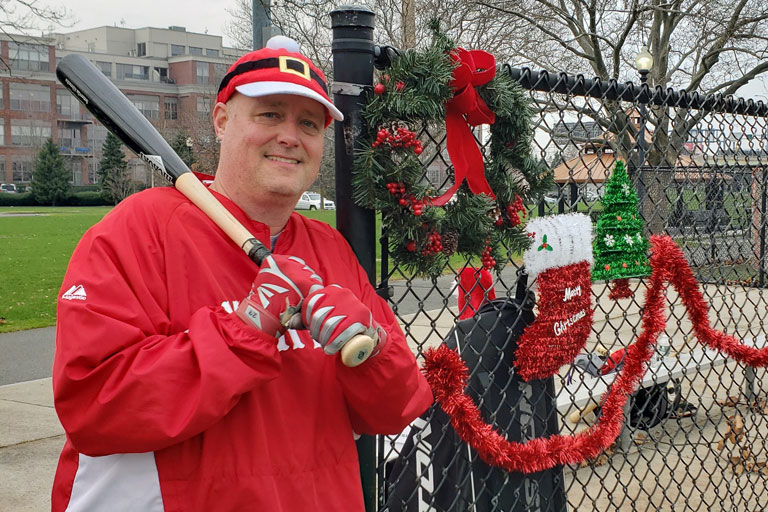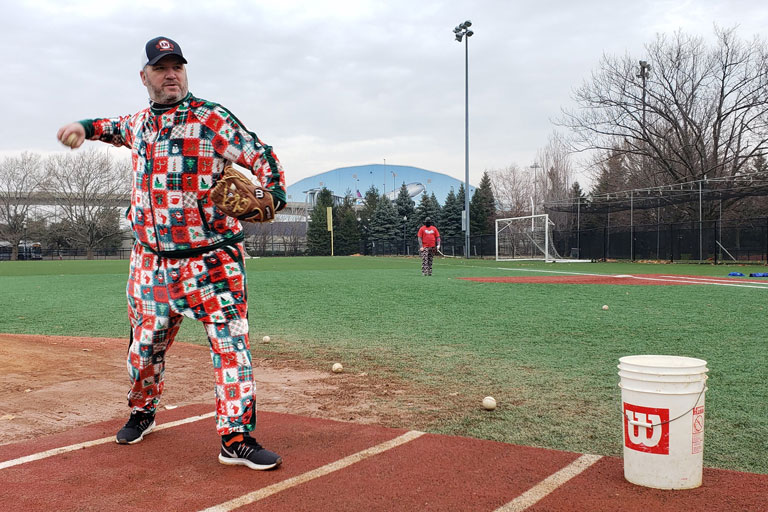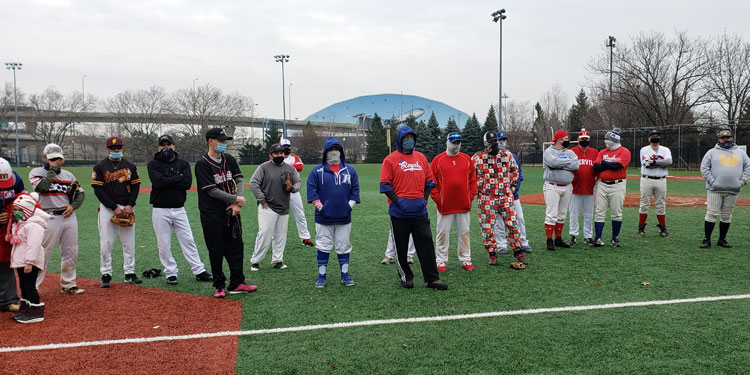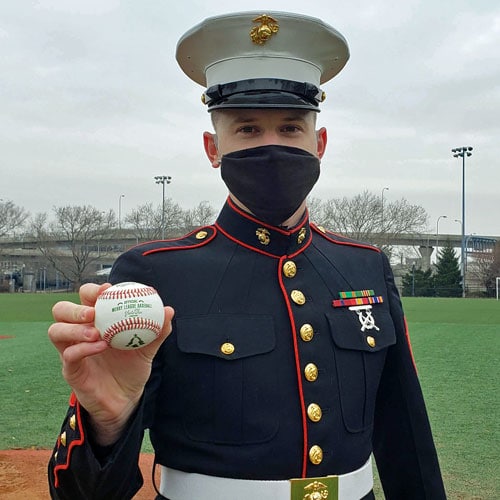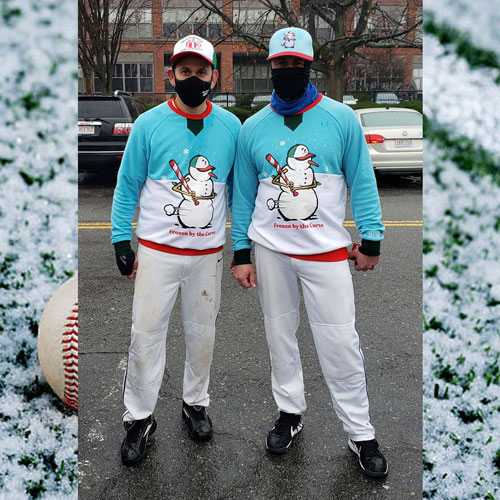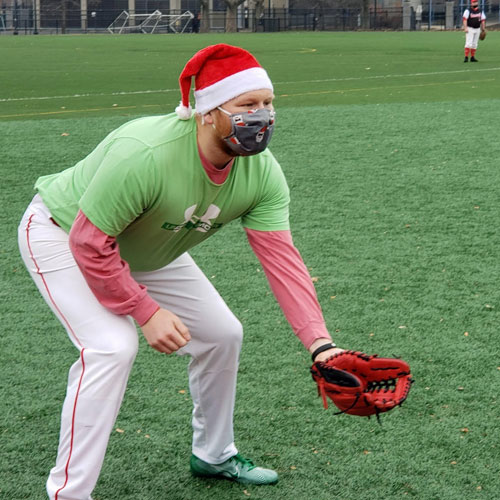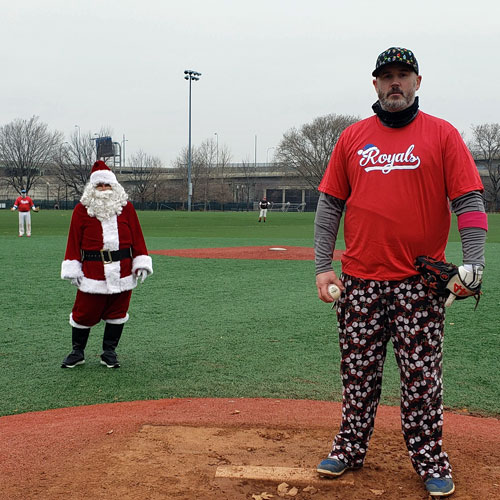 Brett Rudy lives in Boston, Massachusetts where he created Baseball Is My Life, and is co-founder of Charity Hop Sports Marketing, helping athletes raise money for their philanthropic initiatives. Brett helped launch Charity Wines with more than 30 professional athletes, selling more than one million bottles of wine. Brett is also the creator of the Corked Bat Collection, 100 Innings of Baseball for ALS, the Cooperstown Classic at the Baseball Hall of Fame, and Winterball for Toys for Tots. In his spare time, Brett plays outfield in the Boston Men's Baseball League.