22nd Annual Winterball Baseball Game
December 3, 2022 at 11AM
Temperature – 56°
Teams – Snow Ballers 6, Wicked Wrappers 3
Location – Memorial Park in East Boston
Winterball Baseball benefits the U.S. Marines' Toys for Tots program. To play, baseball players must donate at least one unwrapped toy for the cause. Gunny Neil Anderson was on hand from the U.S. Marines to collect toys.

The Wicked Wrappers jumped out with a 1-0 lead in the first inning when Jay Thomas led off the game with a triple the left field and Dave Treska singled him in. But the Snow Ballers scored 3 runs in the top of the 2nd inning to take a 3-1 lead – and one they would not relinquish.
Nick Caladyszak homered in the fourth inning to bring the game to within a run, however the Snow Ballers scored 3 more runs to extend their lead to 6-2. Tom Zahareas hit a 5th inning homer to bring the game to 6-3, and that would be the final. Although playing on turf, the game was stopped after 5 innings due to rain conditions that made the dirt mound unpitchable.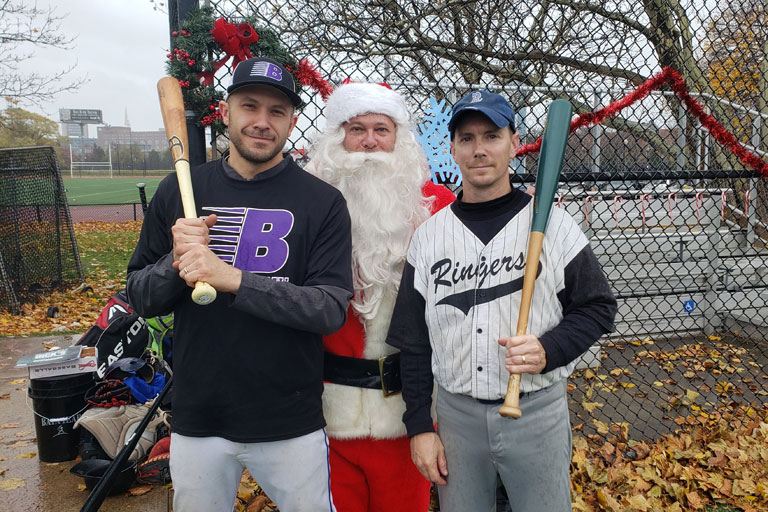 Kevin O'Leary picked up the win for the Snow Ballers while Franz Strassmann earned the save. John Smithers took the loss for the Wicked Wrappers, though there are no losers in Winterball – only children who win. And with more than 100 toys donated to Toys for Tots, it was quite the win indeed!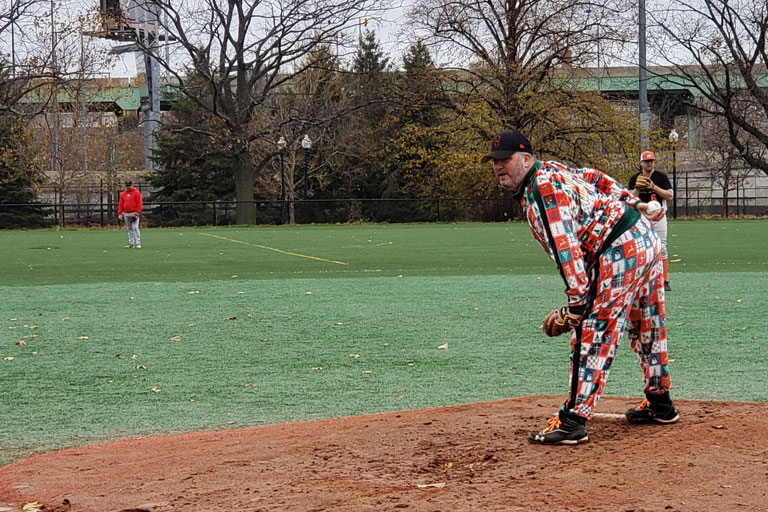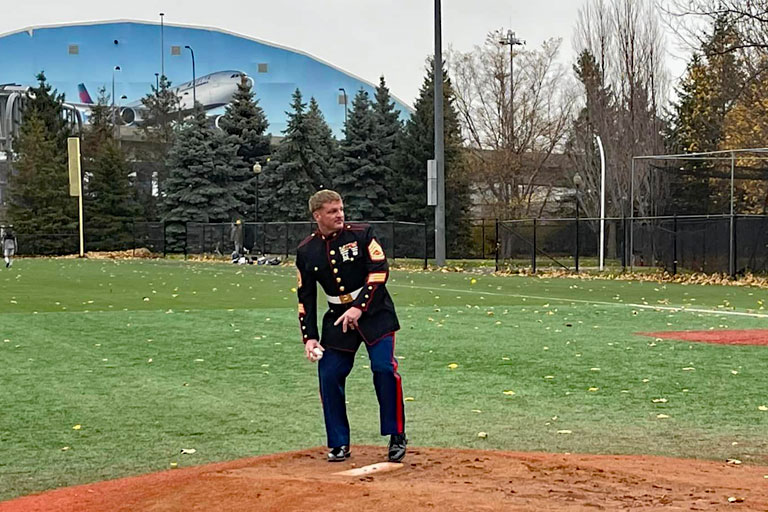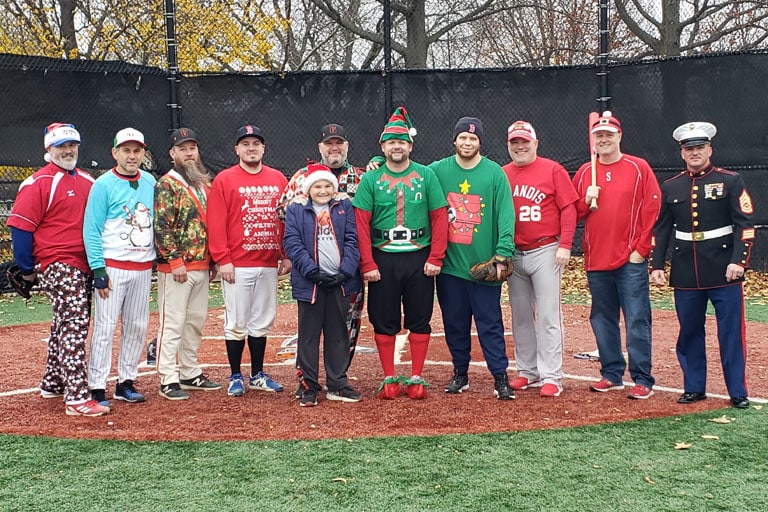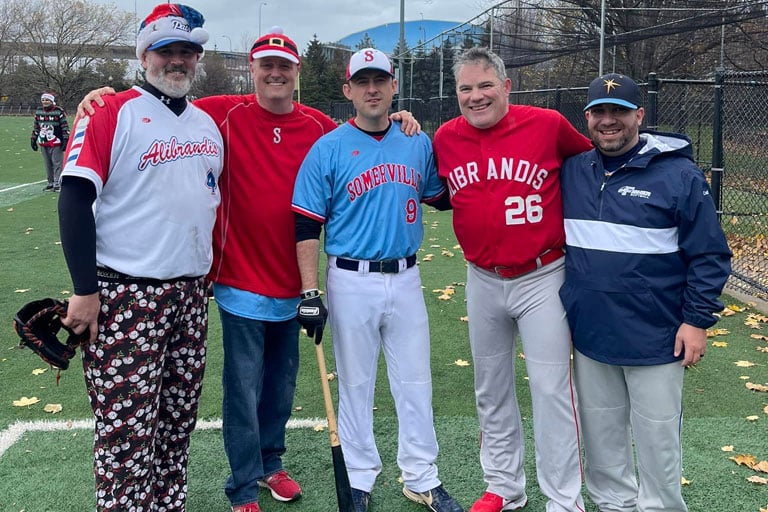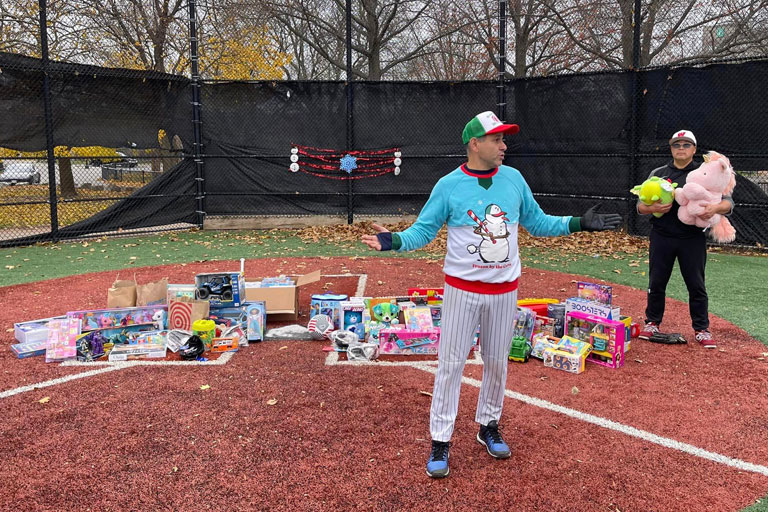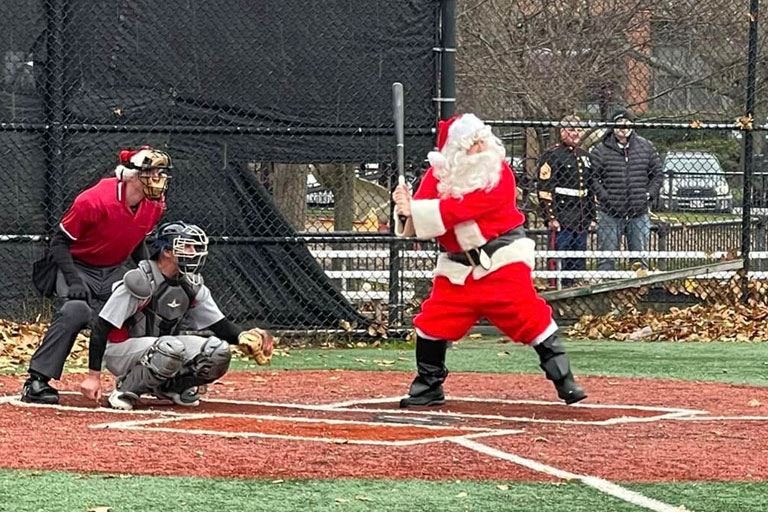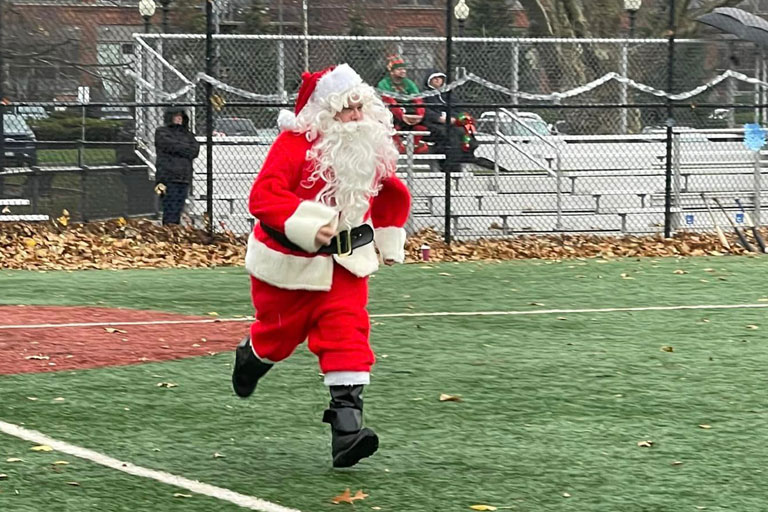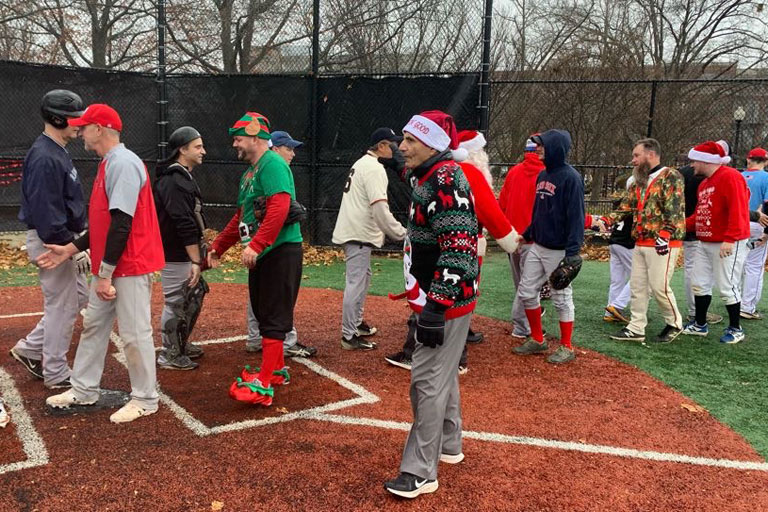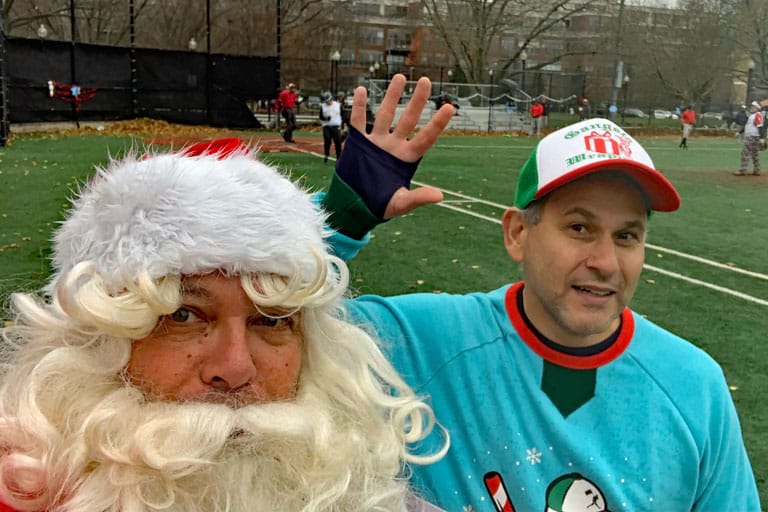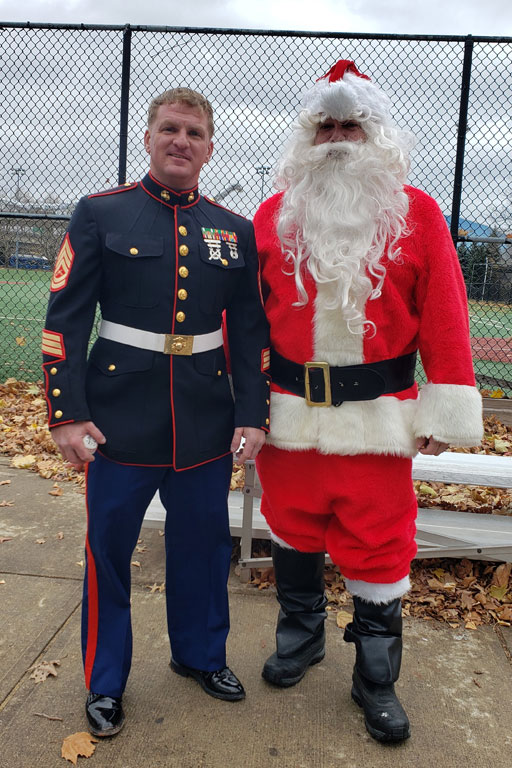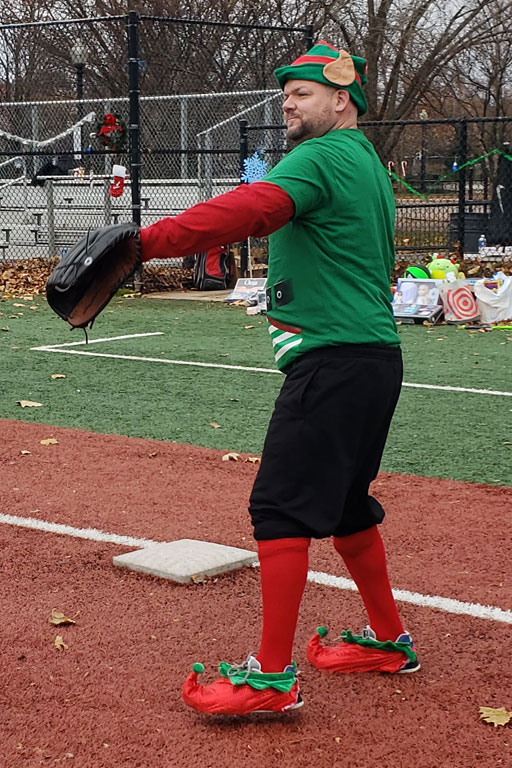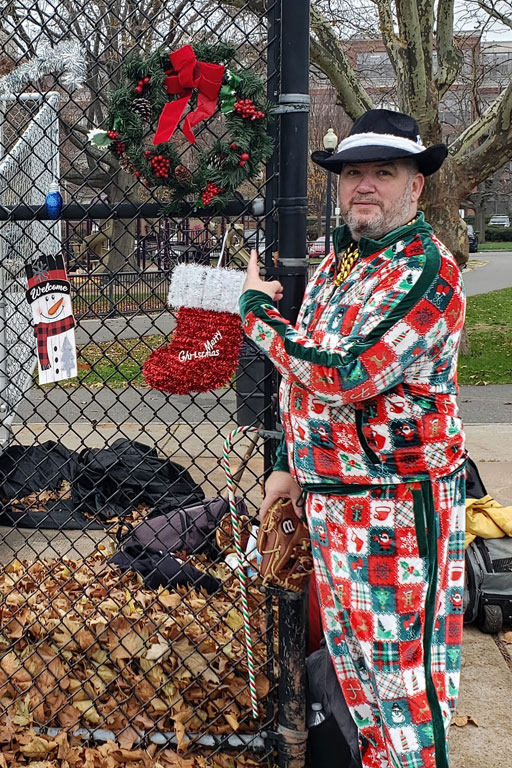 Gunnery Sergeant throws out the first pitch in the 2022 Winterball baseball game for Toys for Tots.
Santa Claus (aka, Boston Metro League president Jeff Coveney) interviews Gunnery Sergeant Neil Anderson about this year's Toys for Tots program. And Mother Nature isn't having any of it!
The Santa steals second base!