Backyard Baseball by Backyard Sports (1997-2015)
First released by Humongous Sports in 1997, this baseball simulation is designed especially for young kids, playfully introducing them to America's beloved sport. As in more sophisticated sims, players pick teams and gameplay options, only in this case, players pick neighborhood kids to fill out the roster. Each kid has a unique personality and skill set. Over the franchise's two decades, the game gets much more sophisticated.
Backyard Baseball (1997)
Backyard Baseball 2001 – Cal Ripken, Jr. on cover
Backyard Baseball 2003 – Mike Piazza on cover
Backyard Baseball 2004 – Alex Rodriguez on cover
Backyard Baseball 2005 – Alex Rodriguez on cover
Backyard Baseball 2006 – Alex Rodriguez on cover
Backyard Baseball 2007 – Albert Pujols on cover
Backyard Baseball '09 – David Ortiz on cover
Backyard Baseball 2010 – David Ortiz on cover
Backyard Sports: Sandlot Sluggers (2010)
Backyard Sports 2015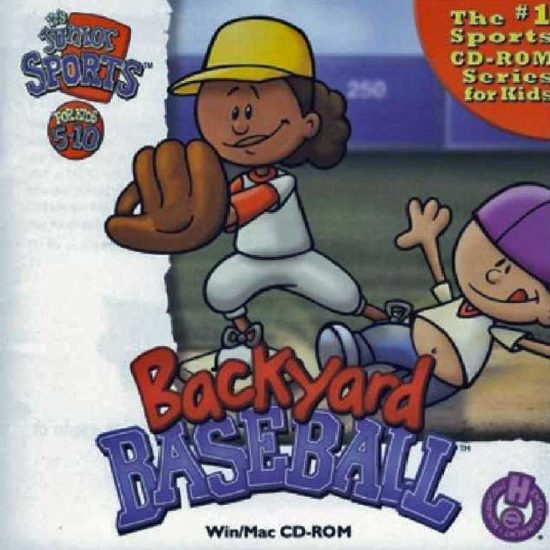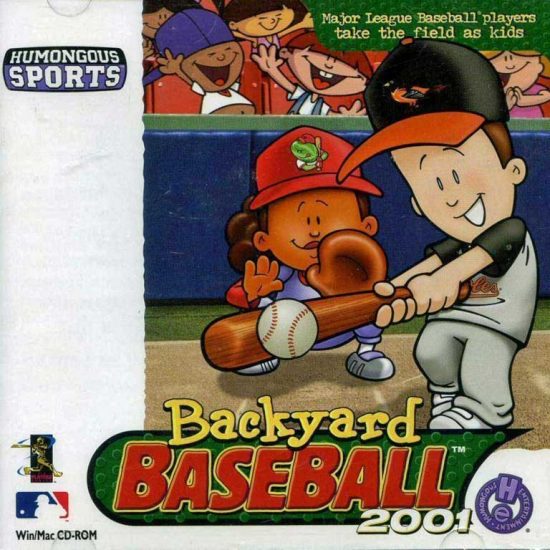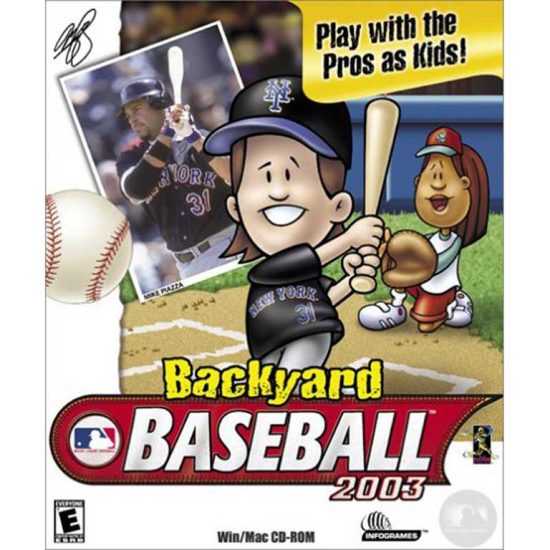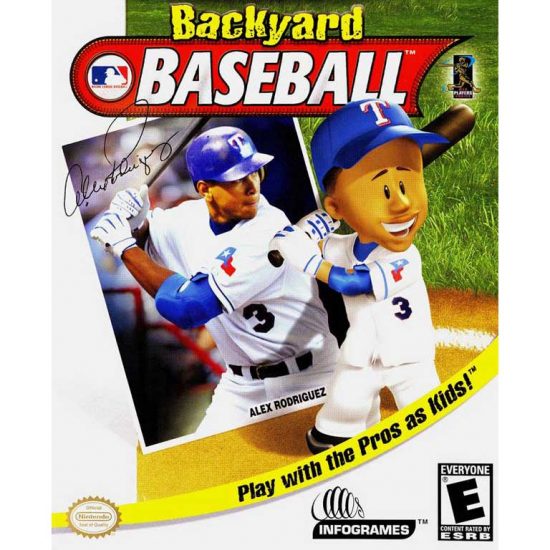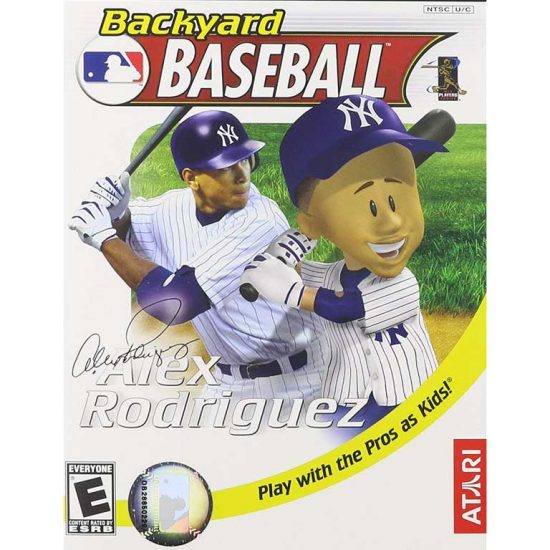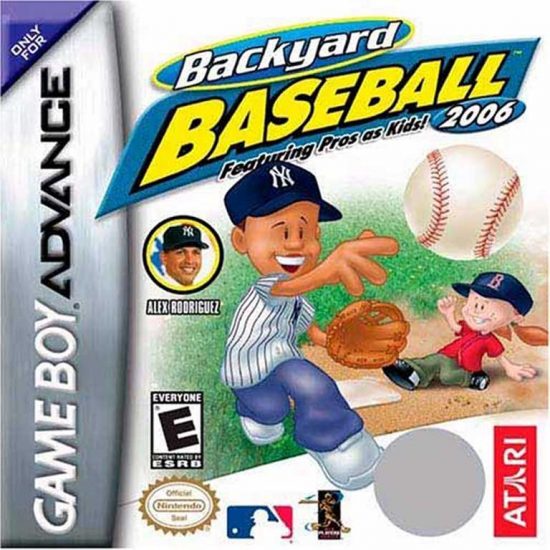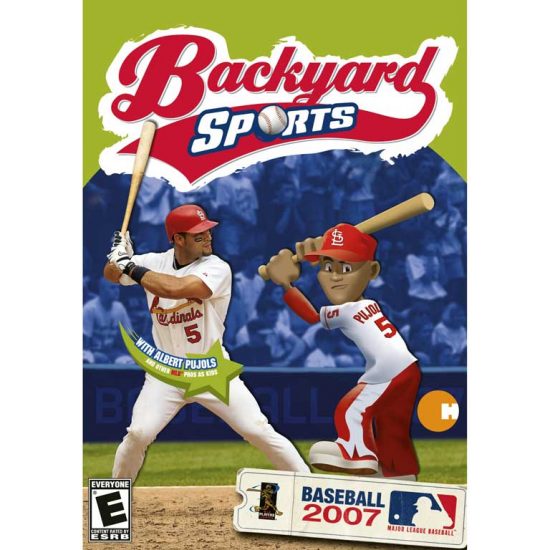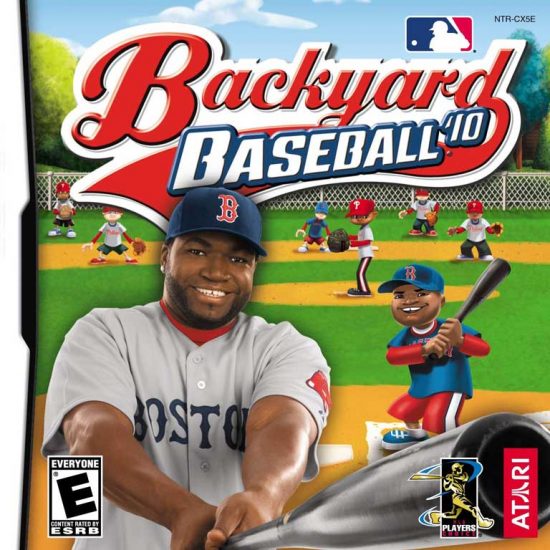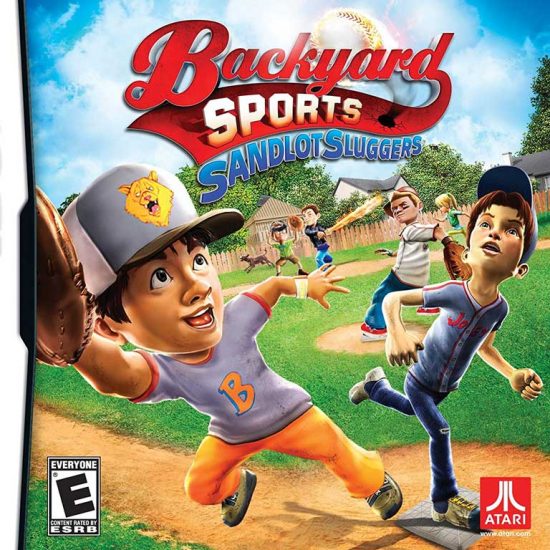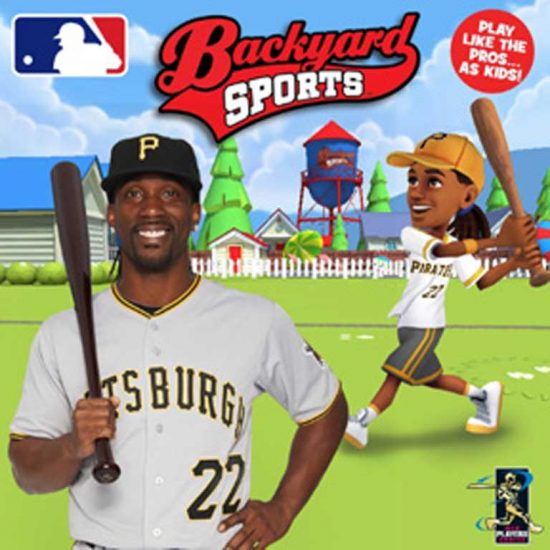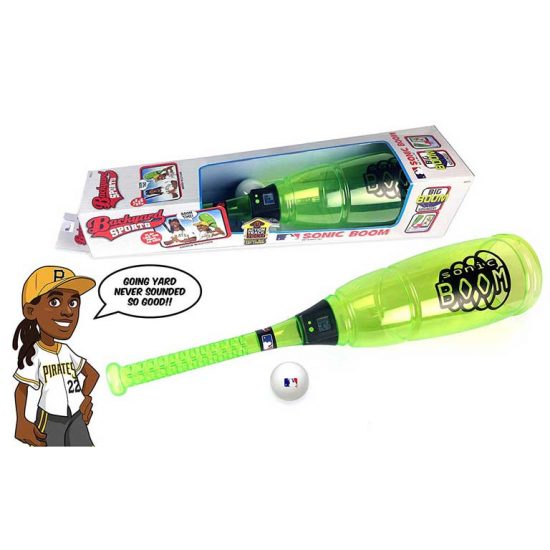 In 2001, Dairy Queen partnered with Backyard Baseball so kids could get toys that go along with the game with their DQ Kids Meal. See the commercial:
2003, featuring Mike Piazza of the New York Mets.
2004, featuring Alex Rodriguez on the Texas Rangers.
2005, featuring Alex Rodriguez on the New York Yankees.
2007, featuring Albert Pujols of the St. Louis Cardinals.
2009, featuring David Ortiz of the Boston Red Sox.
In 2010 Sandlot Sluggers, you can freeze your opponents in an ice cube, pitch a booger ball at them, or put your bat on fire!
In 2015, Backyard Sports partnered with Andrew McCutchen of the Pittsburgh Pirates and released the Sonic Boom Bat, linking free mobile game play with real backyard action. The oversized Sonic Boom Chamber delivers bigger bat sweet spot for easier hitting and big boom sound effects. Plus, it features Action Track Tech where you swing the bat to get codes and unlock power-ups in the mobile app.
See all baseball video games:
See next baseball video game: