ESPN Baseball (1994-1995 & 2004)
ESPN Baseball Tonight was a baseball game for the PC, Super NES, Sega Mega Drive/Genesis, and Sega Mega-CD in the mid-90's. The game was licensed by MLB, but not by the Players Association, so while actual team names and logos are used, no player names are in the game. The PC version was one of the early games to be made available solely on CD-ROM. In addition to the single game, season and playoff modes, there is also a Home Run Derby mode. Baseball Tonight anchor, Chris Berman, is featured on the cover.
In 2004, ESPN took another dabble into the video game market with its Major League Baseball licensed game that turns you into the manager and MVP at the same time. Control every part of your team, from batting to running to fielding – and build yourself a team dynasty! Seamless online gameplay – complete with online leagues, downloadable rosters, voice chat and more. Jason Giambi is featured on the cover. Produced by Sega for the Xbox. This game became the long-running series "Major League Baseball" in 2005 after dropping the ESPN license following the 2K4 edition.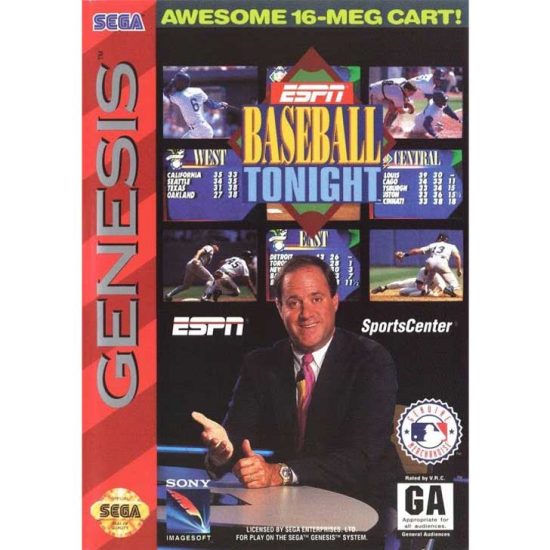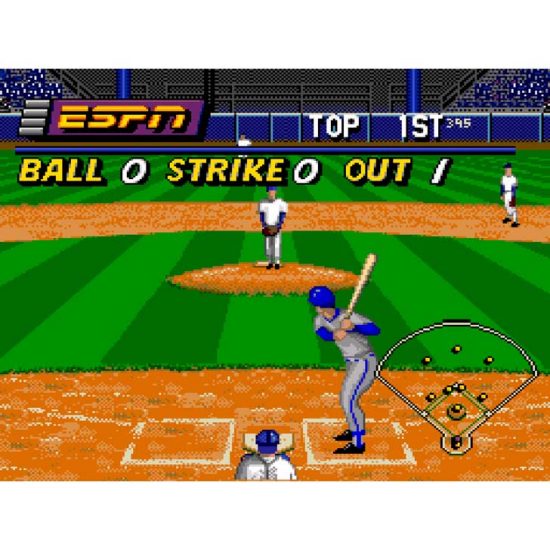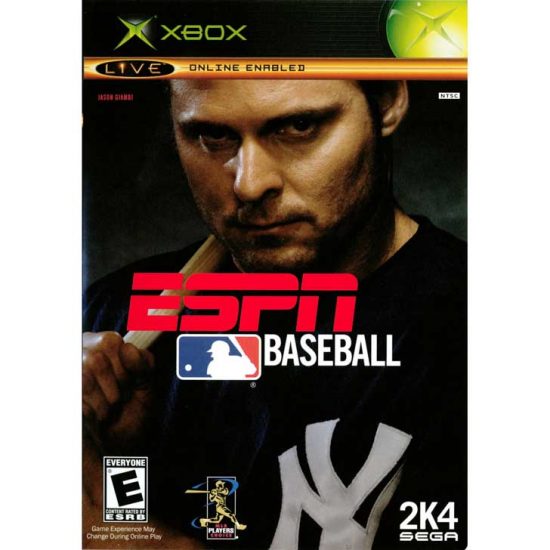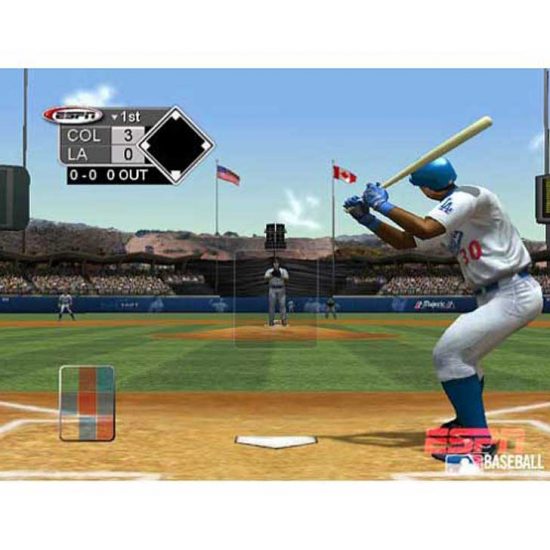 Watch ESPN Baseball Tonight gameplay for the Sega Genesis:
Jason Giambi on the cover of ESPN Baseball. Watch the gameplay action:
See all baseball video games:
See next baseball video game: