The 2nd Annual Cooperstown Classic Baseball Tournament
July 24-25, 2005
The 2nd Annual Cooperstown Classic was held in Cooperstown, New York, home of the Baseball Hall of Fame. The Brockton Reds from the Boston Men's Independent Baseball League (MIBL) defeated the North Andover Thunder from the Boston MSBL, 15-3, in the finals.
The undefeated Reds finished the tourney 4-0, scoring a whopping average of more than 17 runs per game. This would be the beginning of a Reds dynasty that would lead the team to 4 straight championships.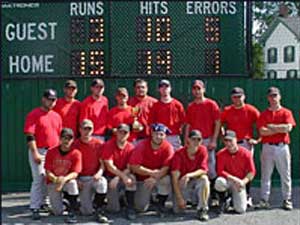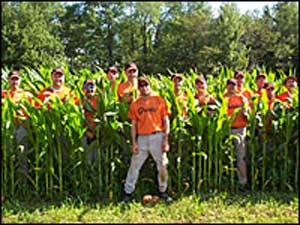 Cooperstown Classic Teams in 2005:
Brockton Reds (4-0) – Champions 🏆
North Andover Thunder (3-1) – Runners-up
Boston Mariners (1-1)
Boston Marlins (2-1)
Boston Senators (1-2)
Dorchester Dodgers (0-3)
Medford Angels (2-1)
Quincy Grays (1-2)
Wellesley Orioles (0-3)