The 6th Annual Cooperstown Classic Baseball Tournament
August 1-2, 2009
This year's Class was shorter than more. In Pool Play, the Boston Athletics captured the #1 Seed with 8-7 and 7-1 wins over the Boston Mariners and Boston Brewers respectively.
The Boston Orioles captured the #2 Seed with dual wins of their own, including a 7-6 win over the Quincy Grays, and a 3-1 win over the reigning Champion Brockton Reds who had been undefeated at 16-0 over the past 4 years. This was payback for the Reds having defeated the Orioles in the 2006 and 2008 Classic finals.
The Playoff Round was scheduled for Sunday, but due to heavy rains, the day was a washout. As such, the Athletics "won" the title merely by claiming the #1 Seed Title. But nobody really took the Cup from the Brockton Reds, who will remain as reigning champions until the summer of 2010 .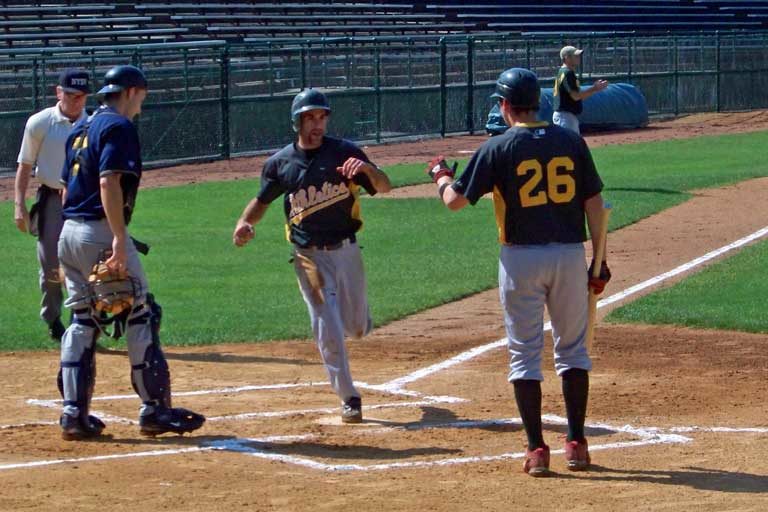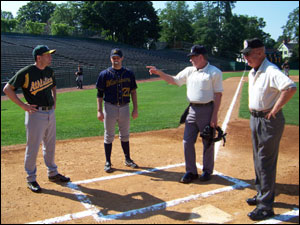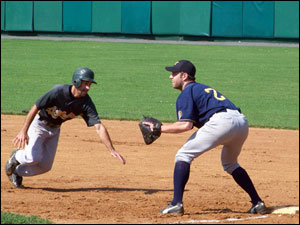 The Brewers and Reds also advanced to the Playoff Round, both at 1-1, while the Tigers at 1-1 fell short due to tie-breaker. While the Mariners and Grays each went 0-2 and did not make the playoffs, combined, they lost three 1-run games between them.
Cooperstown Classic Teams in 2009:
Boston Athletics (2-0) – Champions 🏆 ⛈☔
Boston Orioles (2-0) – Runners-up
Boston Brewers (1-1)
Boston Mariners (0-2)
Boston Tigers (1-1)
Brockton Reds (1-1)
Quincy Grays (0-2)