The 7th Annual Cooperstown Classic Baseball Tournament
July 17-18, 2010
The Boston Orioles, led by pitcher Bo Gillette, helped the Orioles go 4-0 in route to securing their first Cooperstown Classic title. The O's outlasted a tough Ben's Dream White Sox team in the finals by a score of 8-6.
Gillette was nothing short of legendary, garnering both a complete game win (against the Brockton Reds) and then a save (against the Diamond Baseball League Diamondbacks) on the tournament's first day, only to come out of the bullpen on the following day in the Finals to throw another 3.1 innings and collect his second win of the tournament.
The Orioles also were carried by timely hitting, particularly by first baseman Paul Solini (5-12, 6 BB, 2HBP, 7R) and pitcher/DH Jose De Los Santos (9-19, 3 2B, HR, 5R, 9RBI) who in addition hurled a complete game 4-hitter in the semifinals.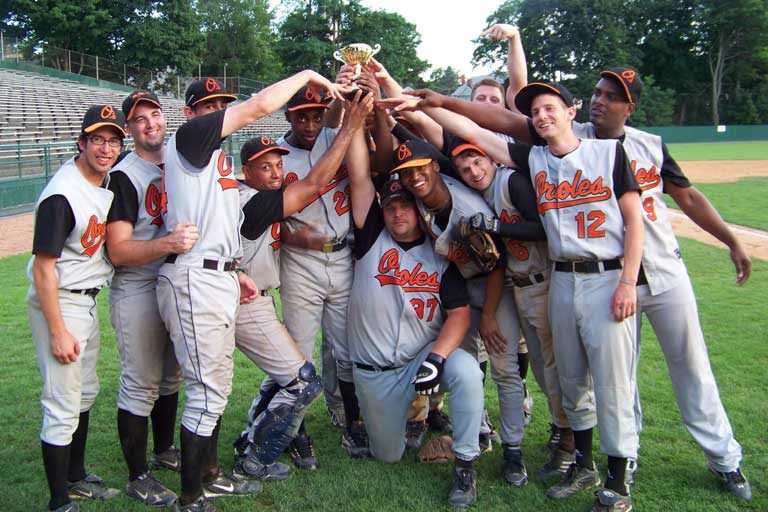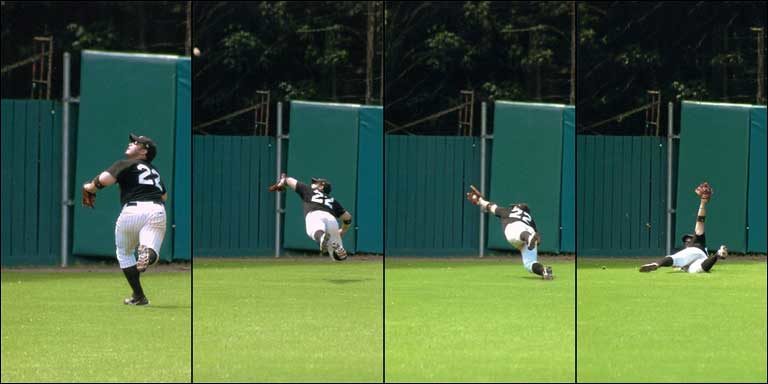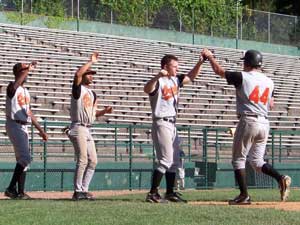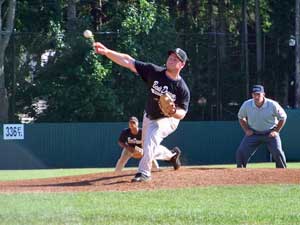 Cooperstown Classic Teams in 2010:
Boston Orioles – Champions 🏆
Ben's Dream White Sox – Runners-up
Boston Blue Jays
Boston Tigers
Brockton Reds
Diamondbacks