The 8th Annual Cooperstown Classic Baseball Tournament
August 13-14, 2011
The Brockton Reds (3-1-0) of the Diamond Baseball League won the Cooperstown Classic for their 5th time, defeating the Middlesex Brewers (2-1-1) of the Boston MSBL by a score of 5-4 in the Championship game. With the game tied 4-4 in the bottom of the 10th inning, Josh McKelligan led off the inning for the Reds with a walkoff home run over the centerfield fence to end the extra inning finale in dramatic fashion.
Noteworthy: MSBL home run leader, BJ White of the Middlesex Brewers, added 3 tournament home runs, knocking each out of Beaver Valley over the course of the weekend.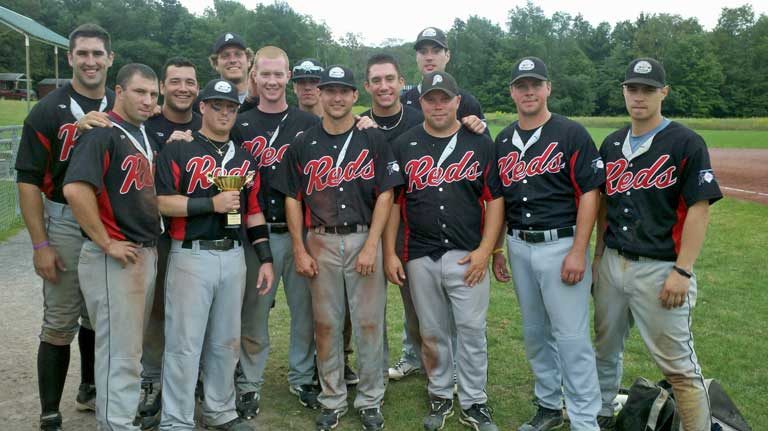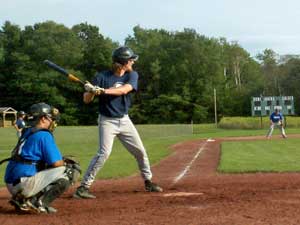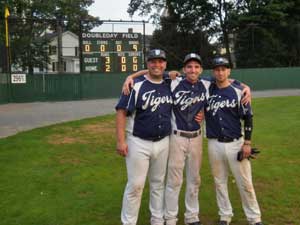 The other six teams participating in the tournament this year were the Brockton Diamondbacks and South Shore Cardinals (of the Diamond Baseball League), Ben's Dream White Sox, Boston Tigers and Boston Orioles (of the Boston MABL), and Rhode Island Rangers (of the R.I. MSBL).
Cooperstown Classic Teams in 2011:
Brockton Reds (3-1) – Champions 🏆
Middlesex Brewers (2-1-1) – Runners-up
Ben's Dream White Sox
Boston Orioles
Boston Tigers
Diamondbacks
Rhode Island Rangers
South Shore Cardinals