The 9th Annual Cooperstown Classic Baseball Tournament
July 28-29, 2012
Featuring 6 teams from 3 states, New York's Ben's Dream White Sox defeated the Boston MABL Orioles, 14-2, to take home their first cup.
On Saturday, just 2 of 6 games were played, as heavy rains prevailed. With a modified structure coming into Sunday, the Boston Orioles, Ben's Dream White Sox and South Shore Cardinals all made the playoff bracket with a 1-0 record. The Newburyport Nationals also made the playoff bracket following a 4-3 loss (they hit a 3-run homer in the bottom of the 9th inning to keep it close.)
In the semifinals, the Orioles won after a 10th inning homer, while the White Sox handily beat the Cards. In the finals, the White Sox ousted the Orioles to take home the cup.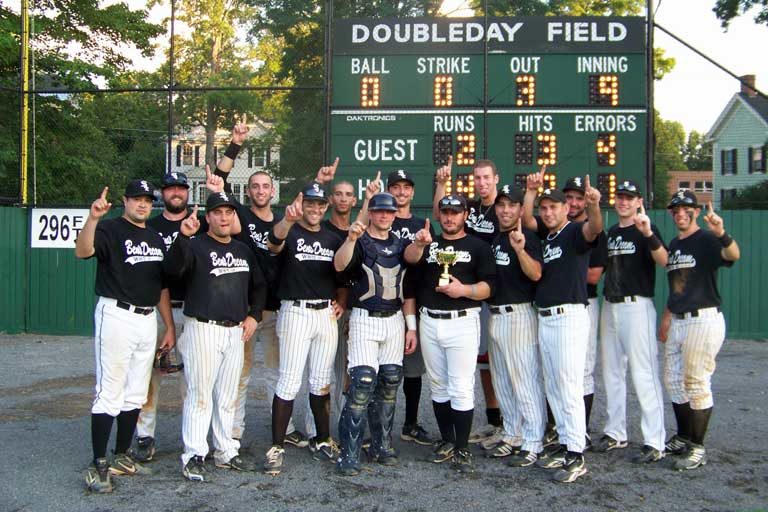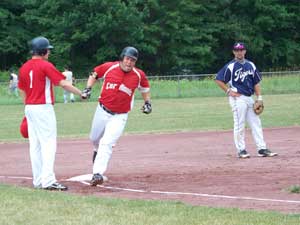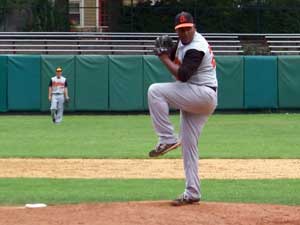 In the video below, before the Ben's Dream White Sox won the Cup, they partook in some Hall of Fame Slip 'n Slide on Saturday during a rain delay at historic Doubleday Field.
Cooperstown Classic Teams in 2012:
Ben's Dream White Sox – Pancho Coimbre League in New York, NY – Champions 🏆
Boston Orioles – Boston Men's Baseball League in Boston, MA – Runners-up
Boston Tigers – Boston Men's Baseball League in Boston, MA
Newburyport Nationals – North Shore Baseball League in Boston, MA
Rhode Island Giants – Rhode Island MSBL in Boston, MA
South Shore Cardinals – Diamond Baseball League in Boston, MA