The 12th Annual Cooperstown Classic Baseball Tournament
June 20-21, 2015
The Garden City Grays overcome a 2-0 deficit with 3 runs in the 9th inning to walkoff vs. the Boston Orioles and take the Cooperstown Classic, 3-2. The Grays walkoff could be the wackiest finish you've ever seen. Consider yourself warned as you watch the video below.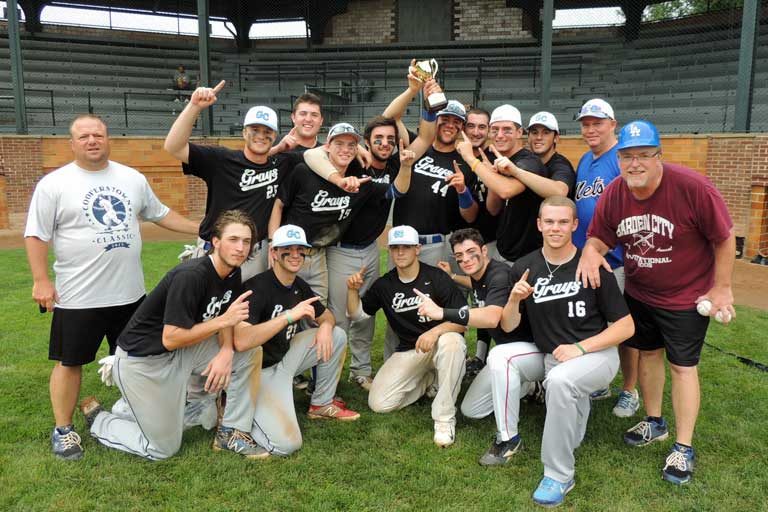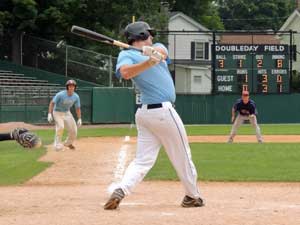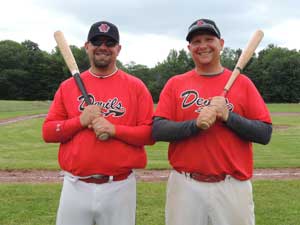 See several photo albums and videos from the 2015 Cooperstown Classic.
Cooperstown Classic Teams in 2015:
Garden City Grays – LI Boys of Summer League in Long Island, NY – Champions 🏆
Boston Orioles – Boston Men's Baseball League in Boston, MA – Runners-up
Ben's Dream White Sox – Pancho Coimbre League in New York, NY
Big Flats Braves – Elmira Corning ABL in Ithaca, NY
Charlotte All-Stars – Charlotte Adult Baseball League in Charlotte, NC
Ithaca Pirates – Elmira Corning ABL in Ithaca, NY
Niagara Devils – MUNY – Buffalo MSBL in Buffalo, NY
Oneonta Easties – Greater Oneonta Baseball in Oneonta, NY