The 13th Annual Cooperstown Classic Baseball Tournament
June 18-19, 2016
After what would have been the final out (but the ump says the fielder is off the bag), the Boston Tides record the final out AGAIN to win the Cooperstown Classic over the Charlotte All-Stars, 4-3. See for yourself in the video below.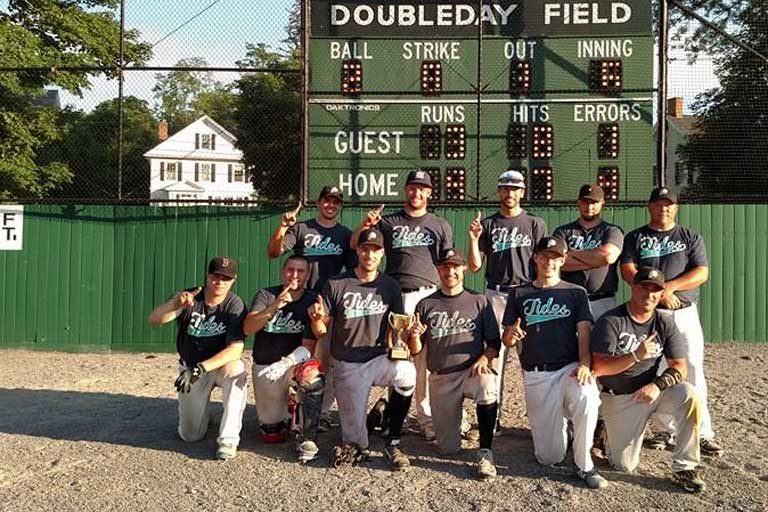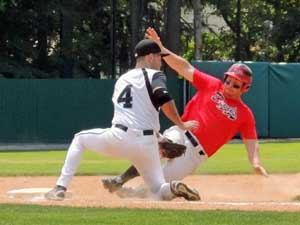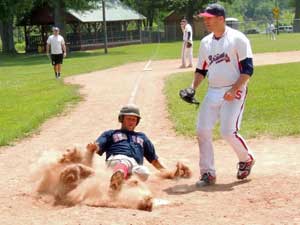 See the photo album from the 2016 Cooperstown Classic.
Cooperstown Classic Teams in 2016:
Boston Tides – Boston Park League in Boston, MA – Champions 🏆
Charlotte All-Stars – Charlotte ABL in Charlotte, NC – Runners-up
Big Flats Braves – Elmira Corning ABL in Ithaca, NY
Boston Orioles – Boston Men's Baseball League in Boston, MA
Garden City Grays – LI Boys of Summer League in Long Island, NY
Ithaca Pirates – Elmira Corning ABL in Ithaca, NY
Los Mets – Pancho Coimbre League in New York, NY
Niagara Devils – MUNY – Buffalo MSBL in Buffalo, NY
Pembroke Niners – Ted Williams League in Pembroke, MA