The 14th Annual Cooperstown Classic Baseball Tournament
June 24-25, 2017
After a 1 hour rain delay, the finals between the Buffalo Hitmen and Charlotte All-Stars (a.k.a. Athletics) got underway.
Unlike the prior year where Charlotte lost a walkoff, 4-3, this year, they won a 4-3 walkoff in the bottom in 9th inning. With two outs and a man on third base, a ground ball is hit up the middle and fielded. On a bang-bang play at first base, the batter/runner dives into the bag and is called safe as the winning run scores. You gotta see it!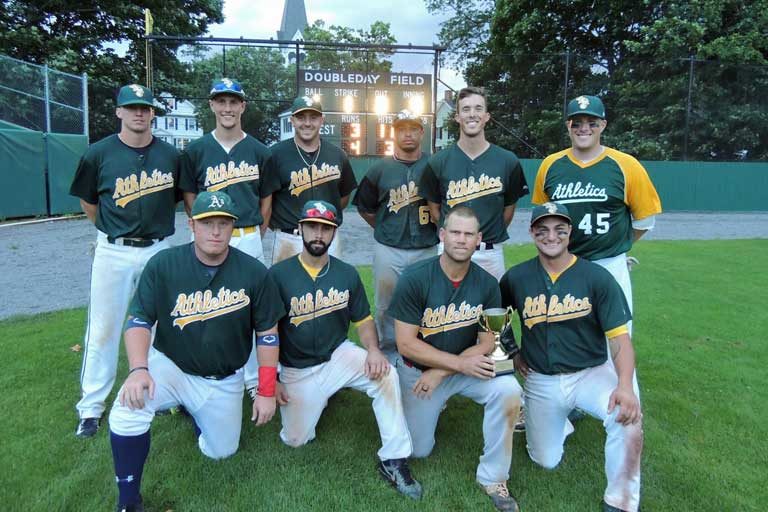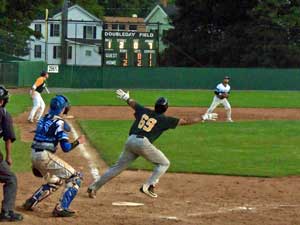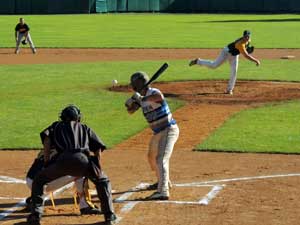 See the photo album from the 2017 Cooperstown Classic.
Cooperstown Classic Teams in 2017:
Charlotte All-Stars – Charlotte ABL in Charlotte, NC – Champions 🏆
Buffalo Hitmen – MUNY – Buffalo MSBL in Buffalo, NY – Runners-up
Ben's Dream White Sox – Pancho Coimbre League in New York, NY
Boston Tides – Boston Park League in Boston, MA
Niagara Devils – MUNY – Buffalo MSBL in Buffalo, NY
Rhode Island – Rhode Island MSBL in Providence, RI
Singing Surgeons – Boston Men's Baseball League in Boston, MA
Watertown Nationals – Boston Men's Baseball League in Boston, MA
West Seneca Kandefers – WNY Suburban League in Buffalo, NY