The 15th Annual Cooperstown Classic Baseball Tournament
June 16-17, 2018
The 716 Highlanders (also known as the Inferno) walk off in bottom on 9th to win 5-4 versus Niagara. It marks the 4th straight year the Cooperstown Classic is won via walkoff, and the first cup for the Highlanders.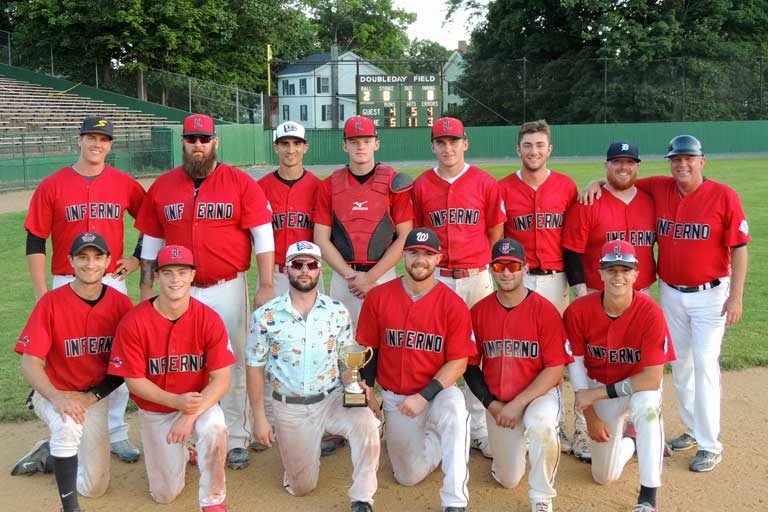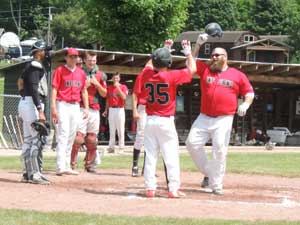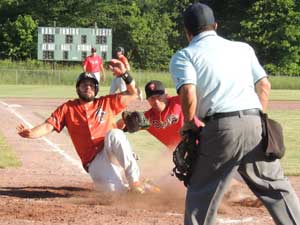 See several photo albums from the 2018 Cooperstown Classic.
Cooperstown Classic Teams in 2018:
716 Highlanders – MUNY – Buffalo MSBL in Buffalo, NY – Champions 🏆
Niagara Devils – MUNY – Buffalo MSBL in Buffalo, NY – Runners-up
Ben's Dream White Sox – Pancho Coimbre League in New York, NY
Buffalo Hitmen – MUNY – Buffalo MSBL in Buffalo, NY
Charlotte All-Stars – Charlotte Adult Baseball League in Charlotte, NC
East Providence Marlins – RI Independent Amateur League in Providence, RI
Palmer Club – Boston Park League in Boston, MA
Providence Sultans – Rhode Island MSBL in Providence, RI
Singing Surgeons – Boston Men's Baseball League in Boston, MA