As MLB teams near the final stretch of the COVID-19 shortened season, 2020 has proven to be a baseball turning point. Without fans able to attend games in person to cheer, they are shifting their thrills to gambling at home. Betting on baseball has a rich history, from the Black Sox Scandal to Pete Rose. Today, with online sportsbooks in the mix, baseball is changing. Who do you got?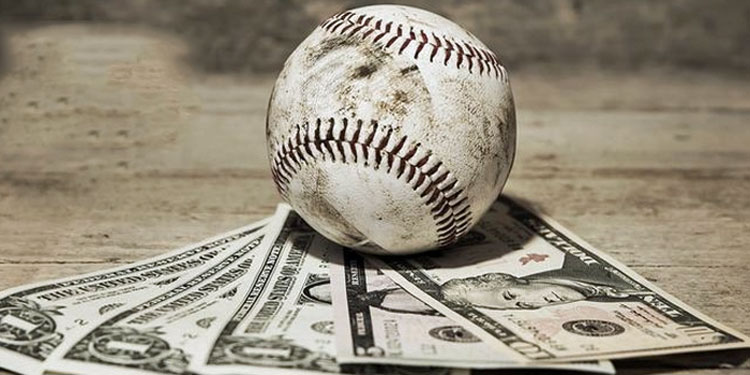 Baseball & Gambling: A Rich History
The Black Sox Scandal of 1919 is Major League Baseball's most famous scandal in history. Eight members of the Chicago White Sox, including Shoeless Joe Jackson, were accused of throwing the World Series against the Cincinnati Reds in exchange for money from a gambling syndicate.
Despite being acquitted in a public trial in 1921, Judge Landis permanently banned all eight men from professional baseball, and the Baseball Hall of Fame banished them from consideration for the Hall. This story was retold in the famed baseball movie, Eight Men Out.
Yet, the 1919 White Sox were hardly the first team to bet on baseball. By the time baseball became a professional sport in 1869, gambling was part of American culture. Players bet on their own games, and fans would bet on game outcomes, as well as prop bets, such as which team would get the first hit or score the first run.
Collectively, this betting would pave the way for what would become today's fantasy baseball leagues and online gambling or gaming.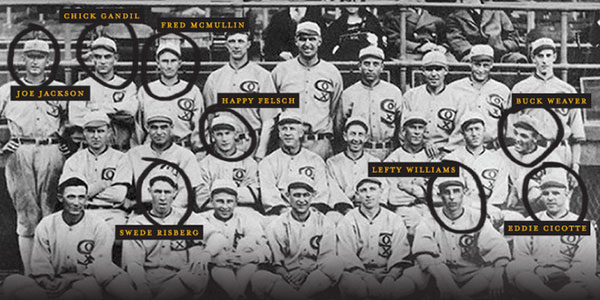 Before the 1919 Chicago Black Sox Scandal
The first National League major league scandal took place in 1877, when four members of the Louisville Grays – Jim Devlin, George Hall, Bill Craver and Al Nichols – were accused of throwing three exhibition games and some league games. In a precedent-setting decision, league president William Hulbert permanently banned the four players from organized baseball.
By the turn of the 20th century, betting on baseball was in full force.
Baseball Teams Bribed to Lose by Gamblers
In 1903, Ban Johnson, the president of the American League ordered that all betting at league ballparks be banned. Yet, Major League Baseball's first World Series was threatened by a bribery attempt against Boston's star battery, Cy Young and Lou Criger. Criger informed the league of the tampering, the plot was foiled, and the Red Sox continued to win the inaugural World Series.
In 1905, after the Philadelphia Athletics had clinched the AL pennant, Hall of Famer Rube Waddell suffered a suspicious late-season injury and missed the Series against the New York Giants. Waddell claimed to have injured his pitching shoulder in a wrestling match with a teammate, but rumors were that he was bribed by gamblers to fake the injury. The Giants won the Series behind three shutouts by Christy Mathewson.
Easing Up to Boost Opposing Player Performance
Bribes weren't the only means of gambling in baseball. Once pennant races were over, money was on the line for individual achievement. Players routinely eased up during meaningless games to create farcical events on the field.
In 1910, Napoleon Lajoie of the Cleveland Indians was credited going 8 for 8 during a season-ending doubleheader against the St. Louis Browns. Lajoie and Ty Cobb of the Detroit Tigers were in a down-to-the-wire race to win the coveted batting title and a new car from the Chalmers Automobile Company. It was strongly hinted that this was thrown to Lajoie over the lesser-liked Cobb by pitchers who eased up.
In 1913, Hall of Famer Sam Crawford claimed that his friend Walter Johnson would throw batting practice fastballs to him when he needed a hit to raise his batting average. In fact, Johnson would still hold the single-season ERA record if not for leisurely allowing two hits to friends on the opposition which would lead to his ERA being raised from 1.09 to 1.14. Bob Gibson now holds the ERA all-time record at 1.12 instead. Back in the olden days, the stats were less important, especially when the fix was in.
Betting on Baseball Games Continue
Gambling from baseball owners and gamblers continued, all the way up to the 1919 World Series.
In 1906, Cincinnati Reds owner Garry Herrmann admitted to betting thousands of dollars with New York gamblers that the Pittsburgh Pirates would not win the pennant. One of the bookies was a Pirates fan who informed the team, and Herrmann was forced to cancel the bet.
In 1917, a group of Boston gamblers rushed onto the field at Fenway Park in the 5th inning to stop a game the Red Sox were losing to the Chicago White Sox. Buck Weaver and Fred McMullin – two of the future Black Sox from the famed Scandal – fought back as they tried to escape the mob and were arrested for assault. The game would be known for eternity as The Gambler's Riot.
Yet, the 1919 White Sox remain the most famous scandal.
There are many other examples of players betting on baseball and intentionally helping other players pad their stats. Check out Gambling in the Deadball Era by Jacob Pomrenke.
The More you Love Pete Rose, the More you Must Bear with Thorns
It's not as if betting on baseball stopped for 70 years. But if you fast forward to 1989, gambling on baseball was back in the spotlight – this time, with Cincinnati Reds manager, and MLB all-time hit leader, Pete Rose.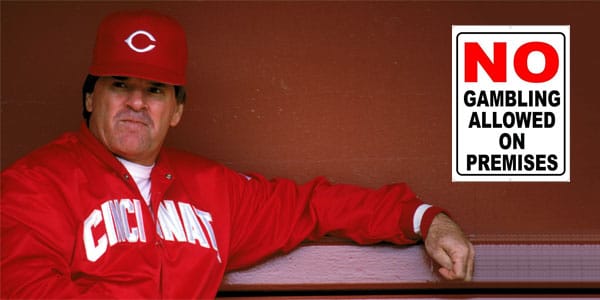 On August 23, 1989, as punishment for betting on baseball, Pete Rose accepting a settlement that included a lifetime ban from the game. To this day, a heated debate continues to rage as to whether Rose deserves a second chance. In fact, whether Pete Rose deserves to be in the Hall of Fame in Cooperstown was turned into a 2003 television mini-series, as a jury on an ESPN mock trial listened to three hours of testimony in Pete Rose on Trial.
It was known in baseball circles since the 1970s that Pete Rose had a gambling problem. Although at first he bet only on horse races and football games, allegations surfaced in early 1989 that Rose was not only betting on baseball, but on his own team. Major League Baseball Commissioner Bart Giamatti began an inquiry. Lawyer John Dowd compiled hundreds of hours of testimony from numerous sources that detailed Rose's history of gambling on baseball while serving as the manager of the Cincinnati Reds, including betting on his own team.
Although Rose continued to proclaim his innocence, he was eventually persuaded to accept a settlement that included a lifetime ban from the game.
In 2004, after years of repeated denials, Rose published My Prison Without Bars, in which he finally confessed to gambling on the Reds, though he added that had always bet on the Reds to win. Because of the lifetime ban, Rose could not work in Major League Baseball and, despite his stellar playing career, was not eligible for the Hall of Fame.
Yet, in 2015, Pete Rose was a surprise addition to Fox Sports' MLB studio show (not affiliated with Major League Baseball) as an on-air analyst. While he was a little rough around the edges, he generally received favorable reviews for his candid, crusty takes on modern-era baseball. In 2017, he was removed from the airwaves after sexual misconduct charges.
Meanwhile, it's a safe bet you can still see Pete Rose in Cooperstown every year. While not at the Baseball Hall of Fame, he's just a few blocks away down Main Street, signing autographs and taking selfies with fans for a modest fee.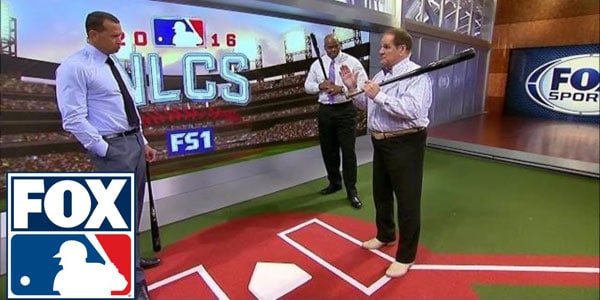 Fans Can Join the Action with First Five Innings Betting
Today, more than 100 years after the Black Sox Scandal, fans can jump into the gambling action. One of the more popular ways fans can bet on the game is through what is called First Five Innings Betting. Sports Betting Dime (SBD) is one of the leaders in First 5 Inning betting, and it is described as this:
First 5 innings wagers allow you to ignore anything that happens in a baseball game beyond the end of the 5th inning. Most sportsbooks allow you to place the same types of baseball bets on first 5 innings that you can on the entire game, including straight-up money line bets on which team will win, run line (a.k.a. point spread) bets on how much they'll win by, and totals bets based on the number of runs scored collectively by both teams.
Odds are likely to be less favorable when betting first 5 innings versus a full game, as there are fewer unknown factors for the sportsbook and bettors to consider when evaluating odds. This fact reflects the reality that it's generally a safer bet than wagering on an entire game, when pitching changes and the relative strength of each team's bullpen become hugely significant factors that can quickly sway the outcome of a game.
If you are interested in giving baseball betting a chance, take a look at the SBD How to Bet on Sports page, scroll down to baseball, and give First Five Innings Betting a try.
Betting is Business as Usual, and MLB is Hosting the Game
In 2013, Major League Baseball purchased an equity stake in DraftKings, the daily fantasy sports contest and sports betting operator, becoming the first U.S. professional sports organization to invest in daily fantasy sports.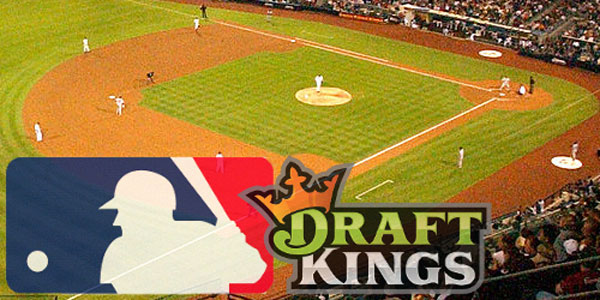 The MLB and DraftKings partnership was followed by a five-year daily fantasy deal covering the 2015 through 2019 seasons, plus an additional pact that included authorized MLB gaming rights to take advantage of the United States' legalized sports wagering landscape.
MLB sold their equity stake in DraftKings in 2019. DraftKings had revenues of $323 million that year (though the company reported a $143 million loss). DraftKings reports that 684,000 monthly unique paid users are on their platform, providing them with monthly revenue of $39 per customer.
In 2020, DraftKings extended their rights to daily fantasy baseball, and will receive increased content rights from MLB and use of league and team logos in promotional marketing, expanding upon existing use of league images and video in the company's daily fantasy games. DraftKings will also offer a series of exclusive experiences such as on-field viewing of batting practices and trips to MLB jewel events that will be deployed once the COVID-19 pandemic eases and fans are allowed back into games in 2021 and beyond.
MLB actively promotes gambling and fantasy scores on their broadcasts today.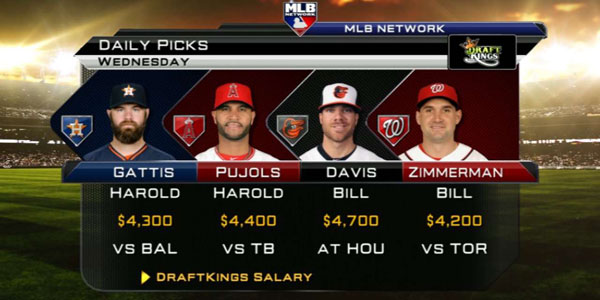 Teams are jumping into the action, too.
In July of 2020, the Detroit Tigers signed a sponsorship deal with PointsBet, a global sportsbook operator. The agreement promises to enhance fan engagement and game-day excitement by providing access to unique experiences, content, and promotions in and around Comerica Park.
Following Michigan's legalization of sports betting in 2019, this marks the first for any Major League Baseball franchise.
Meanwhile, both Shoeless Joe Jackson and Pete Rose continue to serve a lifetime ban from Major League Baseball and the National Baseball Hall of Fame. What were the odds.
Brett Rudy is a trailblazer in the world of baseball. As the founder of Baseball Is My Life and co-founder of Charity Hop Sports Marketing, he's dedicated to elevating the sport and supporting the athletes who play it. With a passion for making a difference, Brett has created successful philanthropic initiatives like Charity Wines and 100 Innings of Baseball for ALS. He's also the mastermind behind the Corked Bat Collection, Cooperstown Classic at the Baseball Hall of Fame, and Winterball for Toys for Tots. When he's not working to improve the game, Brett can be found playing outfield in the Boston Metro Baseball League, living and breathing the sport he loves.