Eight amateur men's baseball league teams returned to action, as squatters without a permit, during a pandemic, to play in a Memorial Day tournament. This is the story of illegal gaming, how and it went down, and why – according to baseball legend, Jimmy "Suicide" King. Watch the video.
Baseball Got Dealt a King, and Won't Fold
Jimmy "Suicide" King was known for his talents across multiple baseball leagues in Boston, Massachusetts. In 2004, after winning a title with the Hyde Park Braves in the Boston Men's Baseball League, he took his talents to California, and then to Las Vegas shortly thereafter, where he lives now. At 65 years young, he still plays and coaches baseball regularly.
Jimmy knows all about the dangers of coronavirus. He lost one of his closest childhood friends due to the the disease back in March 2020. Today, he and his family cover up to protect themselves and others from further spread of COVID-19.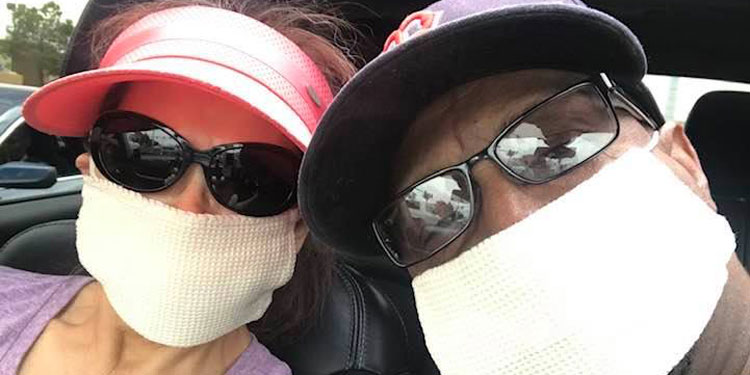 Without a Permit, Is Vegas Baseball Playing Their Hand Straight?
In the midst of the pandemic, the Las Vegas MSBL, NABA and Mexican Leagues have been squatters on many of their local fields. They don't have permits because the city hasn't given the go-ahead to open up the parks due to fear of further infection. After all, people should be staying safe at home, right?
Still, one of Jimmy's teammates created a baseball tournament and found enough players to fill the rosters of 8 teams. Jimmy's team has gotten together the last two weeks with scrimmages to prepare for this past weekend's Memorial Day tourney.
During these games, Jimmy believes that all players have been clean, without any sickness. Because of this widespread agreement by the participants, during the games themselves, players generally do not wear masks, and there are no special rules to modify game play for safety. They are just playing and hoping for the best. Friends and family even come to watch the games, even if it's not a full house.
Jimmy explained that the players are six feet apart for the most part anyhow, so no special rules are required. However, they will be following the lead of MLB if and when special rules are put in place. For this tourney, they even hired an umpire like a regular season game. Even though they aren't "officially" playing there, police marshals kicked them off a field once over the weekend. But the ballplayers just squatted on another field and got the game in.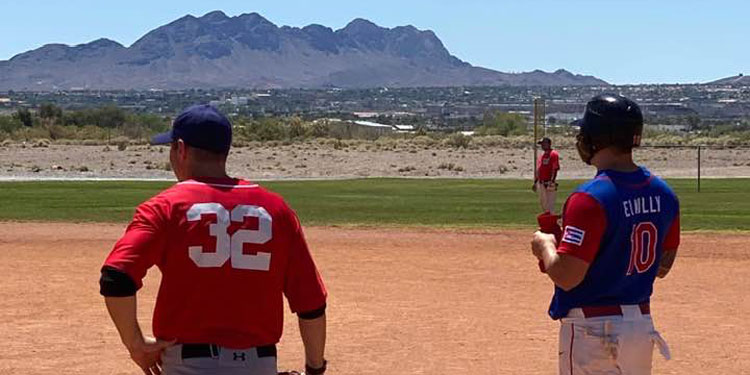 The bottom line, Jimmy claims, is that his guys have the love of the game in their hearts. They wanted to get back to baseball. And so they did.
Watch the full video for Jimmy "Suicide" King's story.
Brett Rudy lives in Boston, Massachusetts where he created Baseball Is My Life, and is co-founder of Charity Hop Sports Marketing, helping athletes raise money for their philanthropic initiatives. Brett helped launch Charity Wines with more than 30 professional athletes, selling more than one million bottles of wine. Brett is also the creator of the Corked Bat Collection, 100 Innings of Baseball for ALS, the Cooperstown Classic at the Baseball Hall of Fame, and Winterball for Toys for Tots. In his spare time, Brett plays outfield in the Boston Men's Baseball League.