Longball Cellars: Atlanta Braves 2008
The Atlanta Braves Charity wines feature Chipper Jones, Brian McCann and Tom Glavine.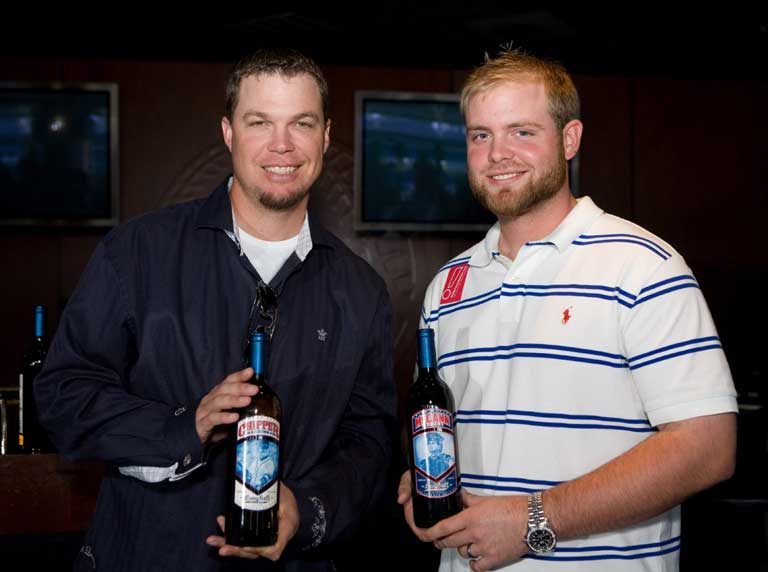 The Braves wines came to fruition differently than any other market. Brett Rudy from Charity Hop, the marketing firm behind Charity Wines, was playing on an amateur baseball team in Boston. Before a game, one of his teammates, Joe Creedon, mentioned his daughter Lauren had designed a Chipper Jones charcoal at school for a teacher. Upon review, Brett half-jokingly told Joe the image would look great on a wine bottle.
The next day, Brett called Chipper's agent, BB Abbott, who shared the art with Chipper. Chipper loved it, and Chipper Chardonnay became the first wine in the Atlanta market. Proceeds support The Miracle League to help build ball fields for handicapped children.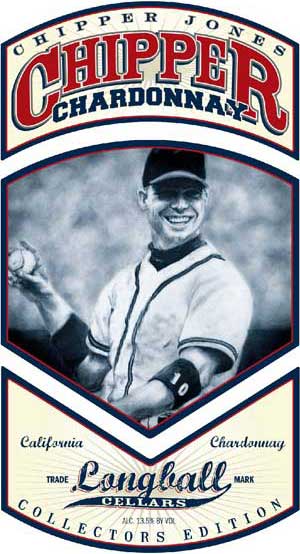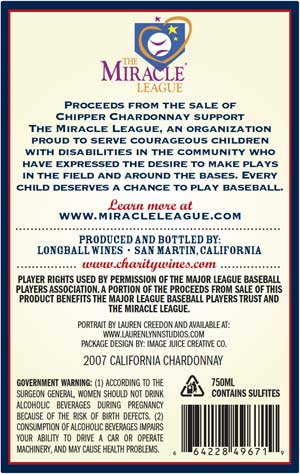 Chipper Jones' agent, BB Abbott, also represents Brian McCann and suggested that artist Lauren Creedon develop art for him. After three rounds of sketches, these charcoals became McCann Merlot. Brian's proceeds support The Rally Foundation for Childhood Cancer.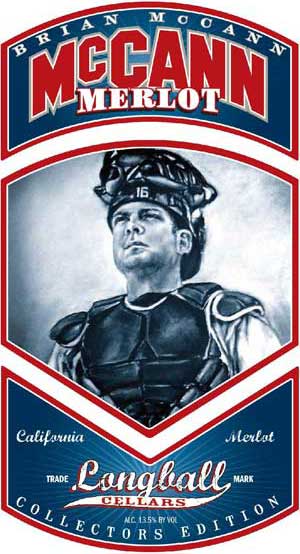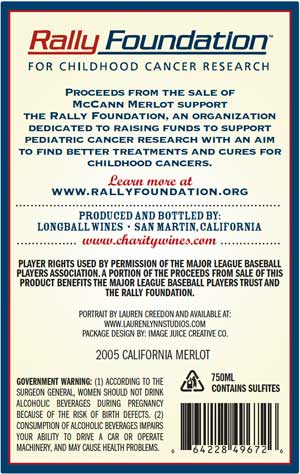 About the time the Brian McCann label was completed, Tom Glavine returned to the Braves as a free agent after a year stretch with the Mets. Tom was signed supporting CURE Childhood Cancer and Cabernet Glavingnon closed out the 3-bottle set.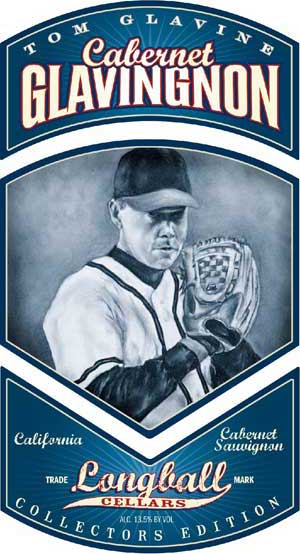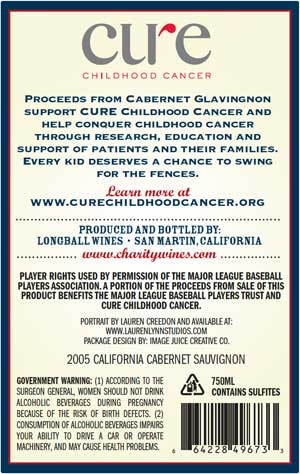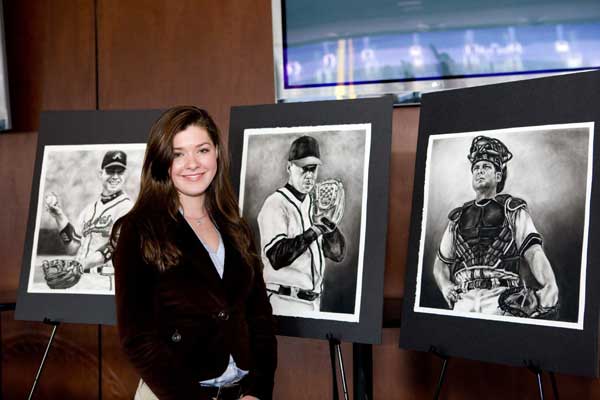 The Atlanta Braves launch party was held May 19, 2008 at the 755 Club at Turner Field.