Longball Cellars: Boston Red Sox 2008
The Boston Red Sox became the first team to undergo a sophomore Charity Wines launch with Jason Varitek, Kevin Youkilis and David Ortiz.
Kevin Youkilis chose his wine name first. Toward the end of 2007, all athletes were asked to pick their favorite varietal. In under an hour, Youk's agent Joe Bick responded: "I think we've got it! How about SauvignYoouuk Blanc!"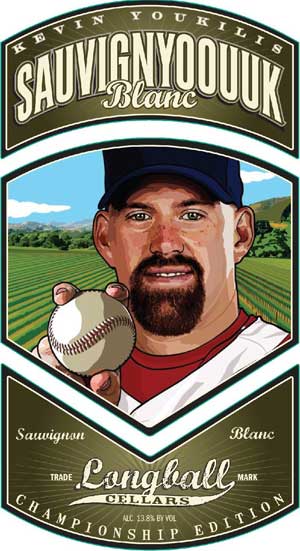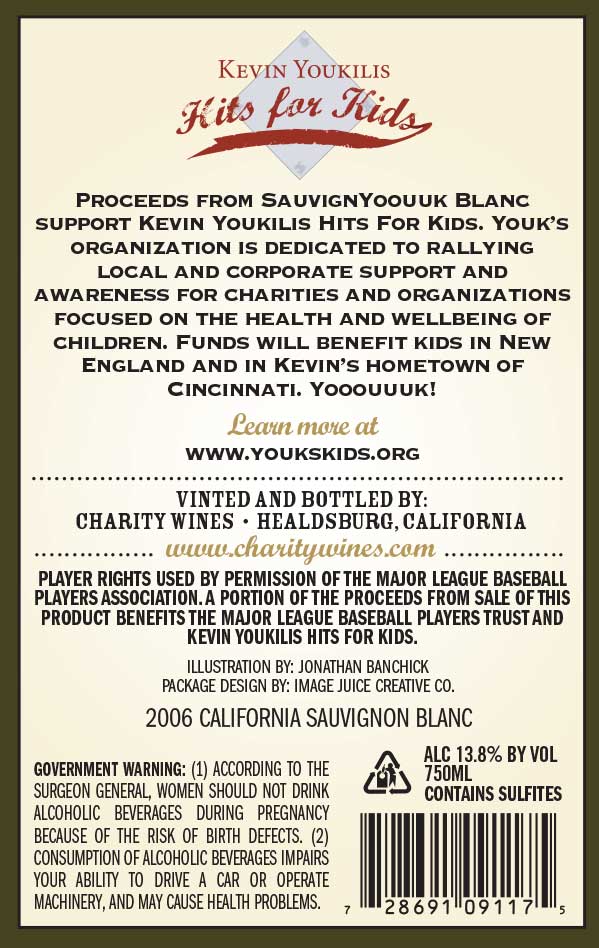 Jason Varitek and his "Captain's Cabernet" was titled as an honor for his BoSox Captain role. Proceeds support Pitching In For Kids, as Tim Wakefield's CaberKnuckle did the year before.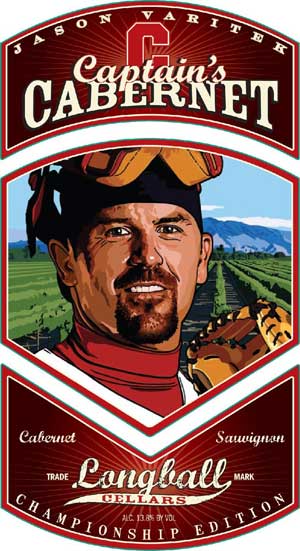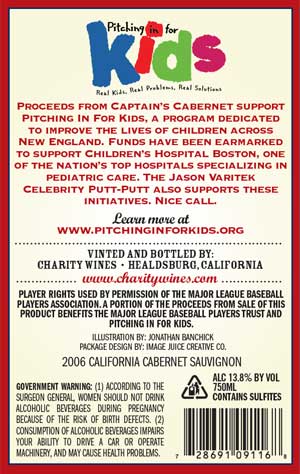 David Ortiz wanted something different. Papi Noir had been the first choice, but the varietal was too expensive and would not allow all three labels to be priced similarly. So Ortiz set his mind on a Cabernet/Merlot mix. A Bordeaux was scratched because legally, the wine had to be produced in France. A Meritage was the next choice, until Charity Wines learned they would be required to license the trademark from The Meritage Association. So "Vintage Papi" it became, tagged simply as "Papi's Blend." It was for this initiative that the David Ortiz Children's Fund was created.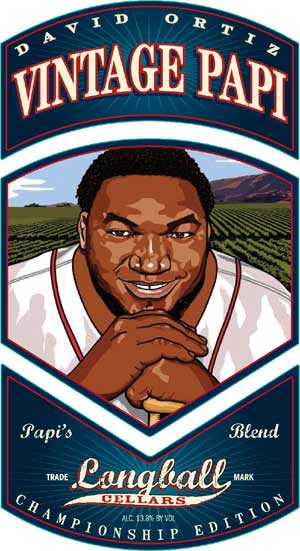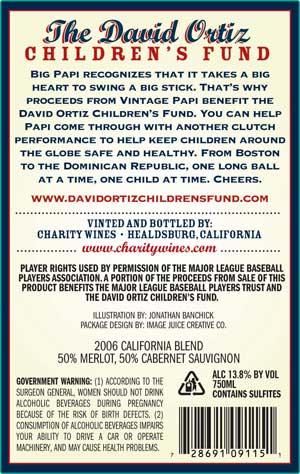 On May 15, 2008 at the EMC Club at Fenway Park, the wines were launched with Boston Red Sox field reporter Hazel Mae of NESN as emcee.