Longball Cellars: Cincinnati Reds 2008
The Cincinnati Reds rolled out with wine labels for active star at the time, Ken Griffey, Jr., Hall of Famer Barry Larkin, and rookie phenom Homer Bailey. Together, this threesome made up the past, present and future of the Cincinnati Reds.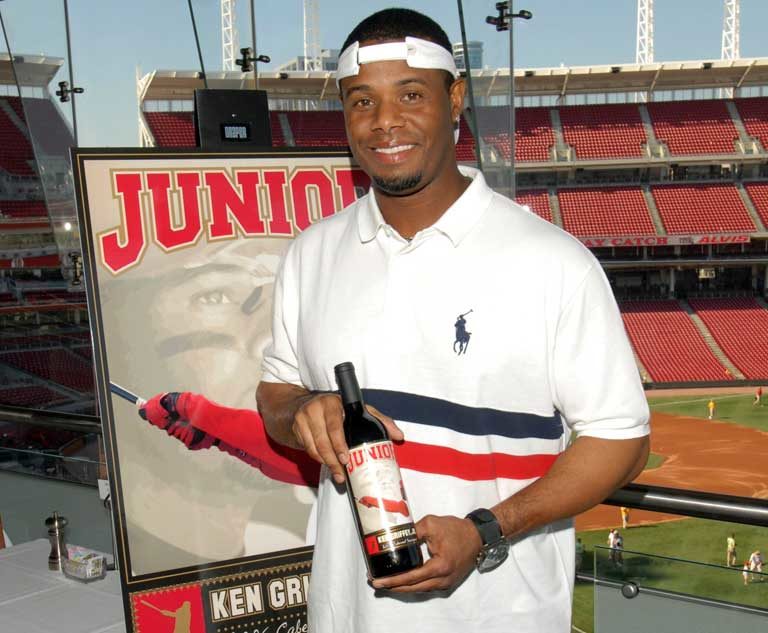 Ken Griffey, Jr. planned to release a 600 Home Run Club wine to celebrate his milestone, each bottle signed and numbered to 600. Three bottle concepts are shown, but only the middle concept was selected for production.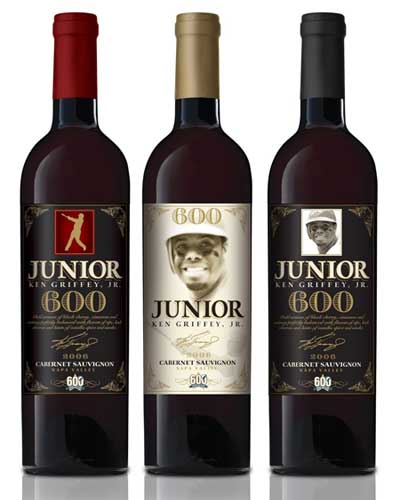 As part of the Cincinnati Reds set, Junior rolled out with "Junior Cabernet" (red label). Junior also hoped to roll out a Seattle vintage (blue label) for his fan-base where he began his prominent career, but a Mariners wine set was never released. Junior's wine sales supported The Ken Griffey, Jr. Family Foundation, supporting causes such as the Boys and Girls Clubs of America and children's hospitals across the United States.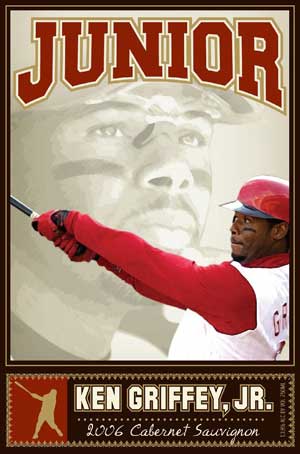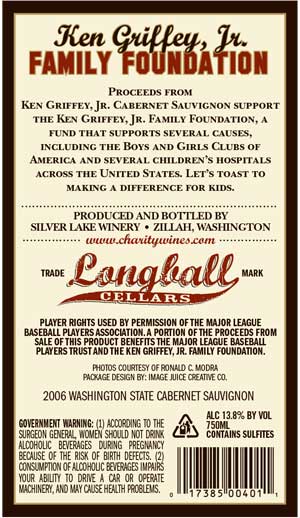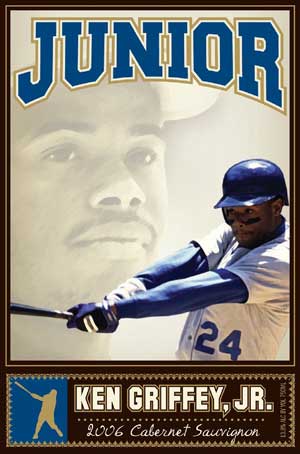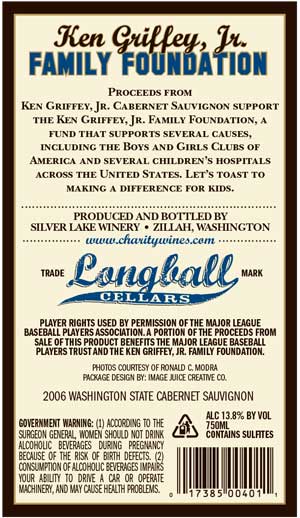 Barry Larkin played his entire career in Cincy and will be inducted into the Reds Hall of Fame in 2008. "B-Lark Merlot" supports the Champions Sports Foundation, a charity set up for youth in need at the complex he built in Orlando, Florida.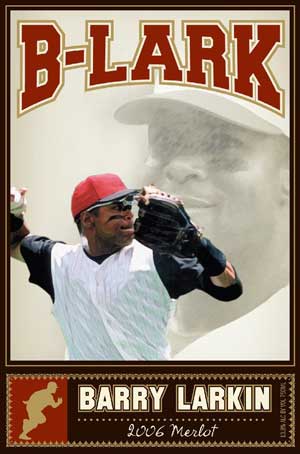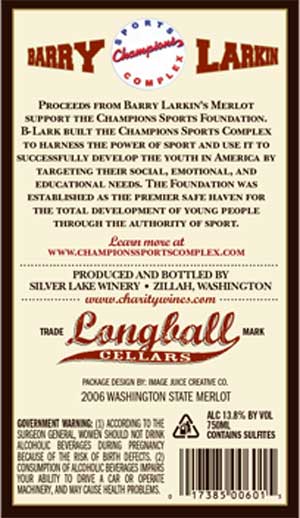 Homer Bailey, a Reds top prospect named by Baseball America, released "Homer Chardonnay" in support of Outdoors Without Limits to help disabled people to enjoy the great outdoors.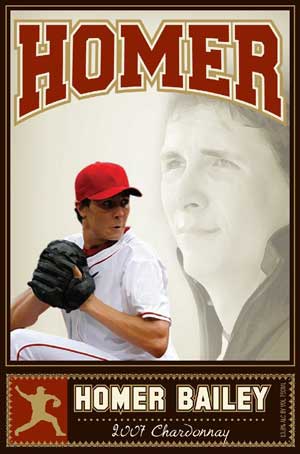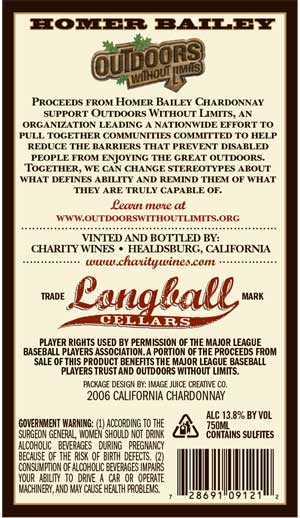 Ken Griffey, Jr. held a launch party at Great American Ball Park on Father's Day, 2008.