Longball Cellars: New York Mets 2008
From Queens, Johan Santana and Jose Reyes signed on from the Mets to complete the
Subway Series with Yankees players who also released wines that year.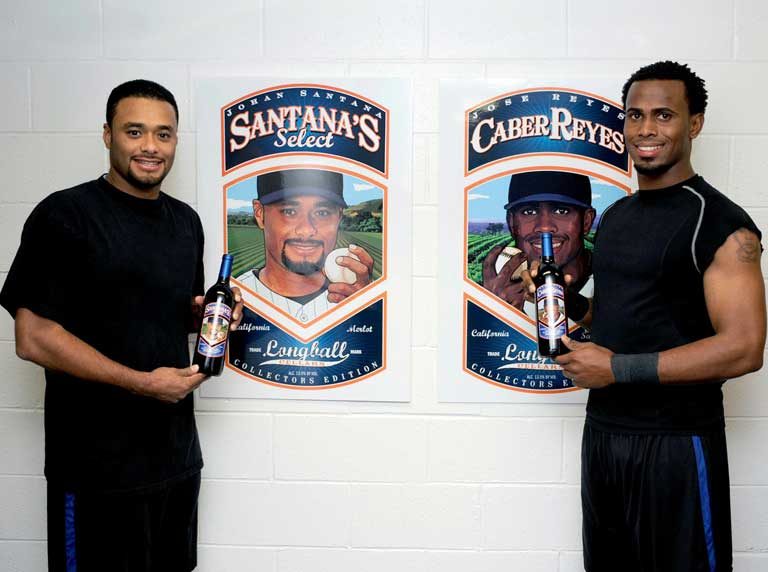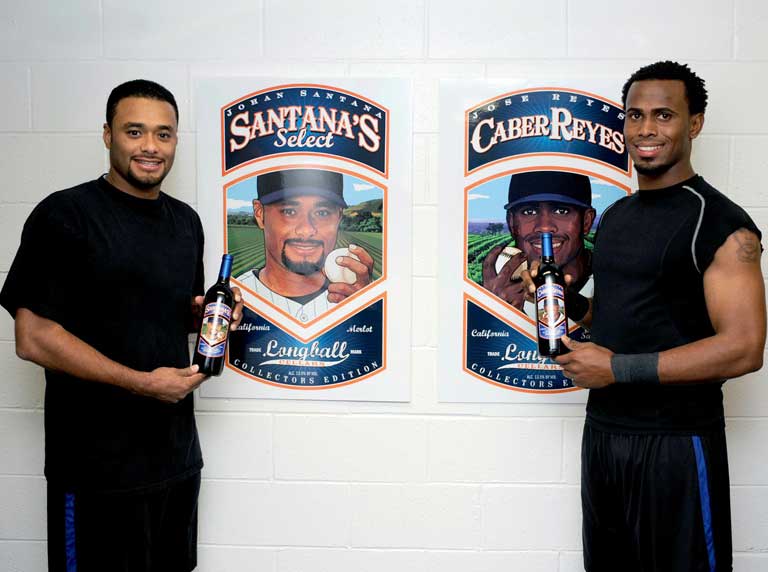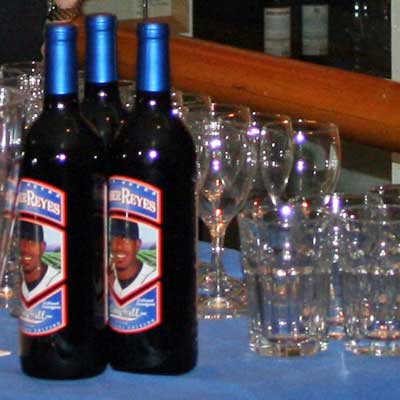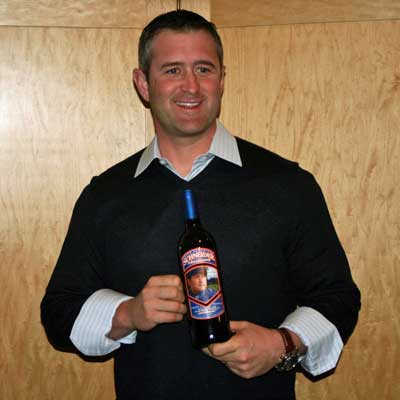 Johan Santana had recently signed with the Mets as a free agent and opted to donate wine proceeds from "Santana's Select" to The Johan Santana Foundation which focuses on education and healthcare initiatives domestically and abroad.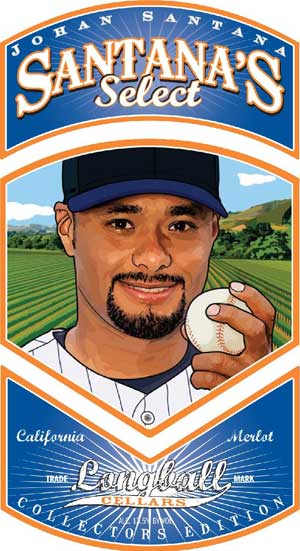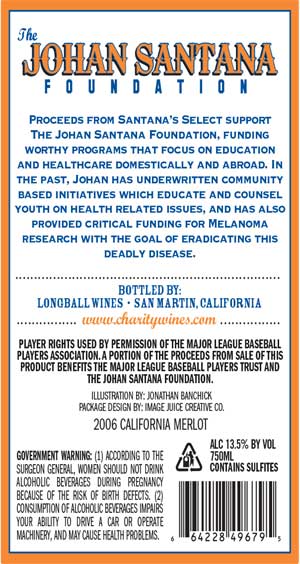 Jose Reyes opted to support the Major League Baseball Players Trust with "CaberReyes" sales, a charitable foundation through which Jose and all Major Leaguers promote volunteerism, train high school students as community volunteers, and contribute to causes affecting the needy around the world. The MLB Players Trust receives a small contribution from all Longball Cellars sales, not just Jose's. Yet, Jose opted to provide this cause his entire contribution.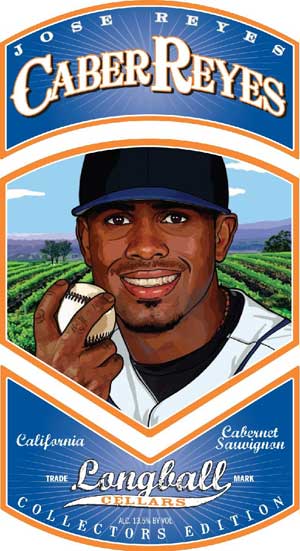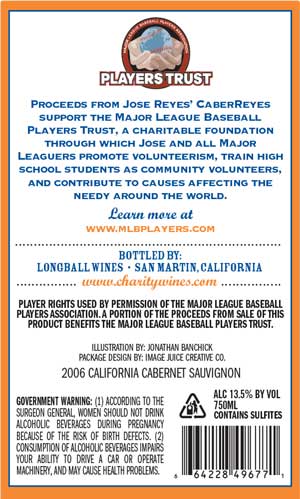 About 230 miles south, Brian Schneider was ready to rollout with "Schneider Schardonnay" with the Washington Nationals when he was traded to the Mets for Lastings Milledge. Thus, Charity Wines had an unbalanced number of Mets to Yankees, the Mets leading, 3-2. Schneider established Catching For Kids to allocate funds to the Little League Challenger Division for children with disabilities.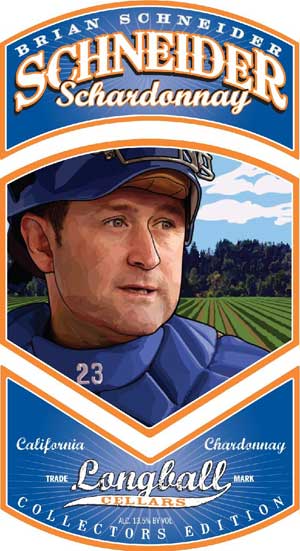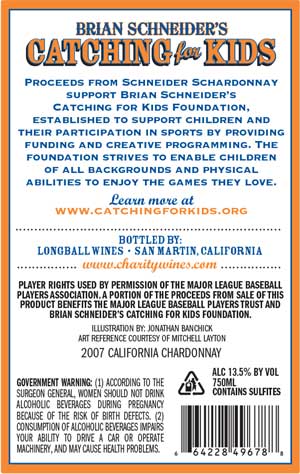 The Yankees and Mets shared a launch party at Mickey Mantle's Restaurant in NYC on May 16, 2008. WFAN Sports Radio broadcasted live from this event where more than 300 members of the media and wine communities were in attendance.