Longball Cellars: New York Yankees 2008
New York is the only Charity Wines baseball market with two teams. Licensing by the MLB Players Association only allows for three players per market total. Therefore, an extension to four players was granted so Mets wines and Yankees wines could each be represented by two players in New York. From the Bronx, Jorge Posada and Bobby Abreu signed on.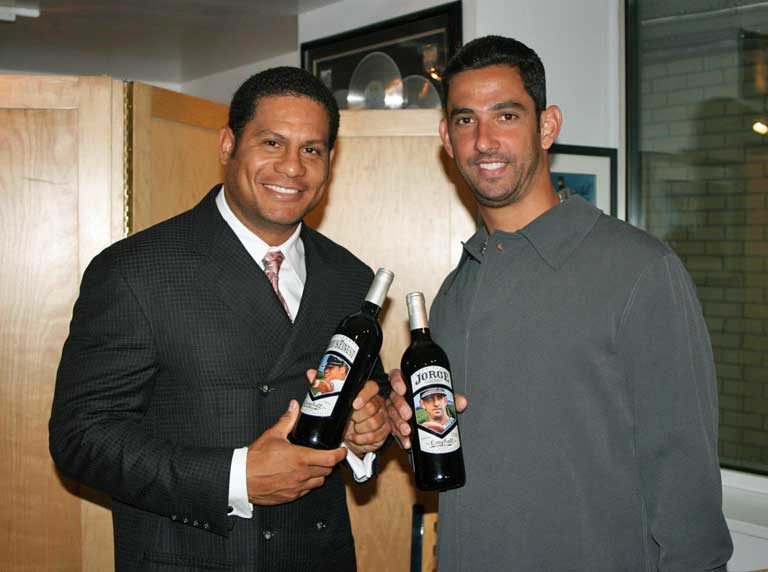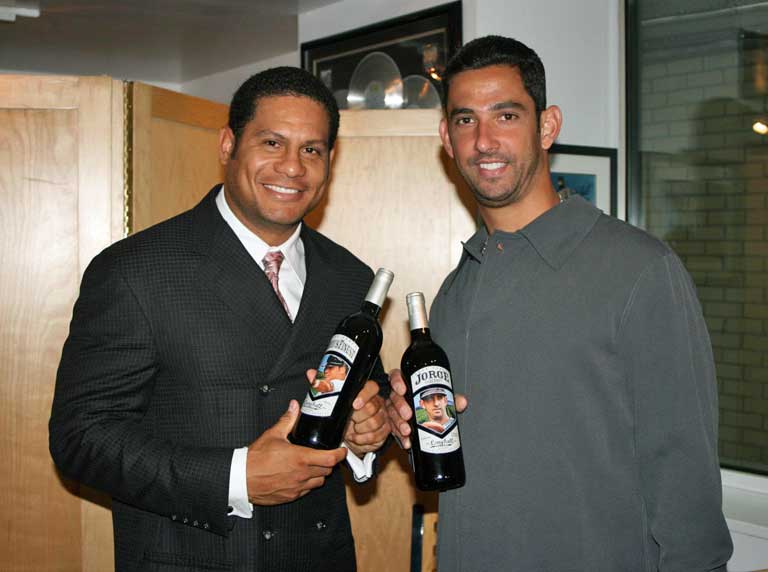 Bobby Abreu wine was named "Abreu's Finest" as a nod to the New York Police Department, referred to as New York's Finest. His charity of choice: the Police Athletic League of NYC. PAL is the city's largest, nonprofit, independent youth organization and serves 51,000 boys and girls each year with recreational, educational, cultural and social programs.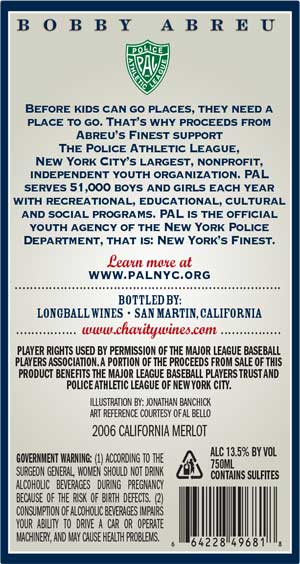 Jorge Posada released "Jorge Cabernet" to support The Jorge Posada Foundation, established by Jorge and his wife, Laura. Their son, Jorge Jr., was diagnosed with Craniosynostosis when he was ten days old and had to undergo five major surgeries to correct the condition. The foundation provides emotional and financial support to families with children having the same condition.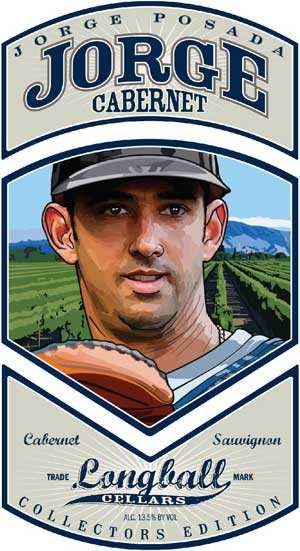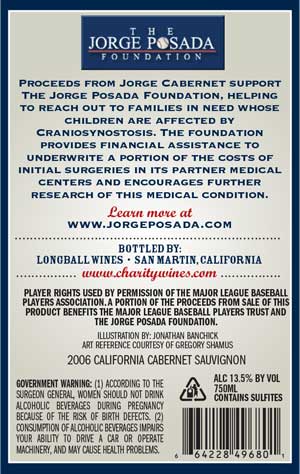 The Yankees and Mets shared a launch party at Mickey Mantle's Restaurant in NYC on May 16, 2008. WFAN Sports Radio broadcasted live from this event where more than 300 members of the media and wine communities were in attendance.