Longball Cellars: 2009 Chicago White Sox & Chicago Cubs
Chicago's South Side and North Side came together to support some worthy causes as the Charity Wines initiative continued for a third year with Mark Buehrle from the White Sox and Derrek Lee from the Cubs.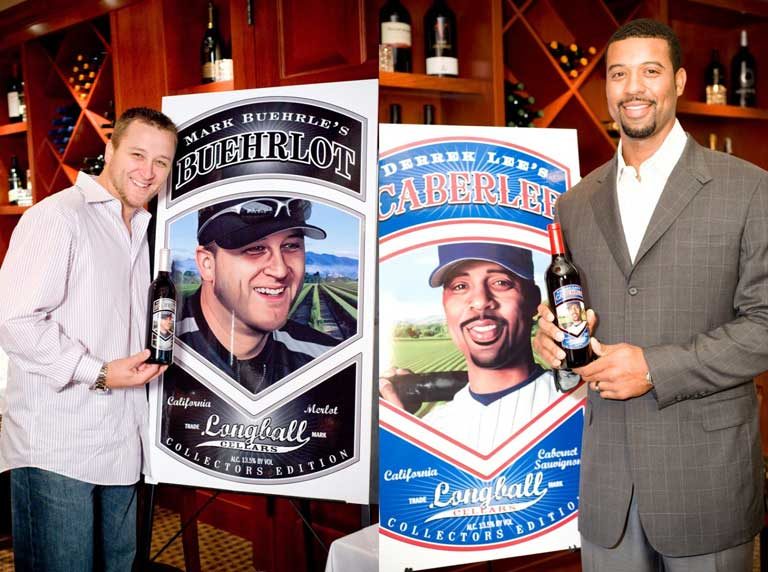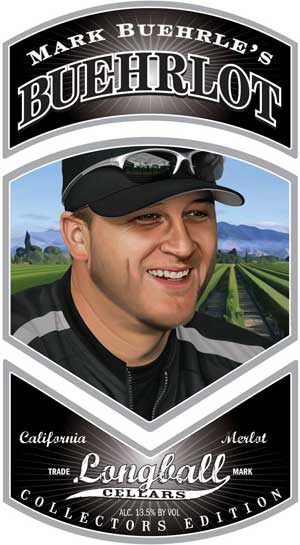 From the Chicago White Sox, Derrek Lee released "CaberLee" to support the 1st Touch Foundation which benefits LCA, a genetic disorder that causes blindness. Initially, the wine was named "CuberLee" but there was concern the Cubs would have licensing concerns with the clever word play, so a word play on Cabernet was used instead.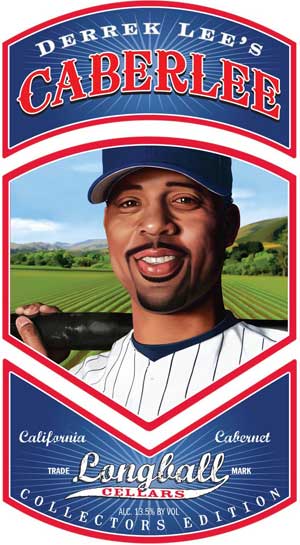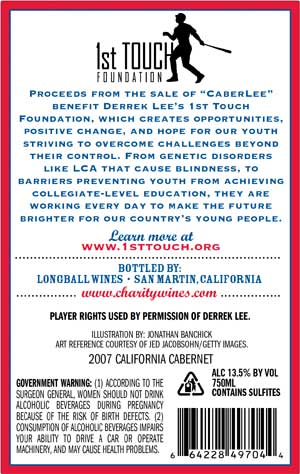 Buehrlot and CaberLee launched June 16, 2009 at Fleming's Steakhouse in Chicago. Derrek Lee and Mark Buehrle were in attendance. Following the event, both athletes headed to Wrigley Field for the first White Sox versus Cubs interleague matchup of the season.