Longball Cellars: Boston Red Sox 2010
Charity Wines returned to Boston in 2010 with the third market release and fourth year of baseball wines overall with Jacoby Ellsbury and Josh Beckett wines.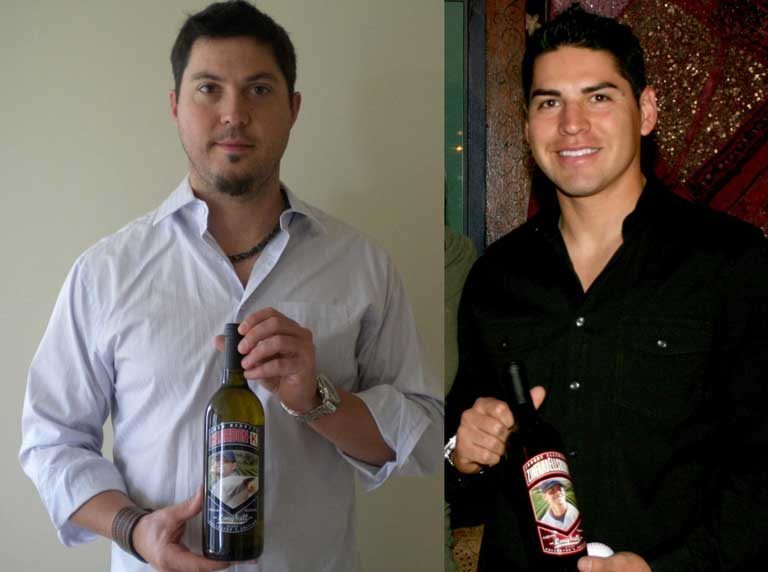 The wine named for Red Sox ace, Josh Beckett was initially named "Chardon-KKKKKK" to showcase his high strikeout totals. Ultimately, the brand named was reduced to a single "K" for the sake of simplicity in pronouncing the name. "Chardon-K" was born with proceeds benefiting The Josh Beckett Foundation and Children's Hospital Boston.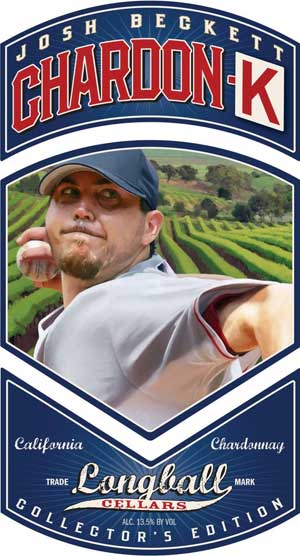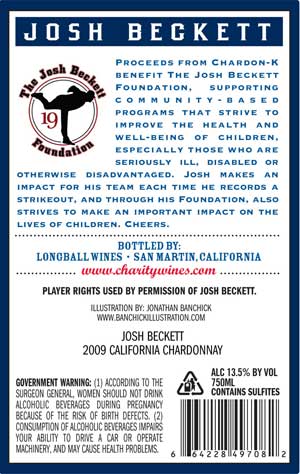 Jacoby Ellsbury had previously been slated for a charity wine in 2008. However, due to his Navajo decent and the high rate of Navajo alcoholism in the U.S., Jacoby opted to pass initially. However, by 2010, Jacoby recognized that endorsing a wine while supporting the Navajo Relief Fund would be an ideal way to send a message. Proceeds from "ZinfandEllsbury" also supported Project Bread (the Walk for Hunger) and the Ellsbury-Read Character Strength Project in his hometown of Madras, Oregon through the Navajo Relief Fund.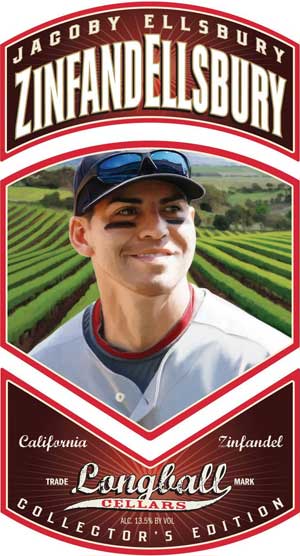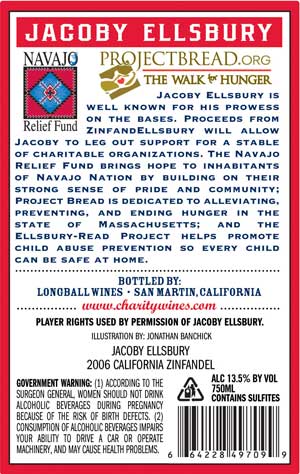 On May 11, 2010 in the Foundation Room at the House of Blues, the wines were launched with Heidi Watney of NESN as emcee. Following the launch, a Check Presentation was held on the field at Fenway Park before the Red Sox' game with Josh Beckett's father (far left) and Jacoby Ellsbury (far right).