Longball Cellars: Boston Red Sox 2011
Charity Wines returned in 2011 for their fifth year, and fourth in Boston, with their 9th and 10th Boston Red Sox players – aces Jon Lester and Clay Buchholz.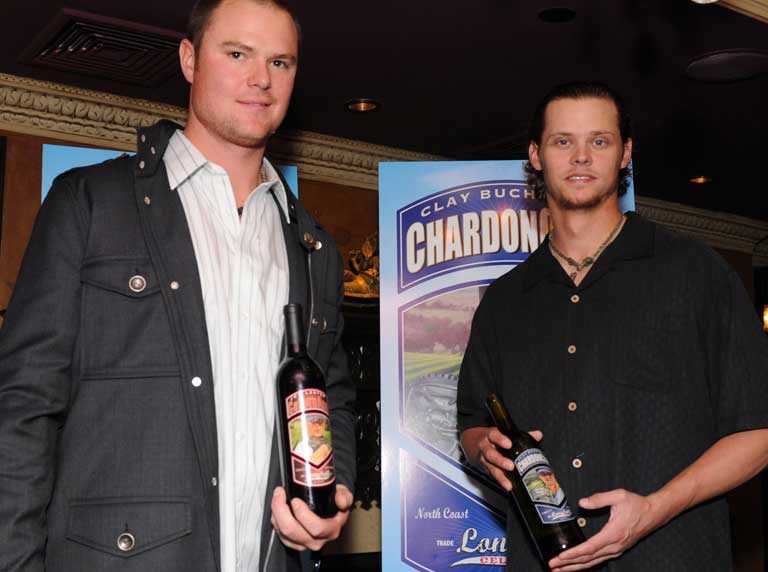 Proceeds from the Jon Lester release of "CabernAce" benefit Fred Hutchinson Cancer Research Center in Seattle where he was treated in 2006 for lymphoma. Proceeds from Clay Buchholz' "ChardonClay" support the Jimmy Fund, an official charity of the Boston Red Sox, of which Clay is a spokesperson, in the fight against cancer at Boston's Dana-Farber Cancer Institute.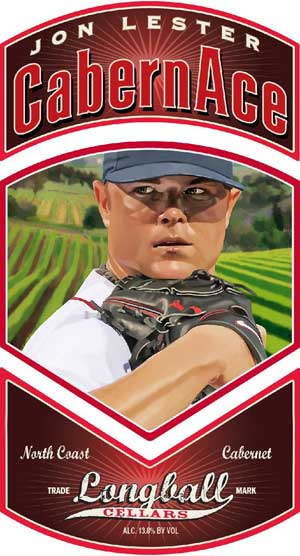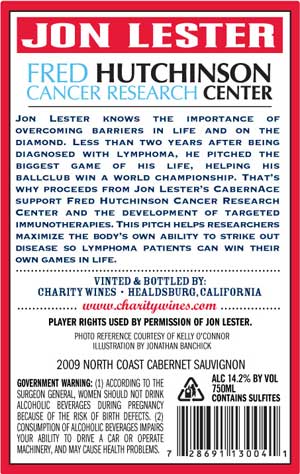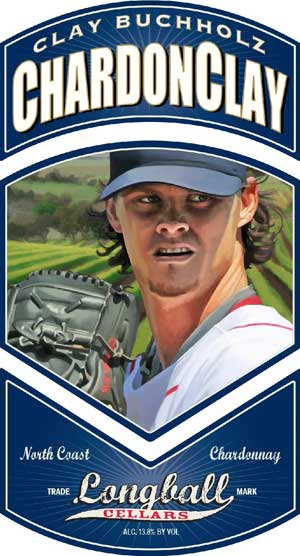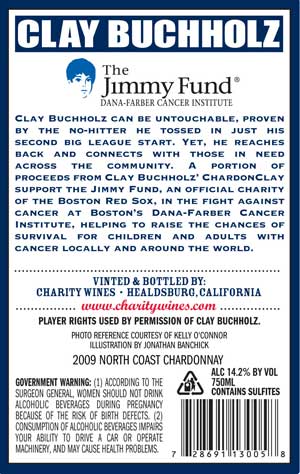 On May 5, 2011, a check presentation was held on the field at Fenway Park before the Red Sox game. After the game, the wines were launched in the Foundation Room at the House of Blues with NESN Red Sox reporter Heidi Watney as emcee.