The 500 Home Run Club Wine Cellars
The 500 Home Run Club, one of professional sport's most elite clubs with baseball's most inspiring sluggers in history as its members, was the hardest hitting Charity Wines partner and launched in 2008, releasing wines with Mike Schmidt, Ernie Banks, Eddie Murray and Brooks Robinson.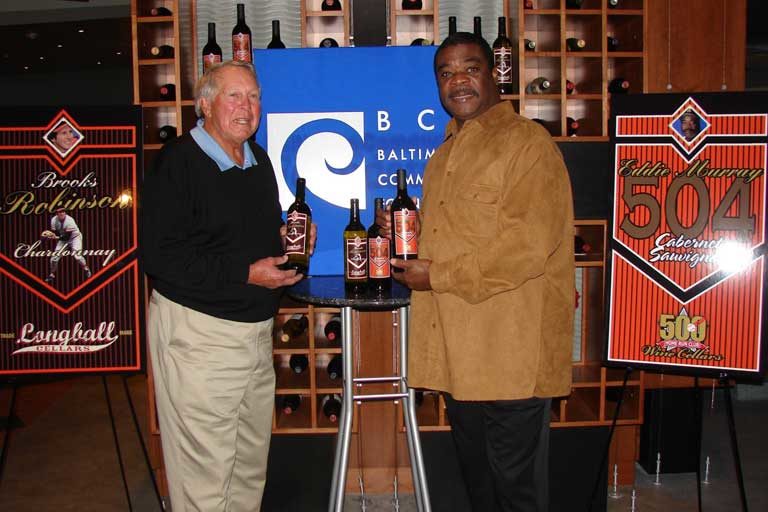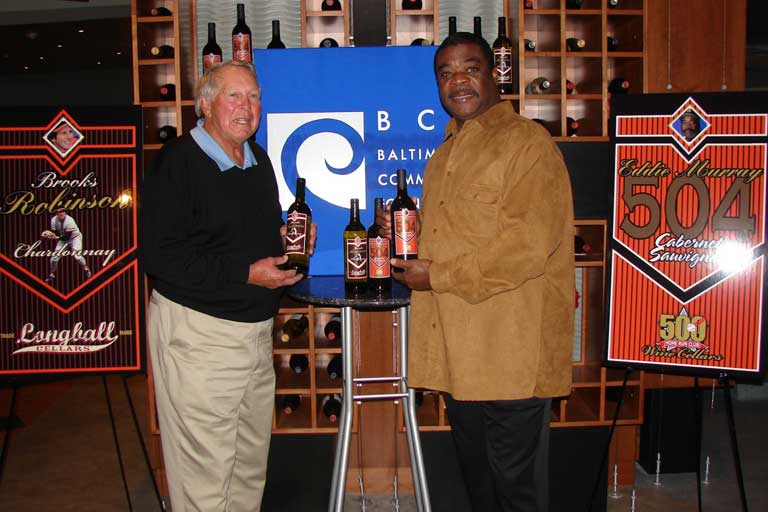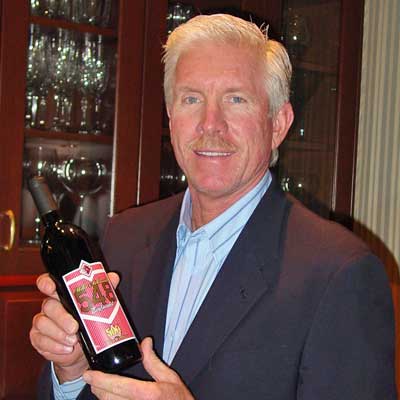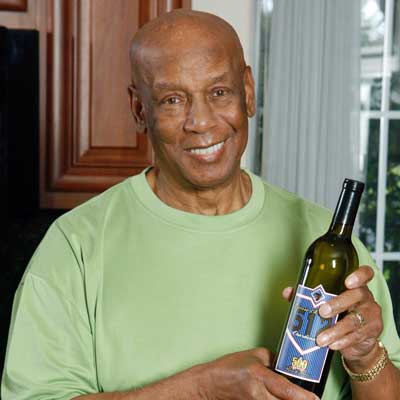 Liz Banks, president of the 500 Home Run Club and also wife to Mr. Cub himself, Ernie Banks, helped broker the deal. With 512 career home runs for the Chicago Cubs, Banks 512 Chardonnay was the first wine under the 500 Home Run Club Wine Cellars label. Proceeds support the Live Above & Beyond Foundation.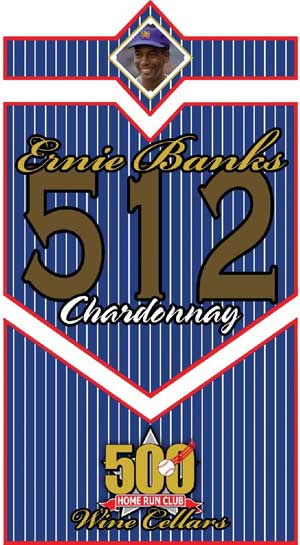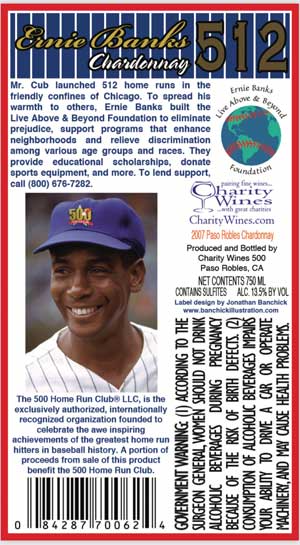 On deck, with 548 career home runs for the Philadelphia Phillies is Mike Schmidt and his Schmidt 548 Zinfandel. Schmidt originally requested a Merlot until a blind taste-test determined that he favored Zinfandel. These wines support the Cystic Fibrosis Foundation.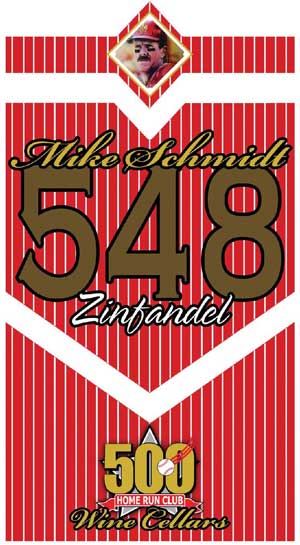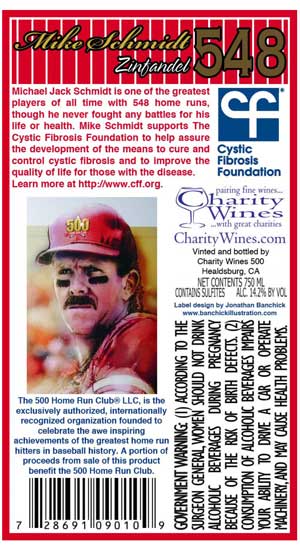 Batting third for the Baltimore Orioles, is Eddie Murray and his Murray 504 Cabernet. Eddie partnered with Orioles legend Brooks Robinson and his Brooks Robinson Chardonnay. Both opted to donate wine proceeds to the Baltimore Community Foundation in trusts in their names.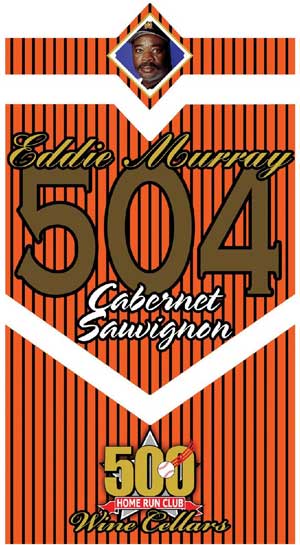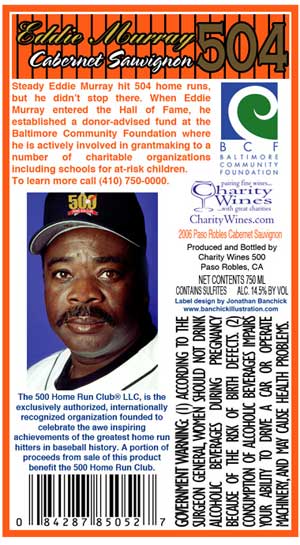 Brooks Robinson, not a member of the 500 Home Run Club, but quite interested in partnering with Eddie Murray in supporting Baltimore causes, released a Longball Cellars vintage branded Brooks Robinson Chardonnay.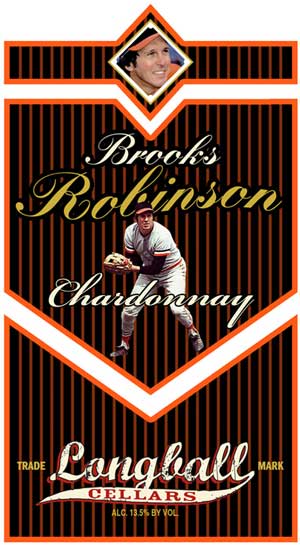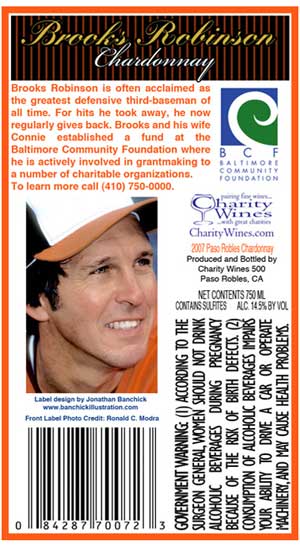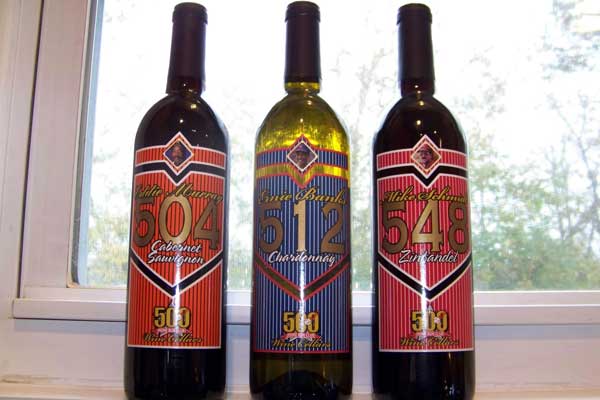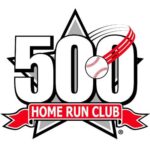 On March 3, 2008, Jeff Idelson, President of the National Baseball Hall of Fame requested bottles of each varietal for the collection of the Museum in Cooperstown, New York.