Dan Duffy is the sports artist from Art of Words, creating unique illustrations crafted by meticulously handwriting relevant words that become the artwork. His team illustrations include the handwritten name of every player who has ever played on that team, while the player illustrations include every game from the season being featured.
Hailing from Philadelphia, Dan has been featured at the MLB All-Star Game, and has worked with TED Talks, Footlocker, University of Maryland, NBC Sports, and the Philadelphia Flyers.
See more at Art of Words.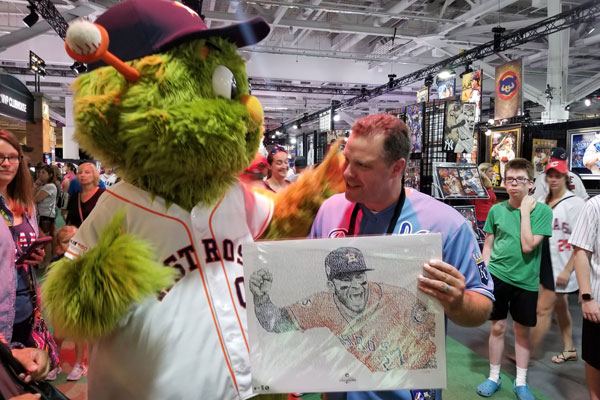 Daniel Duffy Illustrates the Art of Words
This open edition fine print by artist Daniel Duffy features Mookie Betts, the legendary right fielder for the Red Sox. Duffy formulated the image of Betts by hand writing every game of the 2018 season, including the date, opponent, W/L, and score.