The Kid from Cleveland is a film about a troubled northeast Ohio teen baseball fan who is adopted by members of the 1948 World Champion Cleveland Indians, including Bob Feller, Lou Boudreau, Tris Speaker, Hank Greenberg, Satchel Paige, and Bill Veeck.
Sports announcer Mike Jackson takes Johnny Barrows, a juvenile delinquent abandoned by his stepfather, under his wing and introduces him to the Cleveland Indians, who do their best to straighten the kid out, pulling together to win the World Series
The Kid from Cleveland (1949) Action, Drama, Sport | 89min | 5 September 1949 (USA)

5.3
Director:
Herbert Kline
Writer: John Bright, Herbert Kline
Stars: George Brent, Lynn Bari, Russ Tamblyn
Summary:
Teen baseball fan Johnny Barrows sneaks into the baseball stadium of the Cleveland Indians, then playing in the 1948 World Series; claiming to be an orphan, he befriends team members & broadcaster Mike Jackson. But it develops that Johnny has a troubled home life with his mother and stepfather, and is involved in juvenile crime. His 'better side' shows only when he runs away to visit the team again. Can Mike and the Indians (playing themselves) wrest Johnny away from bad influences?
Photos
See all photos >>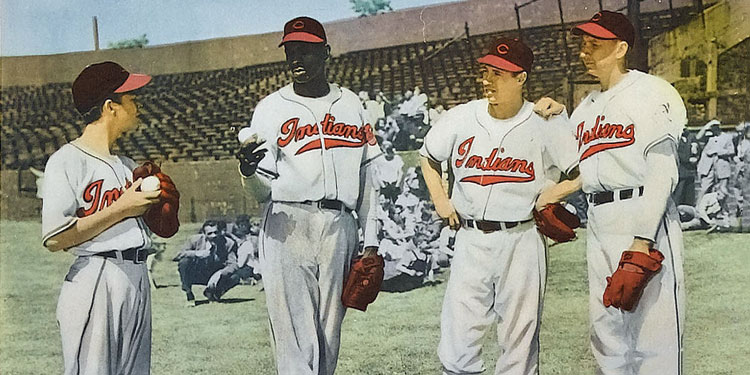 See complete list of baseball movies:
See next baseball movies: