1982 Jackie Robinson
This stamp is part of the Black Heritage Stamp Series. Initiated in 1978, the USPS continues to issue a stamp featuring a notable Black American every February in conjunction with Black History Month and at other times during the year.
Jackie Robinson (1919-1972) broke the Major League Baseball color barrier in 1947. This very public step in integration contributed to the increasing awareness of the Civil Rights battles that challenged American norms during the 20th century. After serving in the Army during World War II and playing baseball in the Negro leagues, Robinson signed with the Brooklyn Dodgers organization to initiate integration in this high profile professional sport. He endured racial insults, slurs, and threatened boycotts during those first years but he played spectacularly. He earned Rookie of the Year in 1947 and was selected to six National League All-Star teams during his career. He was elected into the Baseball Hall of Fame in 1962-the first African American to be so honored.
Originally painted by Howard Koslow, a total of 164,235,000 stamps were issued at a value of 20¢ each for a total value of $32,847,000. (Stamp ID# Scott 2016).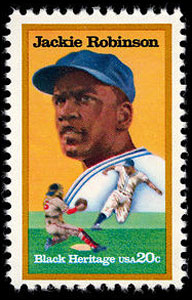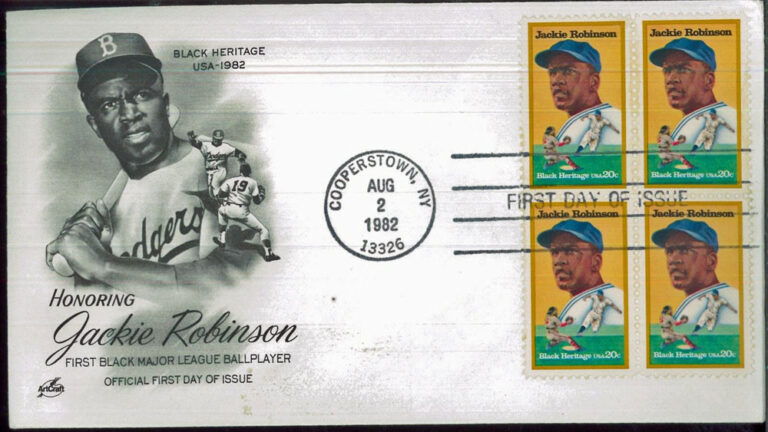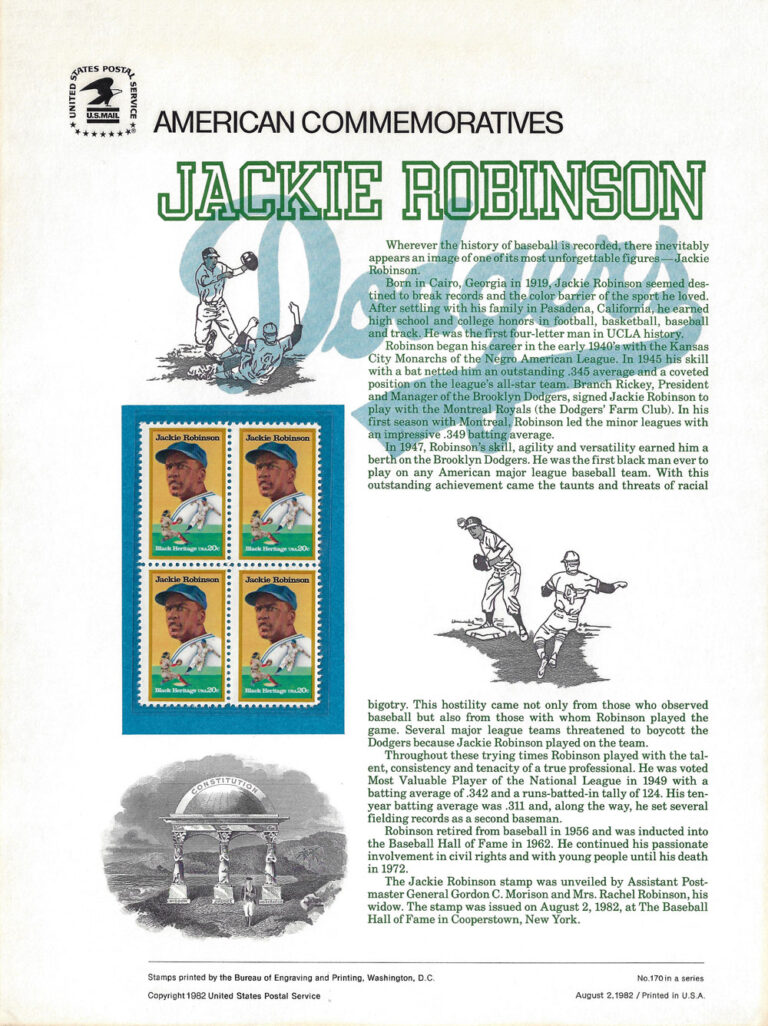 ---
Stamp Stats
Value: 20¢
Issue Date: August 2, 1982
City: Cooperstown, NY
Quantity: 164,235,000
Printed By: Bureau of Engraving and Printing
Printing Method: Photogravure
Perforations: 10.5 x 11
Color: Multicolored