1983 Babe Ruth
A 20-cent commemorative stamp honoring baseball great Babe Ruth was issued July 6, 1983, in Chicago, Illinois, in conjunction with the 50th anniversary year of the All-Star Game in which Ruth hit the first home run, scoring two runs and winning the game. It was the third stamp in the American Sports Series which begun in 1981 with stamps honoring golfer Bobby Jones and all-around athlete Babe Didrikson Zaharias before Ruth.
The dedication ceremony for the stamp was held on July 5, during the Old Timers Game at Comiskey Park, site of the first All-Star Game in 1933.
The Babe Ruth Stamp design, by Richard Gangel of Weston, Connecticut, was based on a classic photograph of Ruth with feet spread apart and bat pointed almost straight up. He is looking toward the fences following a home run swing. Esther Porter modeled the stamp.
A total of 184,950,000 stamps were issued at a value of 20¢ each for a total value of $36,990,000. (Stamp ID# Scott 2046).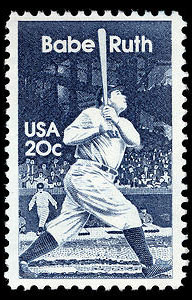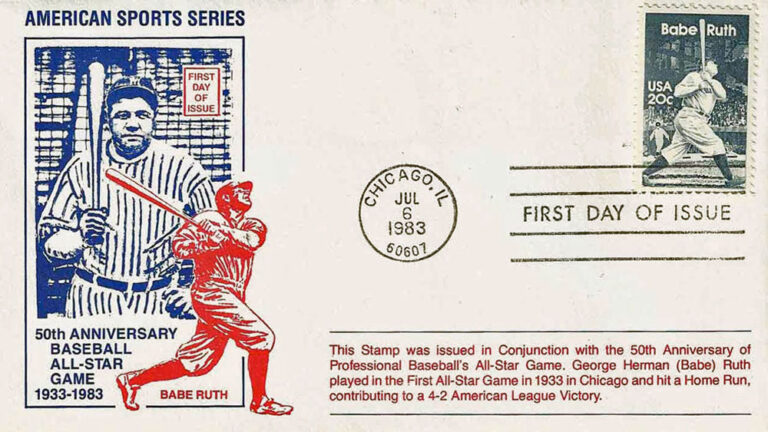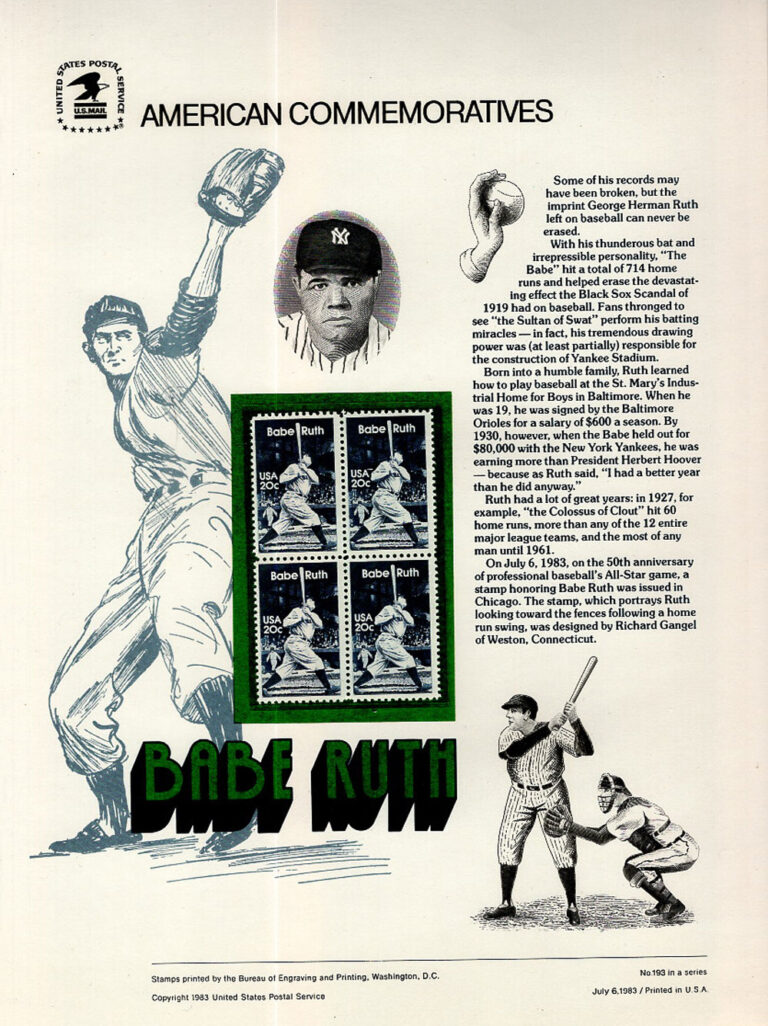 ---
Stamp Stats
Value: 20¢
Issue Date: July 6, 1983
City: Chicago, IL
Quantity: 184,950,000
Printed By: Bureau of Engraving and Printing
Printing Method: Engraved
Perforations: 10.5 x 11
Color: Blue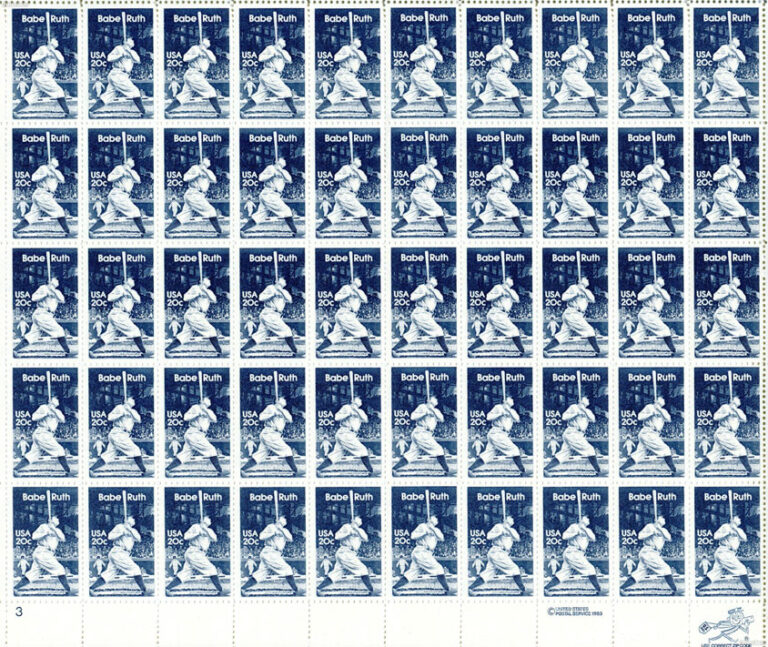 On the same day the United States released the official Babe Ruth stamp, the Save the Manatee Club in Maitland, Florida released a "local post" stamp of Babe Ruth with a manatee.
Each stamp reads "The Manatee Local Post Salutes Babe Ruth. Legends never die. Manatees do."
It is a 10 cent stamp, and they also released it as a First Day Cover alongside the official issue.