1989 Lou Gehrig
Baseball's "Iron Horse," Lou Gehrig (1903-41) joined the American Sports Series on June 10, 1989. His stamp was issued at the National Baseball Hall of Fame in Cooperstown, New York as part of the museum's 50th anniversary celebrations.
Gehrig played an amazing 2,130 consecutive games for the New York Yankees, a record five years longer than that of his nearest rival. When he was finally forced from the line-up, it was due to illness rather than his age.
A total of 262,755,000 stamps were issued at 25¢ for a total value of $65,688,750. (Stamp ID# Scott 2417).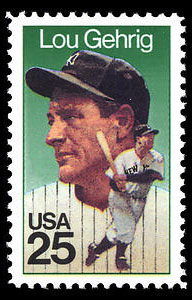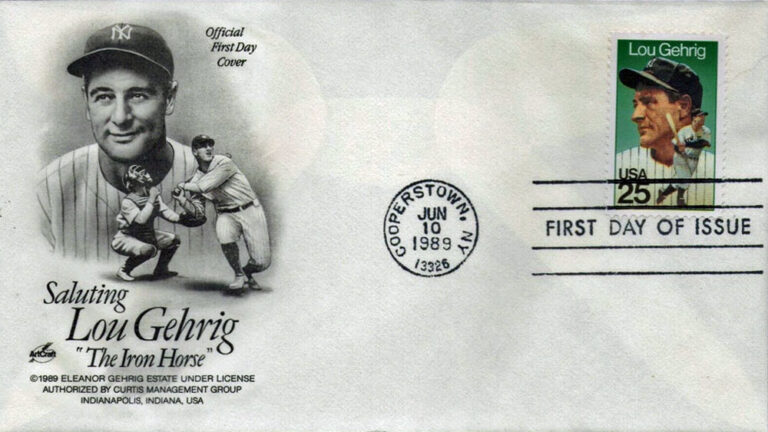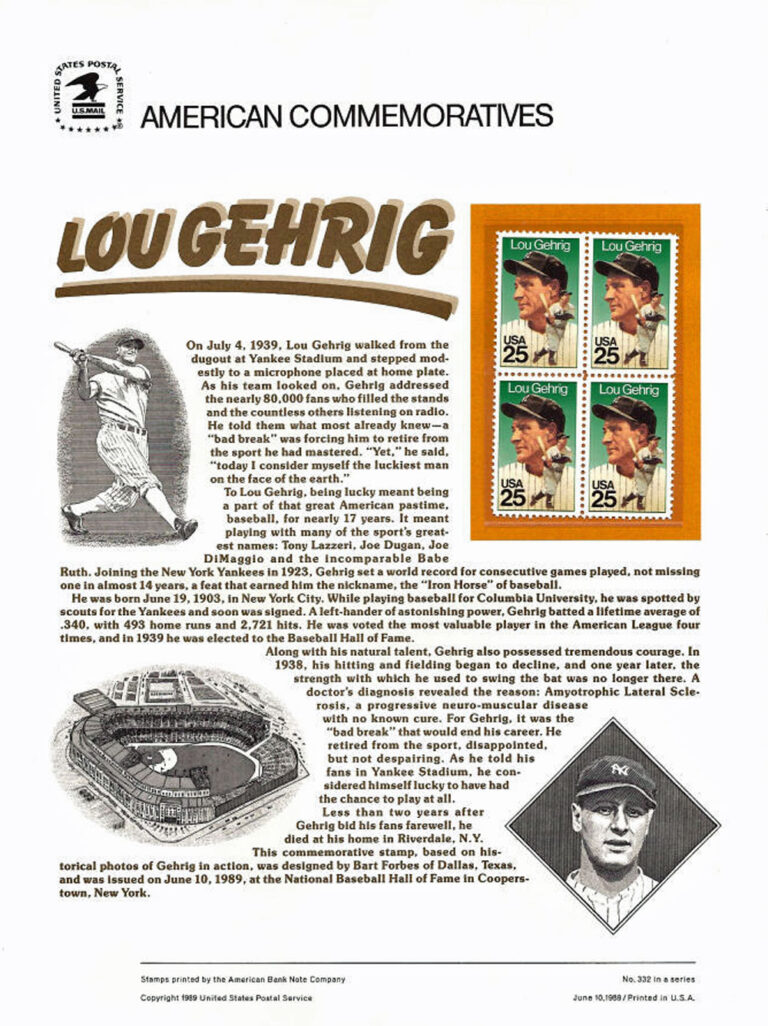 ---
Stamp Stats
Value: 25¢
Issue Date: June 10, 1989
City: Cooperstown, NY
Quantity: 262,755,000
Printed By: American Bank Note Co
Printing Method: Photogravure
Perforations: 11
Color: Multicolored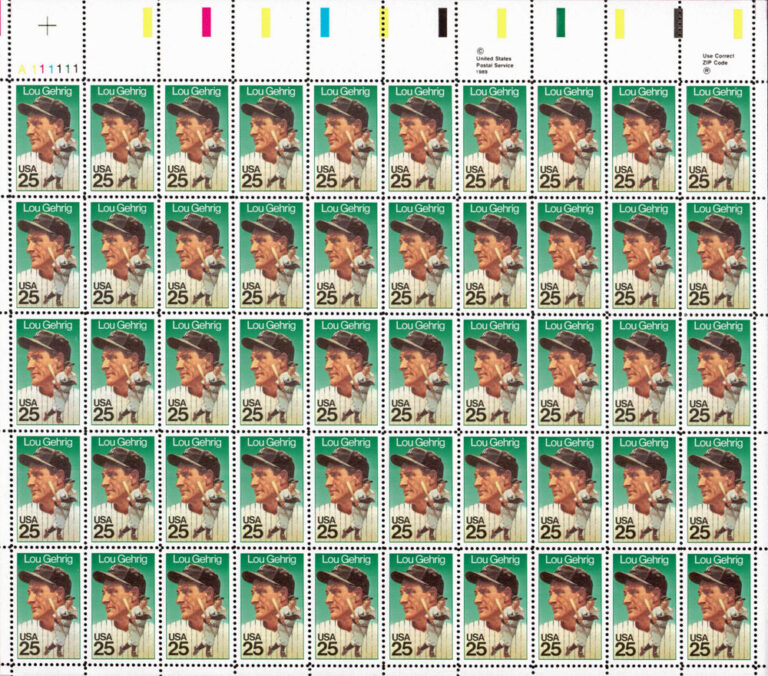 Ben Franklin Stamp Club: Waterford-Halfmoon Elementary School for ALS
On October 19, 1989, the Ben Franklin Stamp Club of Waterford-Halfmoon Elementary School in in Waterford, New York partnered with the USPS to raise funds for ALS (aka, Lou Gehrig's disease). These rare covers were first cancelled by the club advisor, Tom Hanely, in Cooperstown. The overprinted "BFSC WHES ALS" stamps helped the fight against Amyotrophic Lateral Sclerosis.