1995 Recreational Sports
Every day, millions of Americans gather at diamonds, courts, lanes, and links to participate in their favorite recreational sport. The five Recreational Sports se-tenants honor these amateur athletes and the games they participate in. Three of the sports honored – golf, bowling, and volleyball – celebrated centennial anniversaries in 1995. Softball is played by more than 30 million people worldwide, so 30,000,000 softball stamps were issued in this series.
Although batting and field strategy are the same as in baseball, the rules differ in several ways. Most noticeably, the ball is larger and the playing field is smaller. Also, pitching is done underhand, players must stay on the bases until the ball has left the pitcher's hand, and games are only seven innings, not nine.
Softball was first developed by George Hancock in 1887 as an indoor game. In 1895, Lewis Rober of the Minneapolis Fire Department adapted the game for outdoor use. It was from his version that the present game developed.
In 1933 the Amateur Softball Association of America (ASA) was founded to promote and govern softball in the United States. Until this time, softball, which was also known as kitten ball, mush ball, diamond ball, and playground ball, was played using more than 10 sets of rules. Under the ASA, a special committee standardized these rules, establishing those that are still used today throughout the world. In 1952 the International Softball Federation was founded.
A total of 30,000,000 stamps were issued for each of the 5 stamps, with 6,000,000 each at 32¢, for a total value of $1,920,000 for the softball stamp. (Stamp ID# Scott 2962).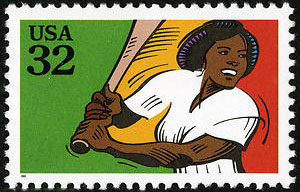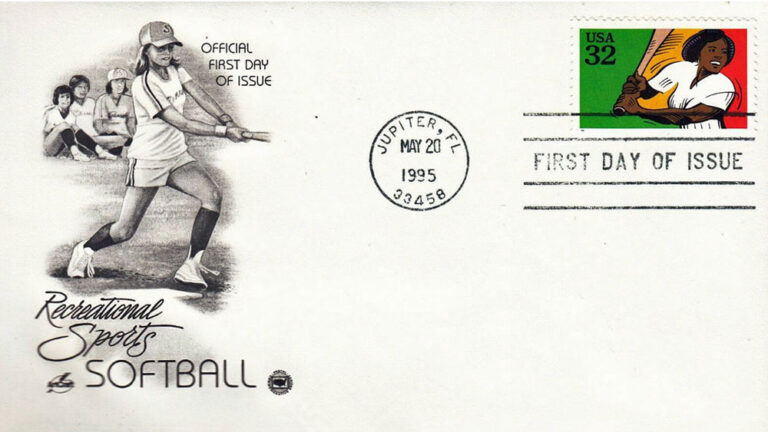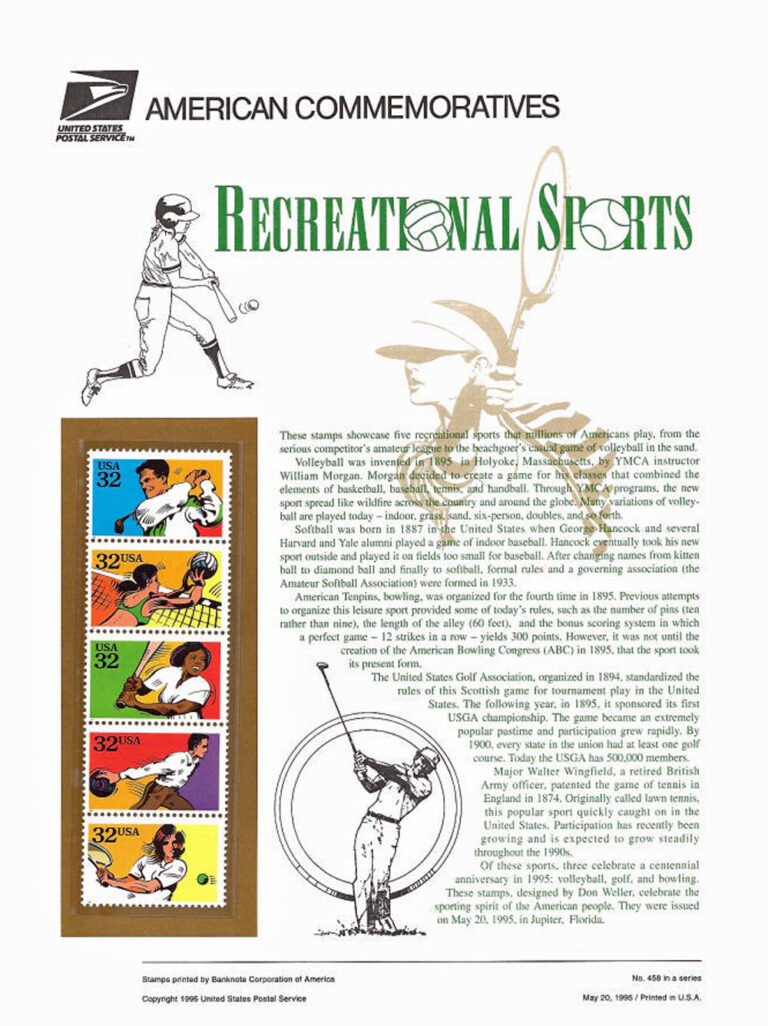 ---
Stamp Stats
Value: 32¢
Issue Date: May 20, 1995
City: Jupiter, FL
Quantity: 30,000,000
Printed By: Bank Note Corp. of America
Printing Method: Lithographed
Perforations: 11.2
Color: Multicolored