1996 Centennial Olympic Games
Commemorating the 100th anniversary of the modern Olympic games, the Postal Service issued twenty 32-cent 1996 Centennial Olympic Games stamps on May 2, 1996, in Atlanta, Georgia.
As is printed on the back of the Women's Softball stamp "Softball will make its first appearance in the 1996 Games. The United States team is the world champion and one of the teams favored to win a medal." And they did win gold, going 8-1 overall, and defeating China in the Gold Medal Match, 3-1.
The stamp set features twenty Olympic athletes in action during men's cycling, women's diving, women's running, men's canoeing, the decathlon, women's soccer, men's shot-put, women's sail boarding, women's and men's gymnastics, freestyle wrestling, women's softball, women's and men's swimming, men's sprinting, men's rowing, beach volleyball, men's basketball, equestrian, and men's hurdles.
Gillian Boxx won an Olympic gold medal as the starting catcher on the United States women's national softball team at the 1996 Summer Olympics. Softball games were held at Golden Park in Columbus, Georgia. It is unknown whether it is Boxx featured on the stamp.
Designed by Richard Waldrep of Sparks, Maryland, the stamp was issued by Stamp Venturers, Inc., and printed using the gravure process.
A total of 16,207,500 stamps were issued in the series at 32¢, for a total value of $5,186,400. (Stamp ID# Scott 3068o). The stamp was also issued as a 20¢ prepaid postcard.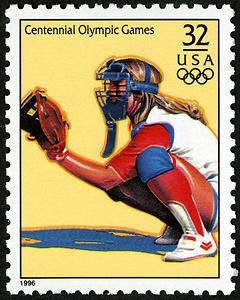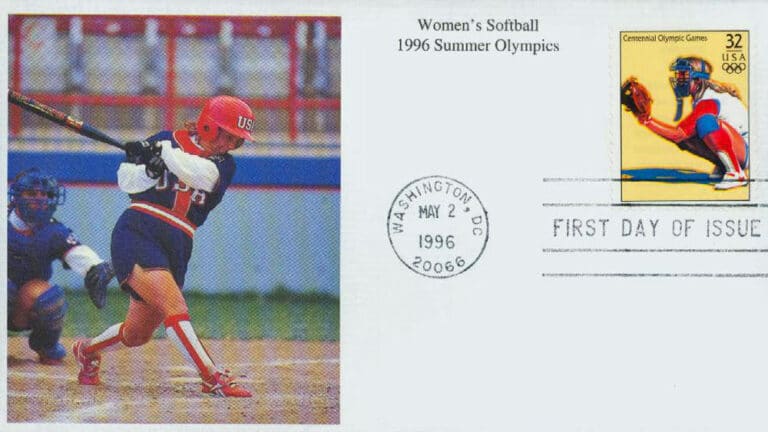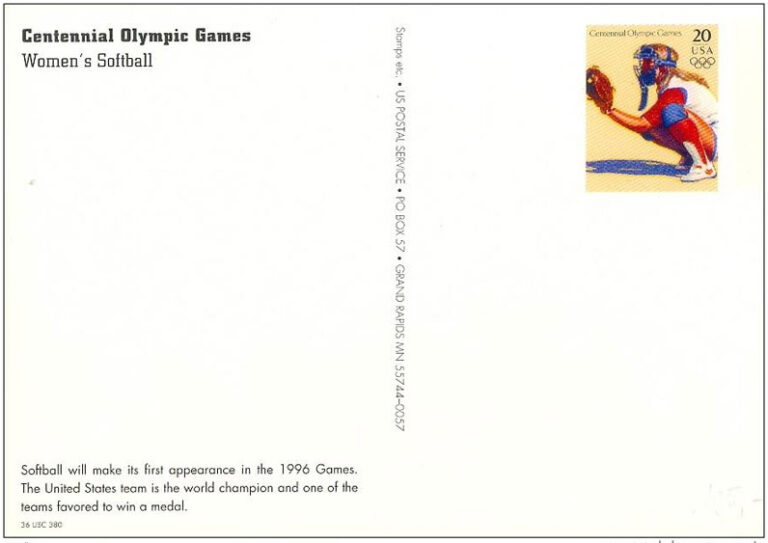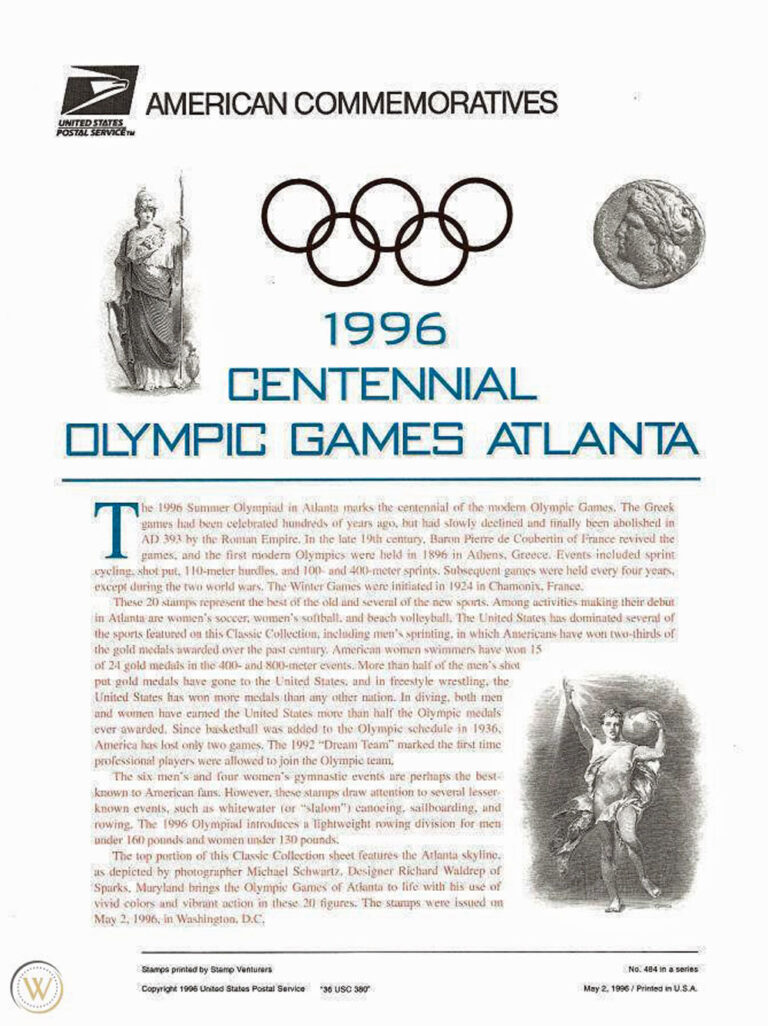 ---
Stamp Stats
Value: 32¢
Issue Date: May 2, 1996
City: Washington, DC and Atlanta, GA
Quantity: 16,207,500
Printed By: Stamp Venturers
Printing Method: Photogravure
Perforations: 10.1
Color: Multicolored