2000 Youth Team Sports
The Postal Service issued four 33-cent Youth Team Sports commemorative stamps to convey the action and excitement of amateur team play in youth sports across football, soccer, baseball and basketball.
Actual photographs of children playing sports were used. Because the Postal Service does not allow living people to be depicted on stamps, designers altered each child's facial features.
William Sallaz's photograph depicts the athleticism of basketball; Mike Powell's image portrays a football player running with the ball; Zoran Milich's photograph features two soccer players competing for possession of the ball; and Bob Wickley's image captures a baseball pitch in mid flight. These sports are popular with American children and were selected because they encourage a healthy lifestyle, promote socialization, and provide opportunities to learn cooperation and teamwork. Derry Noyes of Washington, DC did the stamp design.
The stamps were unveiled in Lake Buena Vista, Florida, at Disney World Sports Complex, on May 27, 2000. A total of 88,000,000 stamps were issued at 33¢ for a total value of $29,040,000. (Stamp ID# Scott 3402).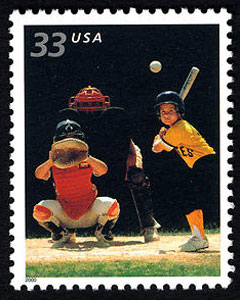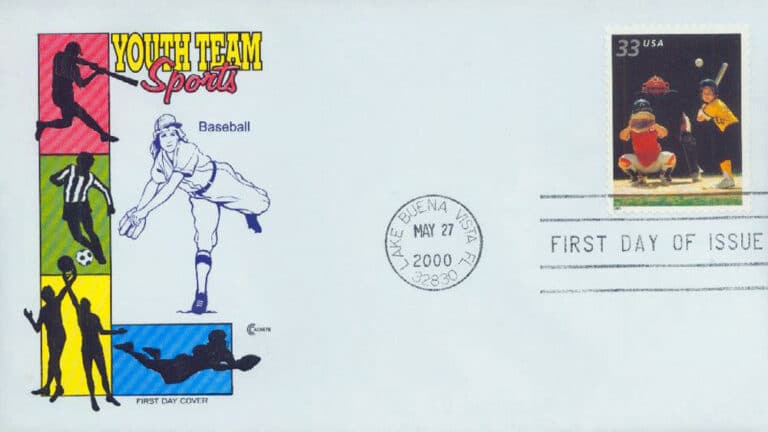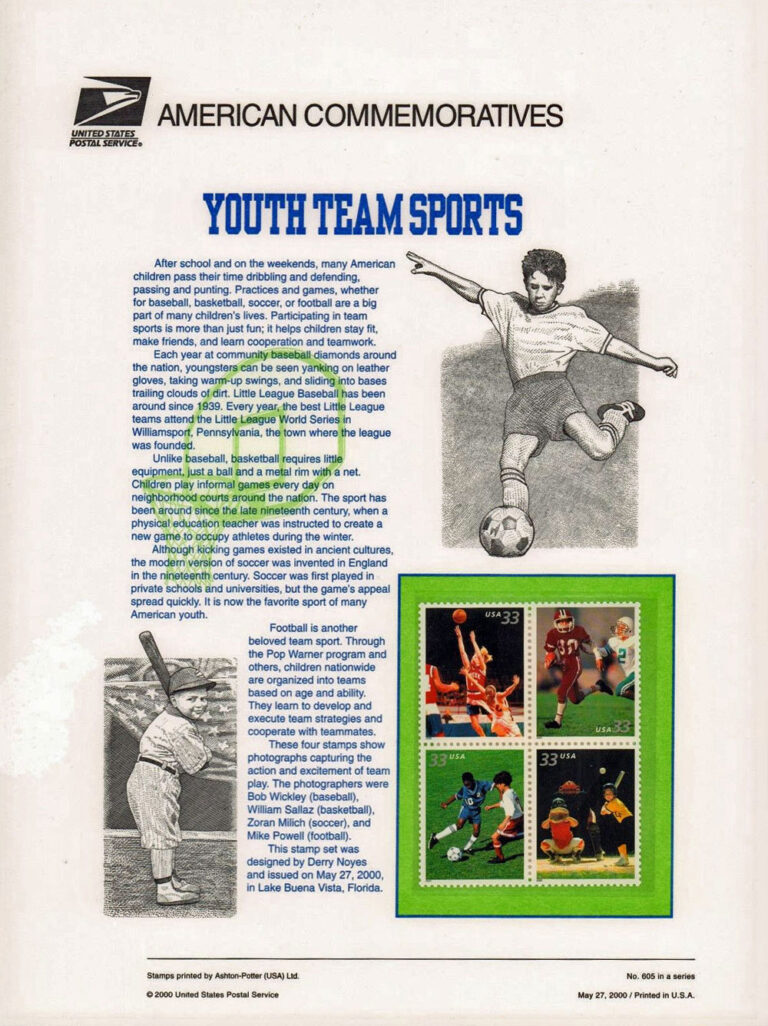 ---
Stamp Stats
Value: 33¢
Issue Date: May 27, 2000
City: Lake Buena Vista, FL
Quantity: 88,000,000
Printed By: Sterling Sommers for Ashton-Potter (USA) Ltd
Printing Method: Lithographed
Perforations: 11
Color: Multicolored