2017 Have a Ball: Baseball
The U.S. Postal Service dedicated the first-of-its-kind 49¢ forever-stamps with the look — and feel — of balls used in eight popular sports. Have a Ball! Forever stamps depict balls used in baseball, basketball, football, golf, kickball, soccer, tennis and volleyball.
A special coating applied to selected areas of the stamps during the printing process gives them a texture that mimics the feel of a baseball's stitching, a golf ball's dimples, a tennis ball's seams, a soccer ball or volleyball's textured panels, and the different raised patterns of a football, basketball and kickball.
The first-day-of-issuance ceremony at the 117th U.S. Open Championship in Hartford, WI, was part of the U.S. Golf Association's Flag Day celebration. The Postal Service was part of this special tribute to those who serve or have served in the military.
The pane of 16, featuring eight different designs, presents a special coating applied only to selected areas. This gives the stamps a textured feel. Mike Ryan was the designer while Greg Breeding served as the art director for these beautiful textured stamps.
A total of 80,000,000 stamps were issued with a value of 49¢ each, for a total value of $39,200,000. (Stamp ID# Scott 5207).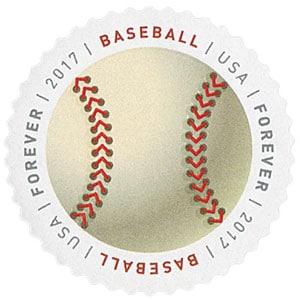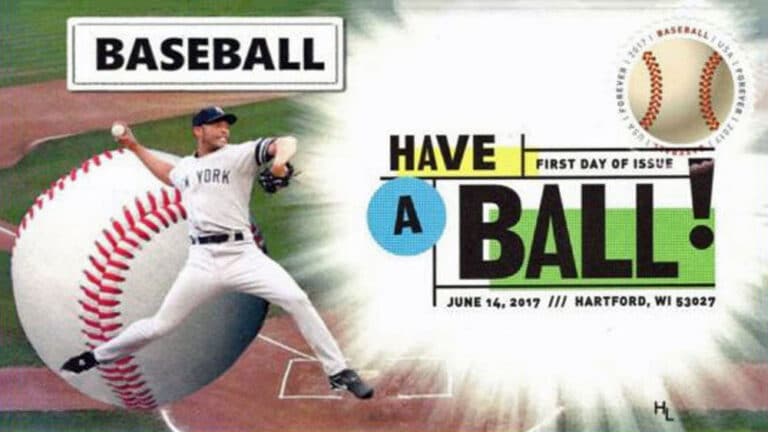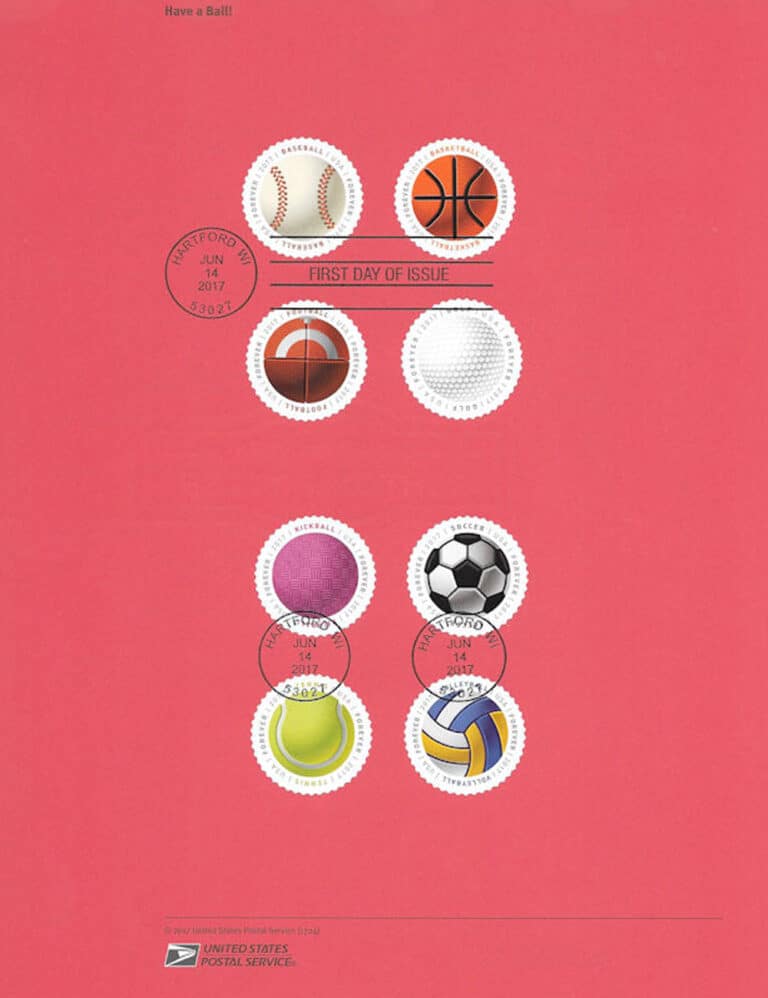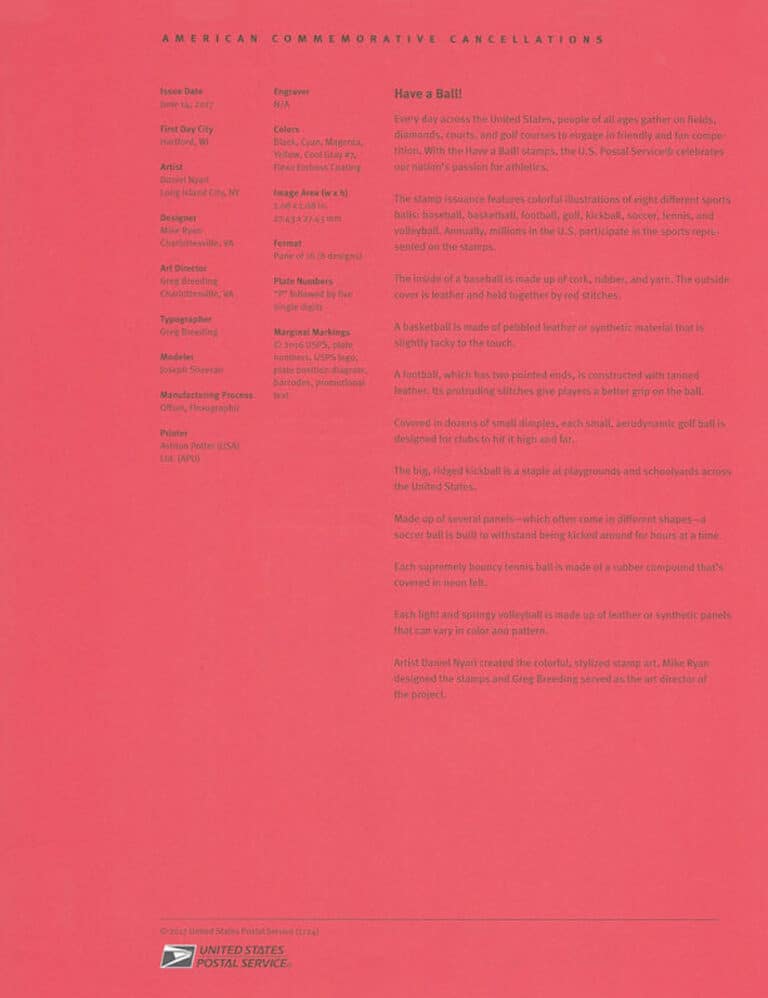 ---
Stamp Stats
Value: 49¢ (Forever)
Issued: June 14, 2017
First Day City: Hartford, WI
Type of Stamp: First Class, Self-Adhesive
Printed by: Ashton Potter Ltd.
Method: Offset
Quantity Printed: 80,000,000