Breaking Into the Big Leagues is a silent one-reel film featuring New York Giants pitcher, Christy Mathewson.
Stars: Harry F. Millarde, Marguerite Courtot, Henry Hallam
Summary:
An air of excitement pervades the little town of Squashville. The local baseball team is to cross bats with the determined organization from Stringtown and the game will decide the season's championship. Mamie Wallace, an ardent enthusiast, appears on the field with her father and greets her sweetheart, Montjoy Jones, who, resplendent in his uniform, assures his friends that Squashville will capture the pennant. It is a hotly contested game and as the final inning approaches Squashville has a lead of three runs. The local pitcher wavers momentarily and the visitors fill the bases. Now comes the crucial moment. A high fly is driven toward Montjoy, who makes a terrible muff and loses the game and the championship. Montjoy becomes a stranger in his own town. His friends desert him and no one has a kind word. The love of his sweetheart turns cold and her father forbids, the disgraced player from entering the house. The outcast seeks the solace of sleep and has a wonderful dream.
Photos
See all photos >>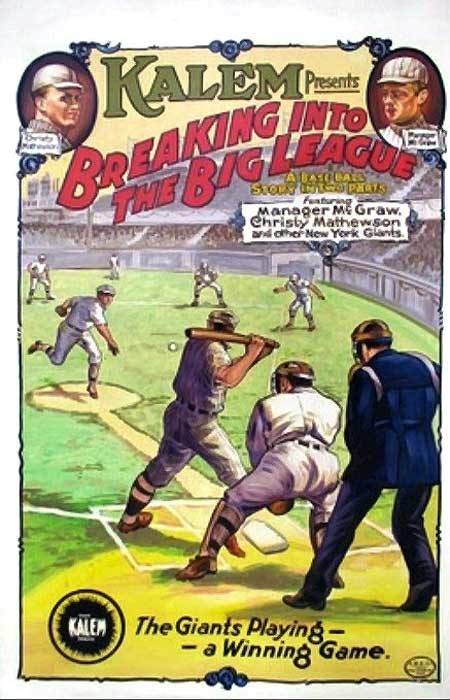 See complete list of baseball movies:
See next baseball movies: