Tommy Madden is a big league baseball player who is forced home by the death of his mother, and must reunite with his estranged father and the town he left behind, He then leads a new team, a fastpitch softball team named the Marksmen. Note: The Marksman was renamed to Sliding Home when it was sold to Showtime.
Sliding Home (1997)

6.5
Director:
Steve Kanaly
Writer:
Jay Schillinger
Stars: Jay Schillinger, Martha Byrne, Steve Kanaly
Summary:
The Marksmen is about a native Wausau boy named Tommy Madden, who makes it big in big league baseball, but is forced to leave in disgrace. He returns home after the sudden death of his mother, and faces his father's disappointment in him, even though others consider him a hero. With the comfort of his high school sweetheart, he faces his past and leads a new team, The Marksmen, made up of his hometown buddies, to the national softball fastpitch tournament.
Photos
See all photos >>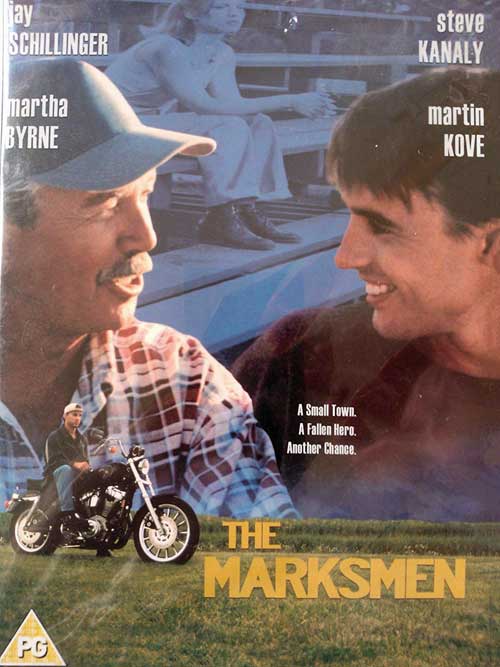 See complete list of baseball movies:
See next baseball movies: