In Trading Hearts, a bright 11-year-old tries to get her lounge-singer mother to marry a beat-up middle-aged ball player in Florida in the 1950s.
Trading Hearts (1988) Comedy | 88min | 27 May 1988 (USA)

5.5
Director:
Neil Leifer
Writer:
Frank Deford
Stars: Raul Julia, Beverly D'Angelo, Jenny Lewis
Summary:
A baseball-loving small girl decides to hook up her favorite down-on-his-luck baseball player and her mom, a down-on-her-luck lounge singer. Then her controlling rich granddad tries to force her mother to send the girl to live with him.
Photos
See all photos >>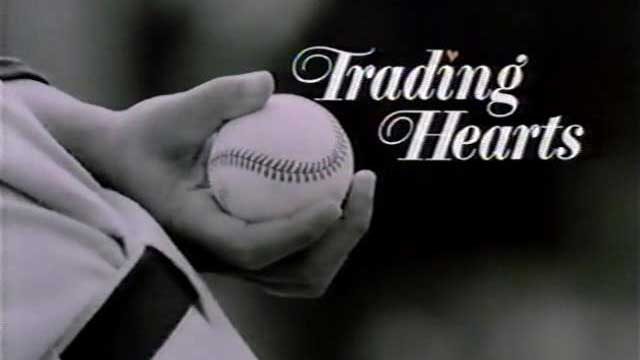 See complete list of baseball movies:
See next baseball movies: