Two Mugs From Brooklyn is about a pair of cabdrivers who recall in flashback how they built up their thriving taxi business. Tim was quite a baseball pitcher, and it was this skill that enabled him to collect a huge reward by subduing a racketeer with a well-aimed wrench.
Two Mugs from Brooklyn (1942) Comedy | 2700min | 31 December 1942 (USA)

6.3
Director:
Kurt Neumann
Writer: Clarence Marks, Earle Snell
Stars: William Bendix, Grace Bradley, Arline Judge
Summary:
Tim McGuerin (William Bendix) was quite a baseball pitcher. Now, he is a cabbie from Brooklyn, N.Y., working overtime to start his own service, despite the fact that he has only one taxi and a single co-worker. Tim falls head over heels for one of his fares, burlesque dancing beauty Sadie O'Brien (Grace Bradley), and the feeling is mutual. Unfortunately, a dangerous gangster masquerading as a club owner also has eyes for Sadie, and his jealousy could wreck both Tim's budding romance and the fledgling cab company.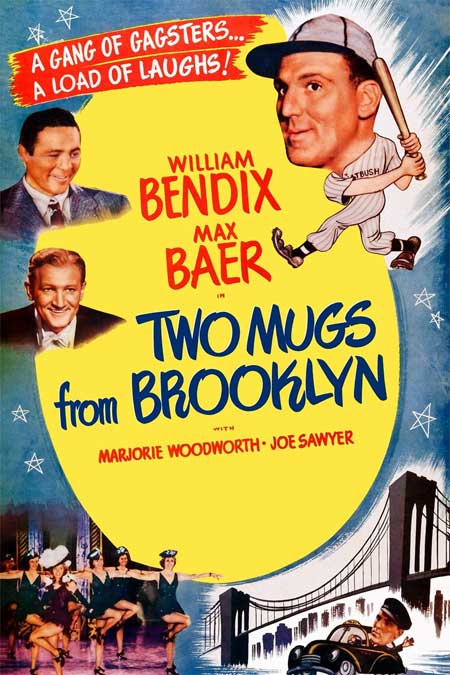 See complete list of baseball movies:
See next baseball movies: