AceBall Blonde Ale
Made by Hop Valley Brewing Co., AceBall Blonde Ale is a baseball beer created for the Reno Aces, the Triple A affiliate of the Arizona Diamondbacks. AceBall Ale became available at Greater Nevada Field in 2019, and its taste is described as a touch of wheat malt and a mixture of Northwest Hops giving this blonde a crisp, refreshing finish that will have you rooting for extra innings!
ABV – 5.0%
IBU – 20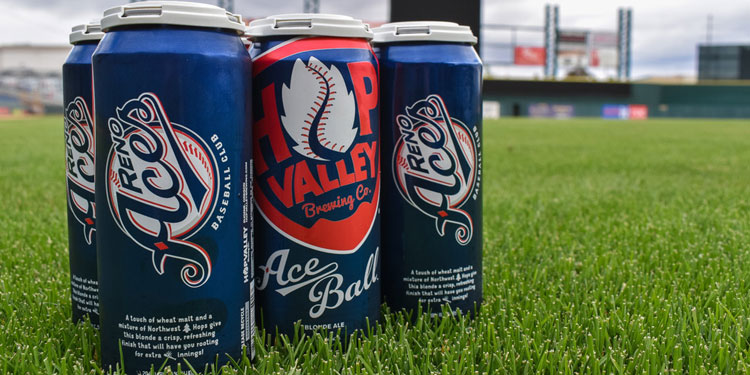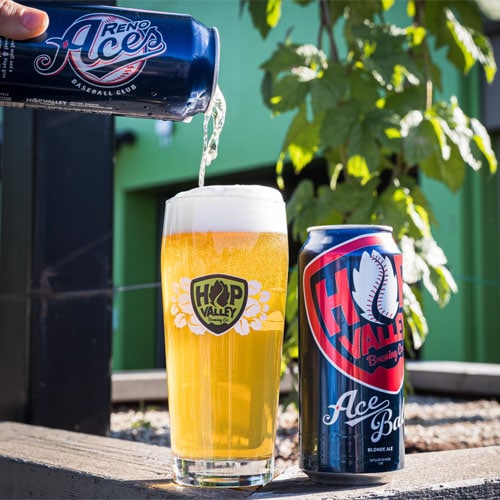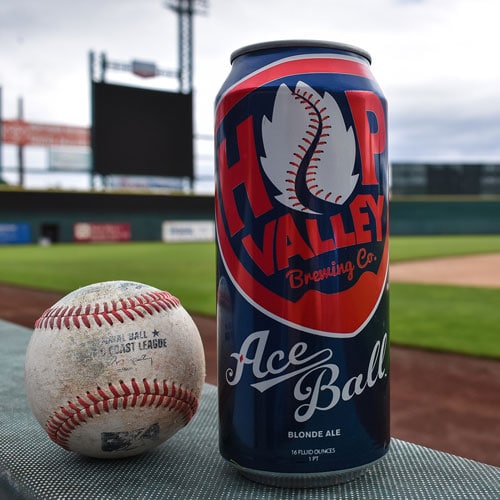 ---
Hop Valley Brewing Co. – Everyone's Craft
Hop Valley's craft is brewing beer! It's important you know that about us, because anyone can follow a recipe and brew beer. But when something has your name on it, and when it is something your friends and family are going to drink, you need more than reading skills. You need to give it your heart and soul.
See complete list of baseball beers: