Orange Splash Lager
Made by Anchor Brewing, Orange Splash Lager is a baseball beer combining orange aromas with hoppy notes and a moderate malt bill. The finish is crisp and refreshing, complimented by the lingering bitterness from hops and zest. This beer is made in collaboration with the San Francisco Giants and is suggestive of McCovey Cove – where home run balls make a splash when leaving the ballpark.
ABV – 5.2%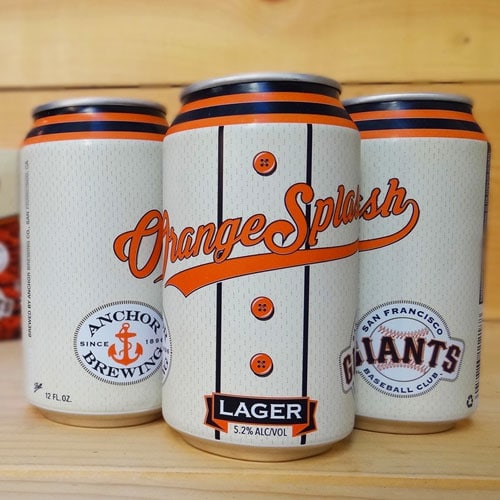 ---
Inside Anchor Brewing
From the sandlots to Seals Stadium to Candlestick to AT&T Park, Anchor brews and baseball have gone hand-in-hand in San Francisco for more than 150 years.
See complete list of baseball beers:
See all from Anchor Brewing: