Appleton Foxes Basebrau
Made by Stevens Point Brewery, Appleton Foxes Basebrau is a baseball beer brewed for the now defunct Single A Affiliate of the Seattle Mariners in the late 1970s and early 1980s. The Point Brewery had a different design each year in the Foxes red, white, and blue color scheme and alternate color schemes. In total, there are seven different cans.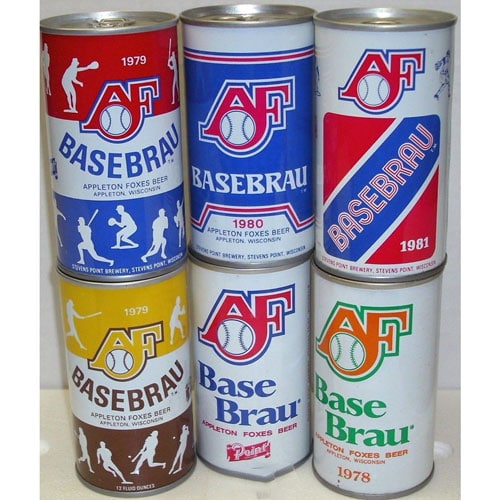 ---
Appleton Foxes, Featuring Alex Rodriguez TV Commercial
Local TV commercial that aired in Northeast Wisconsin for the Appleton Foxes, the minor league baseball team, featuring Alex Rodriguez in 1994 with his first professional baseball team.
See complete list of baseball beers: