Baller Beer
Made by Cabarrus Brewing Co., Baller Beer is an American Lager baseball beer created for the Kannapolis Cannon Ballers, the Class A Affiliate of the Chicago White Sox. Specifically, it was created for their mascot, Boomer. The high-flying, death-defying, gravity-denying, fearless feats of the crash helmet-wearing, mustache-bearing, nostrils-flaring Cannon Ballers baseball club Mascot are the very embodiment of the indomitable spirit if those who call the City of Kannapolis, Cabarrus and Rowan Counties, and the rest of the Piedmont region, home.
Baller Beer, a crisp, smooth lager brewed with local malt and toasted rice, was created as a celebration of this spirit, and as a toast to the next chapter in the already rich history of this community. So go ahead, grab a pint and have a blast!
ABV – 4.6%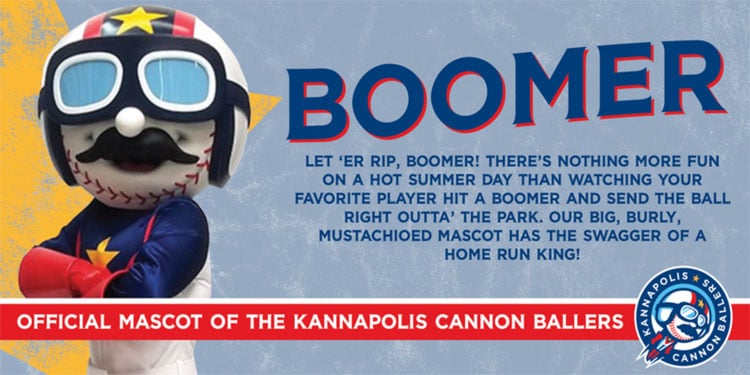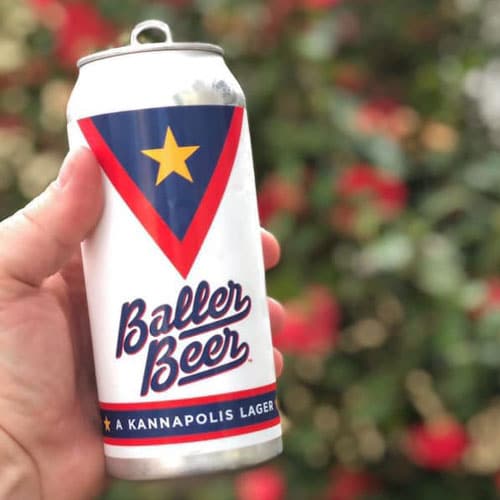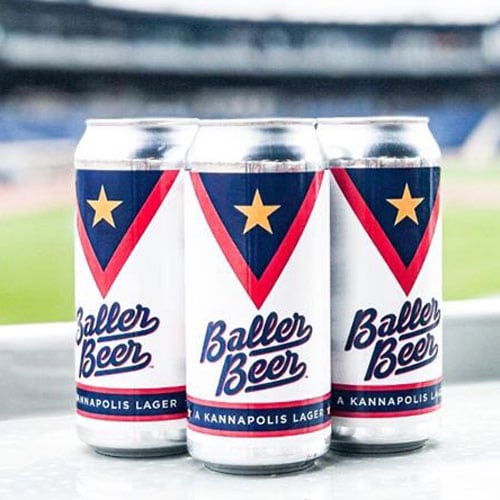 ---
Baller Beer Designed After Boomer – the Team Mascot
Cabarrus County residents enjoy their big-headed, mustachioed daredevil, and welcome him into their hearts, businesses, and homes. The Kannapolis Cannon Ballers mascot's name is Boomer.
See complete list of baseball beers: