Batting 1000 Red Lager
Made by Beltway Brewing, Batting 1000 Red Lager is a baseball beer that starts with the core of an Irish-style red ale, uses two-row malt with crystal and roasted barley for a rich hue, rolls in Willamette hops from the Northwest for a mild herbal spice, and lager yeast stitches it all together, creating a clean, crisp, malt-forward beer. It's a hit every time.
ABV – 4.7%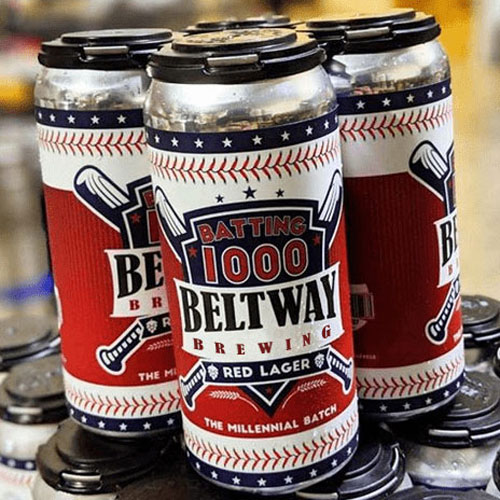 ---
Inside Beltway Brewing
The mission of Beltway Brewing Company is to professionally produce high quality beer for those who cannot build or expand their own breweries.
See complete list of baseball beers: