Big League Brew
Made by Transcend Beer Crafters, Big League Brew is a fruited sour baseball beer brewed with Banana, Strawberry, Cherry, milk sugar, and a touch of bubble gum candy flavoring. This brew has nostalgic ties to Big League Chew gum.
ABV – 6.5%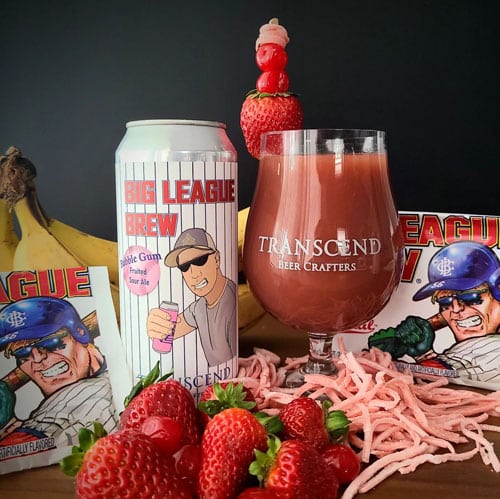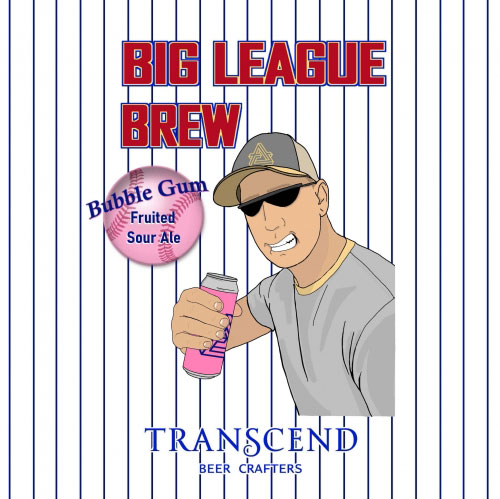 ---
Big League Brew Review
Bronx Baseball & Beer reviews a beer from Transcend Beer Crafters. This beer was created as for bubble gum and baseball fans. Big League Brew is an amazing beer consisting of cherry, strawberry, and bananas. This is a sour style beer from the gods.
See complete list of baseball beers: